GBS Transition Manager
Philips
więcej
GBS Transition Manager
Łódź, łódzkie

Kierownik

12.02.2019
Pracodawca ma prawo zakończyć rekrutację we wcześniejszym terminie.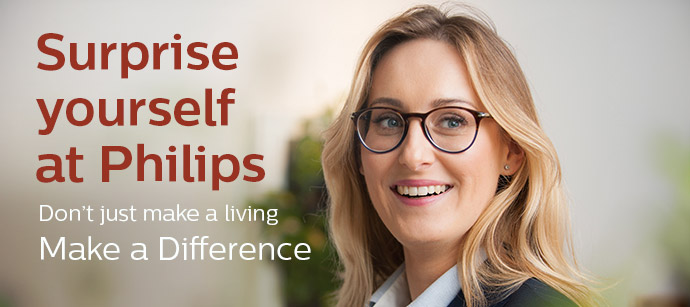 GBS Transition Manager
Location: Łódź
Job Description
We are looking for a fearless change-driver with exceptional stakeholder management skills, a diligent planning and execution mindset, and a talent for working across all levels of the organization to achieve the target results.
As a business services Transition Manager, you will play a key role in a Philips program that encompasses a broad global scope and change mandate, and which is a significant contributor to the Philips strategy.
Leveraging your strong project and transition management background, you will be involved bringing about large-scale transformative change.
You are responsible for
As a Transition Manager you will be responsible for transition execution, leveraging your existing transition expertise gained through working in a shared services environment (captive and/or Business Process Outsource). You will be tasked with the end-to-end planning and orchestration of successful transitions, leveraging the Philips business services transition methodology and tooling, to which you will also contribute, thereby ensuring continuous improvement.
To succeed, you will need a strong focus on results and an eye for detail, combined with an emphasis on managing stakeholders across the organization to build credible and trusted relationships.
Specific responsibilities include:
Responsible for end-to-end execution of medium-sized transitions from single or multisite-market
Lead the engagement and onboarding of management teams and staff, align with stakeholders, manage conflicts, facilitate and make decisions
Scope, impact, and benefits assessment and validation per transition site
Detailed transition planning and daily management of execution
Act as the central liaison for all transition activities to the GBS Hub and evaluates, manages and mitigates risks at each stage and is responsible for planning and phasing of deliverables with the right quality and format and the timely delivery of agreed project results
Ensure compliance with the GBS transition approach, governance, cost, and service level parameters
Prepare transition plans for process transitions into the GBS Hubs including case for change, change management, communication, staffing, investments, timeline etc. and ensures compliancy with the plans
You are a part of
You will report to the Head of Organization
Transformation.
You will lead transition teams via a partnering model, taking responsibility for driving successful transition collaboration across various areas of the business towards well-defined goals. Your successful track-record of engaging and inspiring those around you will be your greatest asset.
To succeed in this role, you should have the following skills and experience
University degree (Bachelor/Master)
At least 5 years of experience managing change projects/programs in complex environments within tight timeframes. Master level capabilities required in Project and Change Management and Process improvement
At least 2 years of Transition Management experience,

Outsourcing/Offshoring,

previous experience in setup of shared service centers
Functional experience (>3 years) in one or more of the business processes: Finance, Supply Chain, Customer Services etc.
Advanced engagement, communication and interpersonal skills
LEAN and continuous improvement knowledge and capabilities
Results oriented and strong analytical skills
Highly energetic and able to inspire others
A customer service attitude
Travel up to 30 - 50% of the time
Strong written and spoken English, ideally with one or more additional languages
In return, we offer you
We welcome you to a challenging, innovative environment
Potential for travel and engagement across multiple areas of the Philips operations
Our benefits are very competitive and designed around your preferences
A variable bonus based on both Philips results and personal performance
Extensive set of tools to drive your career
Opportunity to buy Philips products with discount

Philips Information clause
The processing of your personal data will take place in order to execute the recruitment process on the basis of the applicable law provisions, the legal basis for processing is Art. 6 (1) (c) of the General Data Protection Regulation of 27 April 2016 (hereinafter: "GDPR"). As part of this aim, the data can be used in the profiling process to direct job offers to candidates on qualifications relevant to the job position (Art. 6 (1) (f) of the GDPR). Data processing in a broader scope than it result from regulations of the Labor Code and for the purposes of future recruitment will take place on the basis of the consent expressed in the recruitment form (Art. 6 (1) (a) of the GDPR).
Please be advised that the controller of your personal data is Philips Polska sp. z o.o. with its registered office in Warsaw, Al. Jerozolimskie 195B (02-222 Warsaw) hereinafter referred to as the "Controller" or "Company".
Data Protection Officer (DPO)
The Controller has appointed a Data Protection Officer (DPO) with which you can contact with the following e-mail address: [email protected] in all matters regarding your personal data.
The period of data storage
Your personal data will be stored for a period of 6 months from the date of submitting the application or 1 year from the date of submitting the application with the consent to use it in future recruitment. Personal data will not be processed after your consent has been withdrawn or opposition has been filed, if such permission is granted.
Recipients of data
The recipient of personal data provided by you may be third parties supporting the Company in the recruitment process (consultancy in the field of recruitment, IT support), while these entities process data only in accordance with the Company's recommendations.
The rights of the data subject
You have the right to access your personal data, demand their rectification, removal, objection, limitation of processing, transfer of data to another controller and submission of a complaint to the President of the Office for Personal Data Protection if you consider that the processing of your personal data violates the law.
Providing by you your personal data collected by us on the basis of applicable provisions is voluntary, but necessary to execute the recruitment process. The consequence of not providing personal data will be the inability to participate in the recruitment process.
The consent expressed may be withdrawn at any time. Its withdrawal will not affect the lawfulness of processing your personal data prior to its withdrawal. You can object to profiling at any time. The statement of withdrawal of consent and objection should be sent to the e-mail address: [email protected].
Pełną informację odnośnie przetwarzania Twoich danych osobowych znajdziesz tutaj.