Oferta z szybkim aplikowaniem
Na oferty z aktywnym "Aplikuj szybko" zaaplikujesz jednym kliknięciem. Korzystają one z danych używanych przez Ciebie przy ostatnim aplikowaniu. Jeśli jeszcze tego nie robiłaś/eś, nie przejmuj się. Za pierwszym razem trafisz na pełny formularz aplikowania.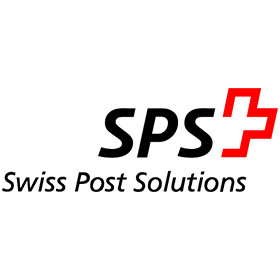 Global Digital Workplace Services Lead
SWISS POST SOLUTIONS GMBH SPÓŁKA Z OGRANICZONĄ ODPOWIEDZIALNOŚCIĄ ODDZIAŁ W POLSCEO firmie
SWISS POST SOLUTIONS GMBH SPÓŁKA Z OGRANICZONĄ ODPOWIEDZIALNOŚCIĄ ODDZIAŁ W POLSCE
Wały Piastowskie 1
Gdańsk
Twój zakres obowiązków
Fully accountable to design and implement global digital workplace service for SPS Global

Define and oversee all aspects of global digital workplace service management including process design and responsibility for incident, problem and change management processes as well as asset, service catalogue, request fulfilment and reporting

Responsible for developing and implementing procedures/processes and ensure team can execute according to guidelines, including development of templates, process documentation, etc.

Lead and manage a virtual group of staff assigned to the DWPS service

Elaborate and conduct all aspects of end user compute, including desktop management, imaging, licensing, updates, software distribution, desk-side support, service desk, audio visual and messaging and collaboration

Ensure high quality of operational service and high levels of performance for global digital workplace services, based on service metrics and customer experience insights, including related steering and oversight of service providers and delivery teams

Oversee and manage the delivery of the global digital workplace service to ensure that objectives and service levels are met and internal regulations are complied with

Further develop and evolve all aspects of Global DWP service operations and management, including resource management, and advise and steer global delivery teams on the same

Apply industry best practices in workplace solution services for the organization and define a service roadmap to demonstrate a benchmarked per transaction value, total service cost etc.

Responsible for governance, benefits tracking, cost management, delivery, planning and control, risk/issue and dependency management and quality assurance in a way that is understood and agreed by all stakeholders

Drive continuous service improvement in global workplace operations alignment with business stakeholder to ensure business expectations are clear and met
Nasze wymagania
Fluent English

Proven experience in the transformation of IT workplace service from local to global;

Strong understanding of IT service management processes and technologies;

Experience with the modern digital workplace design;

7+ years of business management/leadership incl. direct supervisory experience and experience mentoring/developing technical professionals

Passionate about operational excellence and known by a positive "can do attitude"

Proactive, value driven leader that inspires staff to take action and achieve results

Knows his/her team and works to enable them to do their tasks by removing obstacles

Demonstrates high energy and self-motivation, high degree of passion for improvement

Lives "nothing is impossible" attitude

Demonstrates understanding of change management and project management concepts, practices and standards and is comfortable to deal with related resistance

Has the ability to coach, facilitate, and influence

Can think strategically and view processes from a general management standpoint. Is able to delegate tasks effectively in order to focus on planning, measuring and execution at a global level

Demonstrates analytical, problem-solving, project planning and implementation skills, especially root cause analysis, process mapping, visual management and related process improvement techniques

Is very data and fact driven

Is capable to prioritize tasks based on value
SWISS POST SOLUTIONS GMBH SPÓŁKA Z OGRANICZONĄ ODPOWIEDZIALNOŚCIĄ ODDZIAŁ W POLSCE
WE CONNECT THE PHISICAL AND DIGITAL WORLDS
The Global DWPS Lead will be responsible for designing, establishing and rolling out a Global DWPS service to all SPS countries, starting with the DWPS service for Switzerland (Project Moench) and subsequently on-boarding all SPS countries onto this service. This role will ultimately oversee the leadership of a Global DWPS team, service delivery and quality, service roadmap and benchmarking in order to ensure value to the business.
Przewiń do profilu firmy