Global PMO Manager Supply Chain Systems & Medical Devices
Philips
więcej
Global PMO Manager Supply Chain Systems & Medical Devices
Łódź, łódzkie

Kierownik

24.05.2019

Ważna jeszcze 2 dni (do

23.06.2019)
Pracodawca ma prawo zakończyć rekrutację we wcześniejszym terminie.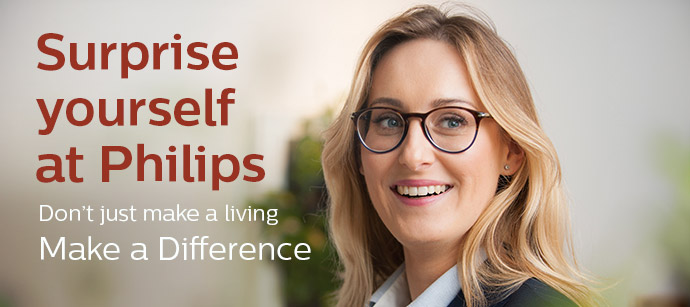 Global PMO Manager Supply Chain Systems & Medical Devices
Location: Łódź

Job ID: 316079

Job Description
At Philips we aim to improve people's lives. Therefore, we strive to delight our customers and provide the best experience for them and their patients.
As part of the Integrated Supply Chain (ISC) transformation within Philips, our company is reorganizing across different delivery models in order to serve our customers better. This implies new processes to be implemented and communicated to our Supply Chain (SC) Systems & Med Devices organization.
The purpose of the Strategic PMO is to operationalize our ISC in the Supply Chain Organization of Systems and Medical Devices. It works jointly with the "Transform" program teams responsible for the implementation of the new processes and ways of working, as well as the "Perform" teams responsible for ensuring strong operational performance of our critical performance indicators in Supply Chain. It ensures our top priorities are properly defined, resourced, and progressing accordingly. In addition, it is responsible for the execution of the operating rhythm as well as overall communications.
In this role, you have the opportunity to:
Be part of a large scale transformation for the Supply Chain (SC)organization in Systems & Med Devices
Design and implement standard work related to the governance, operating rhythm, and execution of our critical projects and strategic priorities
Embed project management and Lean capabilities in our organization
Gain experience across different parts of the Supply Chain, working with different (senior) stakeholders.
You are responsible for:
Working with the Strategic PMO in defining Project & Program Mgt standard work to be implemented across the Supply Chain Systems & Med Devices Organization in

Defining and applying resource management approach and governance to manage and develop Supply Chain project pool

Setting up Daily Management (PDCA loop) to review project progress and milestones adherence at different levels: Projects and Strategic Programs

Working with the Strategic PMO and Program Leaders responsible for each Initiative, following up closely to the execution of their plans, ensuring adherence to standard work, supporting in escalations

Developing a framework with support of Finance and the Program Managers to assess and track business impact of Top Initiatives

Supporting the Strategic PMO in formal progress reporting of Perform & Transform initiatives in line with Integrated Supply Chain cadence

Harmonizing reporting across all

BIU/Market/Functional

teams by providing templates, training and access to information

Supporting Strategic PMO with critical meeting reviews and planning,

action/decision/risks/issues

logs and follow-up

Integrating and updating planning and roadmap of Top Supply Chain initiatives in coordination with Program Managers
You are a part of the Global Business Services organization in Lodz. Our Global Competence Center in Łódź, where we centralize our transactional processes. We bring together supporting roles within HR, Finance, Procurement, Customer Service, Supply Chain and other, enabling you to have a career in an international, cross functional environment. Your future colleagues speak 25+ languages and represent 15+ different nationalities, supporting our operations in 50 countries on a daily basis.
You will report into the Strategic PMO team based in the Netherlands in driving the transformation for the Systems and Medical Devices organizations globally.
To succeed in this role, you should have the following skills and experience:
Masters Degree related to Supply Chain Management, Industrial Engineering, Project Management or Business Administration

Preferable with experience in a multinational company/environment

5-10 years experience in a PMO organization or applying Program Management, Project management methods and Continuous Improvement

Strong skills in XLS. Knowledge of Power BI or Tableau is a plus

Strong project management skills and passion for details and reporting

Structured, Self-driven, results-oriented and willing to challenge status quo

Comfortable in fast-changing environments is a must

Fluent in English

Willing to travel 30-50% of the time
In return, we offer you
Experience in a top company in an international environment
The opportunity to develop a new organization and improve its ways of working
A deeper understanding of an End2End organization like our Integrated Supply Chain
Annual bonus based on performance achieved
Private medical care with option to extend it to family members
Benefit System cards
Discount for Philips' products
Language courses
Relocation package applicable for people moving in from outside of Łódź region
Promotion of healthy lifestyle in the office (fruits twice / week in the office, gym, massage chairs, various events)

Philips Information clause
The processing of your personal data will take place in order to execute the recruitment process on the basis of the applicable law provisions, the legal basis for processing is Art. 6 (1) (c) of the General Data Protection Regulation of 27 April 2016 (hereinafter: "GDPR"). As part of this aim, the data can be used in the profiling process to direct job offers to candidates on qualifications relevant to the job position (Art. 6 (1) (f) of the GDPR). Data processing in a broader scope than it result from regulations of the Labor Code and for the purposes of future recruitment will take place on the basis of the consent expressed in the recruitment form (Art. 6 (1) (a) of the GDPR).
Please be advised that the controller of your personal data is Philips Polska sp. z o.o. with its registered office in Warsaw, Al. Jerozolimskie 195B (02-222 Warsaw) hereinafter referred to as the "Controller" or "Company".
Data Protection Officer (DPO)
The Controller has appointed a Data Protection Officer (DPO) with which you can contact with the following e-mail address: [email protected] in all matters regarding your personal data.
The period of data storage
Your personal data will be stored for a period of 6 months from the date of submitting the application or 1 year from the date of submitting the application with the consent to use it in future recruitment. Personal data will not be processed after your consent has been withdrawn or opposition has been filed, if such permission is granted.
Recipients of data
The recipient of personal data provided by you may be third parties supporting the Company in the recruitment process (consultancy in the field of recruitment, IT support), while these entities process data only in accordance with the Company's recommendations.
The rights of the data subject
You have the right to access your personal data, demand their rectification, removal, objection, limitation of processing, transfer of data to another controller and submission of a complaint to the President of the Office for Personal Data Protection if you consider that the processing of your personal data violates the law.
Providing by you your personal data collected by us on the basis of applicable provisions is voluntary, but necessary to execute the recruitment process. The consequence of not providing personal data will be the inability to participate in the recruitment process.
The consent expressed may be withdrawn at any time. Its withdrawal will not affect the lawfulness of processing your personal data prior to its withdrawal. You can object to profiling at any time. The statement of withdrawal of consent and objection should be sent to the e-mail address: [email protected].
Pełną informację odnośnie przetwarzania Twoich danych osobowych znajdziesz tutaj.