Global Supply Chain Director
Philips
więcej
Global Supply Chain Director
Łódź, łódzkie

Dyrektor/Prezes

05.04.2019
Pracodawca ma prawo zakończyć rekrutację we wcześniejszym terminie.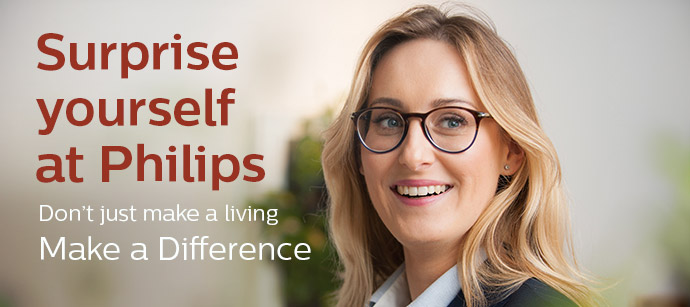 Global Supply Chain Director
Location: Łódź, Warszawa

Job ID: 299167

In this role you will be responsible for

Use your skills and experience in a challenging environment in order to shape our global supply chain organisation in the field of Operational Material Management.


You are responsible for
Determining the long-term policy for the Global Operational MM Department in Integrated Supply Chain organization
Developing and deploying harmonization of processes in OMM organization
Driving delivery model/cross businesses Customer Demand Fulfilment by ensuring material availability in the supply chain according to priorities set by the business, while maintaining the agreed SLAs
Building and maintaining the program organization, choosing the ways of working, and defining the interfaces with other functions
Taking Accountability for Operational planning and Purchase Order management for high value strategic suppliers
Initiating changes to material management concepts in accordance with the requirements of the customers leading to continuous improvements and standardization across the entire supply chain
Building the staff of the department to safeguard efficient and effective operational material management in the long term
You are a part of

Global Operational Material Management team, working closely with various team in Philips globally such as commodity management leadership, manufacturing leadership, OMM leadership, supply chain engineering etc.
To succeed in this role, you should have the following skills and experience
Min. 10 years of experience in supply chain domain
Higher education
Strong business acumen
Proven track record in transformation and change management
Excellent communication skills
Fluency in English
Willingness to travel (up to 25%)
In return, we offer you


A path towards your most rewarding career. Philips is growing its supply chain
management capabilities
enterprise wide. Succeeding in this role in a complex environment will open many doors for your long term career, in other areas in Philips or otherwise. We also believe that we are at our best as a company when you are at yours as a person. Thus, we offer competitive health benefits, a flexible work schedule and access to local well-being focused activities. Furthermore, Philips University is available to all employees for learning and development opportunities.

Why should you join Philips?


Working at Philips is more than a job. It's a calling to create a healthier society through meaningful work, focused on improving 3 billion lives a year by delivering innovative solutions across the health continuum. Our people experience a variety of unexpected moments when their lives and careers come together in meaningful ways.

Philips Information clause
The processing of your personal data will take place in order to execute the recruitment process on the basis of the applicable law provisions, the legal basis for processing is Art. 6 (1) (c) of the General Data Protection Regulation of 27 April 2016 (hereinafter: "GDPR"). As part of this aim, the data can be used in the profiling process to direct job offers to candidates on qualifications relevant to the job position (Art. 6 (1) (f) of the GDPR). Data processing in a broader scope than it result from regulations of the Labor Code and for the purposes of future recruitment will take place on the basis of the consent expressed in the recruitment form (Art. 6 (1) (a) of the GDPR).
Please be advised that the controller of your personal data is Philips Polska sp. z o.o. with its registered office in Warsaw, Al. Jerozolimskie 195B (02-222 Warsaw) hereinafter referred to as the "Controller" or "Company".
Data Protection Officer (DPO)
The Controller has appointed a Data Protection Officer (DPO) with which you can contact with the following e-mail address: [email protected] in all matters regarding your personal data.
The period of data storage
Your personal data will be stored for a period of 6 months from the date of submitting the application or 1 year from the date of submitting the application with the consent to use it in future recruitment. Personal data will not be processed after your consent has been withdrawn or opposition has been filed, if such permission is granted.
Recipients of data
The recipient of personal data provided by you may be third parties supporting the Company in the recruitment process (consultancy in the field of recruitment, IT support), while these entities process data only in accordance with the Company's recommendations.
The rights of the data subject
You have the right to access your personal data, demand their rectification, removal, objection, limitation of processing, transfer of data to another controller and submission of a complaint to the President of the Office for Personal Data Protection if you consider that the processing of your personal data violates the law.
Providing by you your personal data collected by us on the basis of applicable provisions is voluntary, but necessary to execute the recruitment process. The consequence of not providing personal data will be the inability to participate in the recruitment process.
The consent expressed may be withdrawn at any time. Its withdrawal will not affect the lawfulness of processing your personal data prior to its withdrawal. You can object to profiling at any time. The statement of withdrawal of consent and objection should be sent to the e-mail address: [email protected].
Pełną informację odnośnie przetwarzania Twoich danych osobowych znajdziesz tutaj.