Head of Hydraulics and Drainage
AECOM Polska Sp. z o.o.
więcej
Head of Hydraulics and Drainage
Warszawa, mazowieckie

Kierownik

27.10.2017
Pracodawca ma prawo zakończyć rekrutację we wcześniejszym terminie.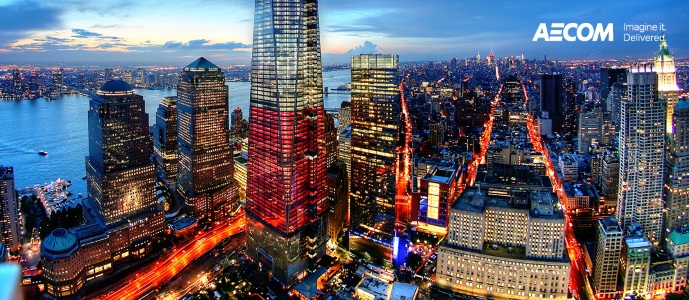 AECOM is built to deliver a better world. We design, build, finance and operate infrastructure assets for governments, businesses and organizations in more than 150 countries. As a fully integrated firm, we connect knowledge and experience across our global network of experts to help clients solve their most complex challenges. From high-performance buildings and infrastructure, to resilient communities and environments, to stable and secure nations, our work is transformative, differentiated and vital. A Fortune 500 firm, AECOM companies have annual revenue of approximately US$18 billion. See how we deliver what others can only imagine at www.aecom.com and @AECOM.

Head of Hydraulics and Drainage
Location: Warsaw

Job Summary:

Global Delivery Services (GDS) is designed to accelerate growth through global collaboration. To achieve this goal, standardized tools, processes and infrastructure are being put in place including a global network of Delivery Centers and a leadership team committed to your success. Global delivery is about doing excellent work, creating value for our clients, and enabling us to work together as one global team, wherever in the world you may be.

Currently we are actively seeking a creative and highly talented Head of Hydraulics & Drainage for newly established GDS based in Warsaw.This is a key role within the Global Delivery Services team and will report to the Poland Engineer Manager based in Warsaw.
Job Duties:

The key responsibilities will include, but are not limited to:
Responsibility for leading the Hydraulics & Drainage team in Poland.

Responsibility for overall performance of the Hydraulics & Drainage team based in Poland.

Participating in strategic planning efforts to expand the Hydraulics & Drainage team in Poland as part of the Europe GDC in coordination with the Hydraulics & Drainage Lead for Europe GDC.

Leading internal proposals, including quality documentation and costings.

Development and maintenance of engineering standards and processes for the Hydraulics & Drainage team in collaboration with the lead of this discipline across Europe GDC.

Performing different hydrologic and hydraulic studies covering at least the following fields: flood risk analysis, drainage design for linear infrastructures (culverts, channels, scour protection, etc.), water utilities (storm water & wastewater / water supply / Irrigation, etc.); storage devices & pumping stations; etc.

Responsibility for managing, coordinating, and administering an hydraulics & drainage package of work, off-shored to the GDS group, from conceptual stages through all phases of the projects, with the assistance of the project team.

Initiating and directing the planning, development, and continuous monitoring of the project scope, procedures, budget and schedule for medium to large packages of work off-shored to the team.

Reviewing and validating all comments received from Project's representatives (owners, contractors, AECOM owning geo, etc.) on a specific discipline and coordinates timely resolutions to maintain project schedule, budget, and quality requirements.

Providing technical leadership within the Hydraulics & Drainage team in Poland.

Appling specialized knowledge and shares expertise to colleagues

Initiating and maintaining extensive contact with key subject matter experts and officials of other organizations within AECOM for major Projects

Essentially administrative supervision, with assignments given in terms of broad general objectives and limits.

Performing quality control of works accomplished by members of the team.

Approving and signing designs undertaken by other members of the team, assuming the responsibility.

As a technical leader and expert making decisions and recommendations that are recognized as authoritative and have an important impact on extensive engineering activities.

As an individual consultant, formulating and guiding the attack on problems of exceptional difficulty and marked importance to the organization or industry

Leading and supporting staff through staff development, mentoring, coaching, performance evaluations and recruitment

Comply with statutory, project and AECOM specific health and safety requirements

Based from Warsaw, the availability to travel will be required to go to other GDC offices and international clients' offices
Specific Skills:
Proven track record of working on hydraulics and drainage studies and collaborating with international and multi-cultural teams.

Experience working with international regulations and standards related to hydraulic and drainage designs.

Proficient in various software packages for hydraulic and hydrology analysis such as:

Hydrologic/hydraulic and flood risk engineering: DHI Mike 21/FM/Flood, Infoworks ICM, Hec-RAS, Hec-HMS, etc.

Drainage and stormwater / Wastewater: SWMM, Infoworks CS, SewerGEMs, MikeUrban, HY8, Hydraulic ToolBox, SSA, etc.

Pressurized pipes (water supply and irrigation): EPANET, WaterCAD, WaterGEMs, Water Hammer, WANDA, etc.

Proven commitment with Quality Control Policy and Quality Management System.

Demonstrable management skills and presence

Fluent in English and Polish (oral and written)

Proficiency in Microsoft Office
Minimum Requirements
Min. 15 years of professional experience in civil and infrastructure projects; preferably transportation and water projects.

More than 5 years of experience in managing Hydraulics & Drainage teams

Proven experience successfully managing a team

Experience working in the North America region will be considered favorably

US Professional Engineer license will be considered favorably

Working knowledge and understanding of the external environment that influences succes
Preferred Qualifications
Master degree in Civil Engineering from a recognised University
What We Offer

AECOM is a place where you can put your innovative thinking and business skills into high gear and work alongside other highly intelligent and motivated people. It's a place where you can apply your skills to some of the world's most challenging, interesting, and meaningful projects worldwide. It's a place that values the diversity of our areas of practice and our people. It's what makes AECOM a great place to work and grow. AECOM is an Equal Opportunity Employer.

Please submit your application in English by clicking on Apply including below data protection clause in your CV.
We are only able to consider applicants who fulfill the above requirements.

Wyrażam zgodę na przetwarzanie moich danych osobowych zawartych w dokumentach aplikacyjnych, przez firmę AECOM Polska Sp. z o.o. z siedzibą w Warszawie przy ul. Puławskiej 2, w zakresie procesu rekrutacyjnego, zgodnie z Ustawą o ochronie danych osobowych z dnia 29.08.1997 (Dz. U. z 2002r., Nr 101, poz. 926 ze zm.). Zostałem poinformowany o prawie wglądu, edycji czy usunięcia danych. Podanie danych jest dobrowolne aczkolwiek konieczne do rozpatrzenia CV.