Head of Service Management, Integration and Service Desks
Fujitsu Technology Solutions Sp. z o.o.
więcej
Head of Service Management, Integration and Service Desks
Łódź, łódzkie

Kierownik

06.06.2019
Pracodawca ma prawo zakończyć rekrutację we wcześniejszym terminie.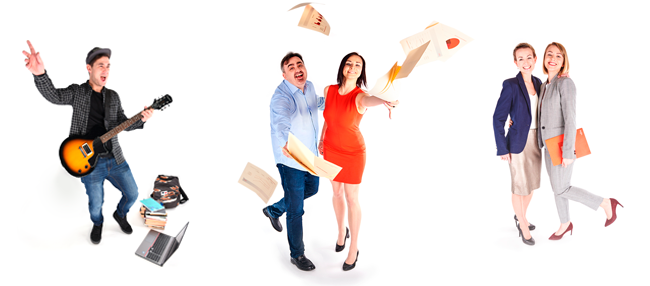 Fujitsu's offices in Poland are located in Warsaw, Łódź and Katowice. In Warsaw, we run sales and client support services. The Global Delivery Center Poland located in Łódź and Katowice employs specialists in five business lines: Research & Development and Business Application Services, Remote Infrastructure Management, Business Process Outsourcing, Service Management, Service Desk. In Łódź, Fujitsu also employs specialists for internal Fujitsu services for the EMEIA region in the following areas: Finance (Accounts Payable, Accounts Receivable, General Ledger, Project and Contract Accounting, Treasury), Supply Chain and Order Management, Continuous Improvement, Assurance, Internal Audit, Product Pricing and Bid Finance as well as Human Resources. We welcome developers, quality assurance engineers, IT specialists, IT administrators, IT engineers, candidates interested in a career in IT, accounting and finance professionals, logistics specialists, linguists and customer service professionals.
We are looking for
Head of Service Management, Integration and Service Desks
Miejsce pracy: Łódź

Purpose of the role
To lead a group of 1500+ ambitious Service Desk and Service Management professionals spread across different locations delivering services to customers based all over EMEIA (while service delivered globally 24/7) to continuously deliver higher customer satisfaction in line with budget and with a high degree of engagement and enablement of all direct and indirect subordinates and provide innovative and improving results and culture. Actively contributes to the development of the SD/SM/SI Global Hub strategy, and leads the derived program of work's implementation in Poland Global Delivery Center but also leads & engages globally on projects, in line with GSDU and Poland GDC strategic goals.
Three equally Important Dimensions for success


People:
Improve and/or retain high employee satisfaction through a shown genuine passion for leading a human workplace


Customer:
Improved customers' satisfaction through a customer centric approach driving innovative improvements to support their business goals


Regional/Global Hubs Engagement:
Present strong, relational Senior Stakeholder Management to build bridges, understand each other's goals and create new (internal and external) delivery opportunities.


Fujitsu:
Improvement Market position through new and/or more matured services in all areas proactively capturing the market trends
Service and Operational Delivery
A strong and broad IT background (infrastructure, applications, innovation, digital solutions, agile) and significant service delivery and operational management experience
Clearly articulate an understanding of the IT Services market and associated services, methodologies and technologies from a general perspective and partner perspective in relation to Service Management, Integration and Service Desks
A customer facing service delivery experience is a huge plus taking into consideration the requirement to lead professionals in Directors levels and be able to understand Customer Strategy, account formation and be able to actively form goals of the most senior subordinates, also be part of strategic account's strategy planning.
Customer Centricity
A record of accomplishment of visibly improving customer satisfaction, and ensuring propositions created and presented, are of relevance to the customer with an ability to operate a CXO level.
People Leadership and Management
Ability to create, lead, inspire and manage both small niche and large complex delivery teams; particularly in matrix-based models, creating an energy, passion, excitement and action for change that delivers great results
Ability to create highly engaged and enabled local and virtual teams.
Leadership ability needs to extend and go beyond pure hierarchical leadership of the immediate team, as Service Management by default integrates all delivery hubs towards a Customer, leadership impact of the role holder is to be beyond hierarchy into other local hubs. Peer-to-peer leadership will be also essential for success.
Financial Management
Financial and commercial record of accomplishment including P&L ownership.
Ability to manage and improve business revenue, cost and margin to effectively manage business risk and ensure business is commercially sound.
Ensure there is the appropriate governance structure to have visibility over financial performance of the hub and strategic customer accounts.
Ensure deep understanding and control on all financial items contributing to SD/SM costs through the year with an aim to reduce costs by automation/digitalization, which leads to increase Customer, Region and Employee satisfaction.
Engagement, Governance and Stakeholder Management
Ease to create and maintain relations with key stakeholder inside and outside Fujitsu
Experience of delivering high complexity projects and services to customers ensuring contractual obligations are met.
Ability to influence based on knowhow and understanding of market trends.
Strategic Leadership
Ability to demonstrate dynamic forward-looking local, global and international leadership
Strong communication and collaboration skills on all levels
Ability to create and deliver to a strategically relevant business plan
Key Accountabilities and Responsibilities
Creates a human workplace environment where trust, respect and excellent performance is rewarded and forms the basis for career progression
Takes personal ownership in developing Fujitsu leadership capability by coaching team members, identifying talents and enabling talent mobility to maximize individuals' opportunities to build experience and skills for future roles
Evaluates and drives redesigning of Business Area offerings
Drives collaboration within organization and across organizational boundaries to achieve the above
Builds a customer centric organization in terms of structures, processes and mind-set that delivers best-in-class customer experience and meaningful innovation
Grows long-term relationships with customers and capitalizes on partnership opportunities
Provides senior level resolution to customer issues
Accountable for targets on Revenue, Margins, Delivery costs, Utilization, Customer Satisfaction and Talent Retention
Promotes organization through describing engagements at industry conferences and involvement in local business organizations.
Direct involvement in preparation and execution of GDC strategy, enabling Global Strategy alignment in the local environment as well as development of local strategically aspects enabling growth and successful business delivery
Active leadership, participation and ownership of assigned Matrix Organization structures
Drive and ownership of joint supporting functions capability in areas of HR, Finance, Administration and Learning & Development
What you can expect?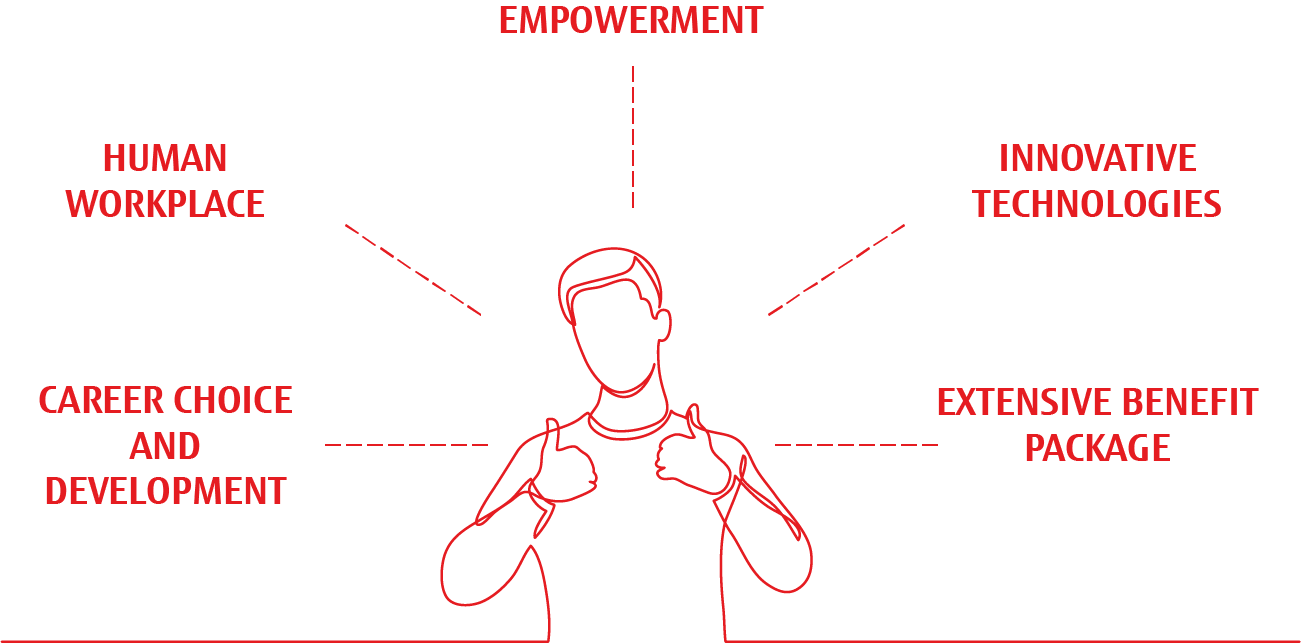 HUMAN WORKPLACE


Work-life balance
Appreciation of your work, awards program
Support and motivation
Friendly atmosphere, diverse and international
Job security

CAREER CHOICE AND DEVELOPMENT


External and internal training, courses, conferences
Opportunities for growth and promotions
Development opportunities in all directions
Friendly atmosphere, diverse and international – vertical and horizontal
Possibility to change department or scope

EMPOWERMENT


We develop our unique know-how
We work with over 100 globally recognized brands, conducting prestigious large-scale projects
Employees can have an impact on the services provided to clients, openness to dialogue

INNOVATIVE TECHNOLOGIES


Access to high quality equipment and innovative technologies which we work with everyday
Industry-leading solutions, systems and programs
EXTENSIVE BENEFIT PACKAGE
EMPOWERMENT

company events such as picnics and Christmas parties, relaxation zones in the workplace, CSR programs, cinema tickets,
internal contests, discounts for Fujitsu employees
in selected venues

COMFORT

attractive locations
in Łódź and Katowice, flexibility and home office for selected positions, team building meetings, hot and cold beverages




HEALTH

medical care, cafeteria benefit system: My Benefit, fresh fruits, Fujitsu sports teams e.g. running team or cycling team

INFORMATION CLAUSE
We hereby inform you that:
the administrator of your personal data is Fujitsu Technology Solutions Sp. z o.o. registered in Warsaw (02-231) at 137 Jutrzenki Street;
contact with a person, who performs the tasks of the Data Protection Officer at Fujitsu Technology Solutions Sp. z o.o., is possible via an email address: [email protected]) or in writing to the address of the data administrator with the note "Data Protection Officer";
processing of personal data within the scope provided in the application takes place in order to conduct and resolve the recruitment process for the position, while the legal basis for their processing is art. 6 par. 1 lit a of the General Data Protection Regulation dated April 27, 2016.;
Your personal data might be transferred to other entities of Fujitsu Technology Solution with which Fujitsu Technology Solutions Sp. z o.o. cooperates in the realization of the recruitment process.
Your personal data might be forwarded to

Izrael on the basis resulting from decision of the European Commission about the appropriate level of protection of personal data.
Japan, using appropriate protection in the form of standard data protection clauses approved by the European Commission
You have the right to obtain copies of data transferred to a third country based on a written request submitted to Fujitsu Technology Solutions Sp. z o.o.;

Your personal data will be kept for the period of 12 months from the moment the application;
You have the following rights related to the processing of personal data by the administrator:

access;
rectification;
remove;
processing restrictions;
raise objections to the processing;
transferring data to another personal data administrator;
raise objection to the processing of data in the process of automated decision making, including profiling;

You have the right to withdraw your consent to the processing of your personal data at any time, without affecting the legality of the processing which has been carried out on the basis of consent before its withdrawal;
You have the right to lodge a complaint with the supervisory body competent for personal data protection, if you acknowledge that the processing of your data violates the provisions of the General Data Protection Regulation dated April 27, 2016.;
providing Your personal data is voluntary, but necessary to take part in the recruitment process;
Your personal data will not be processed in the process of automated decision making.