HR Assistant
HireRight Poland Sp. z o.o.
więcej
HR Assistant
Katowice, śląskie

Asystent

04.07.2018
Pracodawca ma prawo zakończyć rekrutację we wcześniejszym terminie.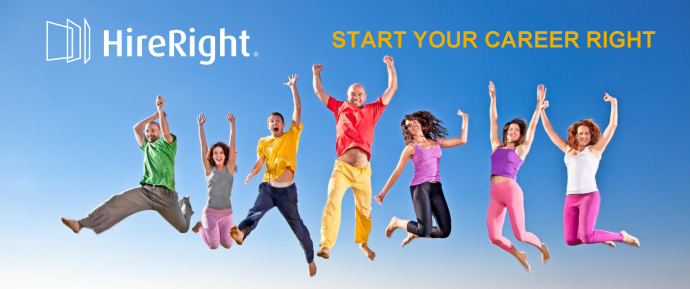 Ready to work for a truly global company? Apply today!


HireRight is a leading global provider of due diligence services providing background screening of employees and job applicants. Our Katowice office has been supporting our main clients since 2003, with a growing team and over 400 people already on board in the brand new and modern office.
We are dedicated to ensuring our clients get the top talent, striving to create an excellent candidate experience to help people get hired. To maintain our position as industry leader, HireRight has dedicated staff, committed to helping both our clients and their candidates have the best experience of background screening.
Apply today to join us as a:

To provide basic administrative support to the HR Services team to ensure all systems are updated and documents filed accurately at all times.

Responsibilities:


Inputs, uploads, and/or audits HRIS/ATS/LMS data in a timely and accurate manner.
Pro-actively manages and maintains data integrity in the HRIS, identifying inaccuracies and making appropriate corrections
Provides day to day administration and support to departmental and end users of the HRIS, ATS, and LMS.
Receives departmental mail, sorts and distributes as necessary.
Receives, accurately completes and processes employment verification requests in a timely manner to ensure responses are sent within requested time frame.
Supports the new hire process by making new hire packets, filing personnel files (on site and/or efile) and completing eVerification process.
Supports termination process by processing termination notifications through payroll, sending out termination notices, and preparing exit interview forms for HR Partner
Creates and maintains employee files (both physical and electronic)
Assists with other HR related functions and projects as assigned.
Qualifications
Experience:


Excellent written and verbal communication skills both verbally and written required
Strong PC skills required: Word, Excel, and PowerPoint
HRIS, LMS, and./or ATS entry and/or administration experience (preferably ADP, SuccessFactors, or Taleo) required
Ability to analyze data and apply proper logic to a variety of situations required
High level of professionalism and confidentiality required
Ability to deal with difficult situations in a professional and courteous manner required
Ability to interact with individuals at all levels within the organization required
Knowledge & Skills:


Entry level for less complex support and administrative roles requiring basic knowledge of standardized rules, and some previous training or experience.
Has some knowledge, experience and skill in applying straightforward procedures.
Understands how one's work relates to, or coordinates with, the work of others in the unit.
Demonstrates one or more specialized skills for a variety of activities.
If you would like to join us, please send us your CV in English using "Apply" button below.


View all our current vacancies visit: www.hireright.com/emea/careers
HireRight is an Equal Opportunity Employer
"Zgodnie z art. 24 ust. 1 ustawy z dnia 29 sierpnia 1997 r. o ochronie danych osobowych (Dz. U. z 2002 r., Nr 101, poz. 926 z późn. zm.) informuję, iż administratorem danych osobowych przekazanych przez Panią/Pana dobrowolnie w celu przeprowadzenia rekrutacji jest HireRight Poland Sp. z o.o. z siedzibą w Katowicach przy ul. Uniwersyteckiej 18. Dane osobowe będą udostępnianie tylko i wyłącznie podmiotom upoważnionym na podstawie przepisów prawa. Posiada Pani/Pan prawo dostępu do treści swoich danych oraz ich poprawiania".
"Jeżeli chcesz, aby po zakończeniu rekrutacji Twoje CV pozostało w bazie danych HireRight Poland Sp. z o.o. z siedzibą w Katowicach przy ul. Uniwersyteckiej 18 w celu wykorzystania w przyszłości, zamieść w swoich dokumentach aplikacyjnych poniższą zgodę.
Wyrażam zgodę na archiwizację i wykorzystywanie w przyszłych procesach rekrutacyjnych mojego CV i innych dokumentów aplikacyjnych, dla potrzeb związanych z ewentualnym przyszłym procesem rekrutacji, zgodnie z ustawą z dnia 29 sierpnia 1997 roku o ochronie danych osobowych (tj. Dz. U. z 2002 r., Nr 101, poz. 926 z późn. zm.)."