HR Manager
Tate & Lyle Global Shared Services Sp. z o.o.
więcej
HR Manager
Łódź, łódzkie

Kierownik

2019-02-12
Pracodawca ma prawo zakończyć rekrutację we wcześniejszym terminie.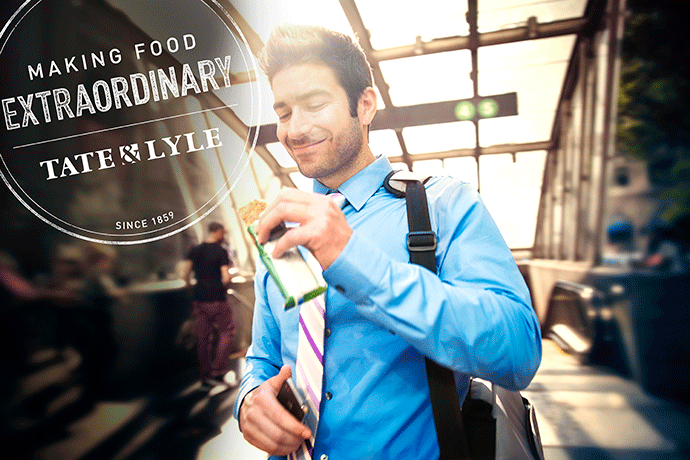 At Tate & Lyle, we believe our people are our secret ingredient and people that join us will fuel and contribute to our success. Our vision is to be the leading provider of specialty food ingredients and solutions. We provide ingredients and solutions to the food, beverage and other industries, operating from more than 30 locations around the world. We turn raw materials into distinctive, high quality ingredients. These ingredients and solutions add taste, texture, nutrition and increased functionality to products that millions of people around the world use or consume every day.
Currently we are looking for exceptional HR Manager to join our Global Shared Services in Łódź
HR Manager

Core responsibilities:
In terms of strategy area:
To lead on and drive alignment between business goals and the HR people plan and delivery for GSS
To co-ordinate and oversee Recruitment, Talent Management, Training, Compensation and Benefits, and Employee Relations plan priorities for GSS
To act as an HR business partner to your GSS leadership team colleagues to ensure people matters are factored in to business priorities, decisions and subsequent actions.
To bring a continuous improvement mindset to the management of HR practices and contribute to the wider business agendas/discussions.
To work with the GSS leadership team to foster the Tate & Lyle culture and values.
In terms of management/operational area:
To provide hands-on leadership in human resources practices, processes and programs that are effective and successfully executed across the business
To manage corporate and departmental policies, procedures, and service standards in conjunction with management.
To provide appropriate recruitment, on-boarding and employee life cycle requirements and support for GSS staff
To work with managers providing the necessary support, advice, guidance and challenge as required:

to interpret and communicate work procedures and company policies to staff
to run performance reviews, salary reviews, bonus payments and performance reporting to develop Talent plans including succession and training
to ensure appropriate staffing and development of the competencies and talents required
to resolve performance management and employee relations issues
to develop & implement organisational change programmes as appropriate

To work with external payroll and administration company to ensure the proper process in place
To be company's representative in terms of signing documentation, legal aspects; payments approval, etc.
To drive employees engagement via a variety of activities (employees survey, post action plan, internal projects)
To participate in various global and internal projects to ensure that GSS is the best place to work.
People:
To manage and develop the local HR team to deliver a high level of performance and service/support to the business
Requirements:
Minimum of 5-7 years' experience in a professional HR environment for an international company including experience at managerial level
International experience preferable
University Degree business administration /standard education in business related discipline
Experience in an International Shared Services business will be considered a plus
Ability to read, write and speak English and local language fluently
Professional HR qualification preferred
Able to communicate efficiently at different levels and different cultural settings in the organization
An ability to liaise across the organisation & maintain effective working relationships.
The ability to plan & organise a variety of work with conflicting demands.
Proven leadership qualities
Strong background in both strategic and operational HR.
Adaptable in a fast working environment; comfortable in a dynamic organisational culture
Pro-active, self-motivated and possessing skills to work autonomously.
We offer:
work in welcoming, stimulating and energetic environment
extensive development opportunities and programs (vertical & horizontal promotions, foreign assignments, projects, broad range of internal & external trainings)
comprehensive pack of benefits including:
Languages assistance program
Fresh fruit 3 times per week
Delicious coffee every day
Activities in Charity Team, First Aid Team, Emergency Team, Active Team and Eco Team

Na podstawie art. 7 ust. 1 w zw. z art. 4 pkt 11 RODO oświadczam, iż wyrażam zgodę na przetwarzanie przez administratora, którym jest Tate & Lyle Global Shared Services Sp. z o.o. z siedzibą w Łodzi przy ul. Sterlinga 8A, 91-425 Łódź, KRS 0000372369 moich danych osobowych zawartych w CV i/lub liście motywacyjnym lub w innym dokumencie zawierającym moją ofertę pracy dla potrzeb niezbędnych do realizacji procesu rekrutacji prowadzonego przez Tate & Lyle Global Shared Services Sp. z o.o. z siedzibą w Łodzi na stanowisko zawarte w ogłoszeniu. Jednocześnie wyrażam zgodę na przetwarzanie przez Tate & Lyle Global Shared Services Sp. z o.o. z siedzibą w Łodzi moich danych osobowych na potrzeby przyszłych procesów rekrutacji.