HR Manager
Warszawa, mazowieckie

pokaż mapę

Kierownik

13.03.2018
Pracodawca ma prawo zakończyć rekrutację we wcześniejszym terminie.
Workplace: Warszawa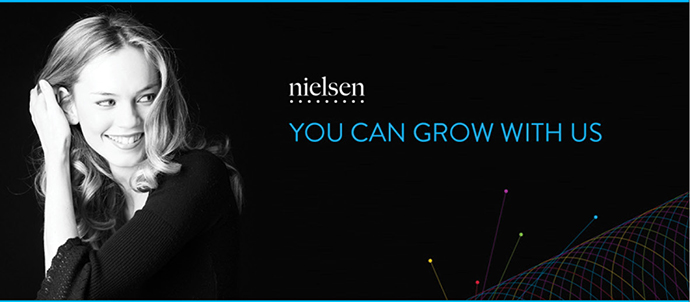 As a leader in marketing and media information, Nielsen is one of the most trusted sources of business intelligence for the world's top brands. The work we do makes a significant difference to how businesses and brands perform in markets around the world. At Nielsen we all share a commitment to our core values of being simple, open and integrated in how we work — with each other, our partners, and our clients.

For our Warsaw Nielsen Operations Center office, located in Gdański Business Center, we're looking for
HR Manager
The HRM, Business Partner will be responsible for owning and leading all HR processes for Nielsen Operations Center (NOC) in Poland, Warsaw (~800 employees), to deliver the people agenda in line with the Global Operations business strategy.
You will work with business leaders and managers on building a robust talent pipeline, development of talent, succession planning, developing leaders, improving employee engagement, handling employee relations issues and driving organizational change initiatives.
The role is a member of the management team and reports to Global Operations HR Director, Business Partner.
CHALLENGES THAT AWAIT YOU:
In partnership with business leaders, agree and implement the people plan aligned to the Nielsen Operations Center priorities in line with Nielsen HR strategy and direction to deliver long and short term goals and monitor the achievement against HR milestones and KPI's (e.g. employee engagement, employee retention)
Influence the culture and support the commitment to continued improvement, also through the effective implementation of approved talent management processes
Lead succession management within the business to identify its capability strengths and gaps and plan effectively to ensure appropriate staffing that will meet current and future needs
Drive performance management processes within business and motivate/ inspire management to set high standards of performance and hold employees firmly accountable for meeting those standards
Direct and implement management development initiatives and career development activities for the country within the global Nielsen framework
Provide coaching and hands-on support to NOC management to assist them work with their employees to achieve their performance standards
Contribute to driving world class employee engagement through the implementation of relevant organizational initiatives that build on employee commitment
Facilitate and support change initiatives to achieve a client driven business to ensure maximum effectiveness, minimize the loss of key employees and maintain effective employee relations.
Provide sound HR advice and guidance to management on the implementation of change within their own departments
Provide thorough leadership on HR matters as a member of the management team
Direct and control recruitment programs to deliver effective and timely results utilizing approved processes
Effectively manage the HR team, motivating them to achieve all key performance indicators and ensure they are appropriately coached, developed, rewarded and recognized for their contribution
Implement effective market/business driven compensation and benefit programs within Nielsen market guidelines that attract and retain high caliber talent whilst maintaining fairness and consistency in terms of reward and recognition
Cooperate with country HR Director in terms of payroll and administration processes and works council/union relations
Monitor and anticipate competitor activity, developing plans that will sustain competitive advantage for the business
Leverage best demonstrated practices from Global HR/ other countries and/or Nielsen businesses
YOUR PROFILE:
8 to 10 years of various Human Resources experience and minimum 5 years in similar role, preferably in shared service or operations environment
A master in HRM or equivalent
Deep knowledge of country labor law and experience with Works Councils
Strong people management skills
Excellent coaching skills
Excellent client management and business literacy skills; strong business acumen
Strong conflict management skills, able to manage multiple conflicting priorities
Regularly exercise significant influence, challenge status quo and utilize independent judgment among various levels of leadership
Ability to develop strong trusting relationships in order to gain support and achieve results
Effectively envision, develop and implement new strategies to address competitive, complex business issues
Project management and change management skills
Knowledgeable about how the business and organization work; knowledgeable in current and possible future policies, practices, shared service trends in the marketplace
Fluency in English
Be flexible and available to interact with employees at all levels
Be self-directed and motivated
Team player
YOUR OPPORTUNITY TO GROW:
At Nielsen you will experience a dynamic, open, and solution-oriented international envi­ronment, where we support your development through a trust-based feedback culture and diverse training possibilities.
As part of our culture, our promise to you is that at Nielsen you can: Be Yourself, Make a Difference & Grow with Us.
Wyrażam zgodę na przetwarzanie przez NIELSEN moich danych osobowych, zawartych w mojej ofercie pracy, dla potrzeb niezbędnych do realizacji procesu rekrutacji zgodnie z ustawą z dnia 29 sierpnia 1997 r. o ochronie danych osobowych (t.j. Dz. U. z 2016 r., poz. 922). Jednocześnie wyrażam zgodę na przetwarzanie przez NIELSEN moich danych osobowych na potrzeby przyszłych rekrutacji.
Administratorem dobrowolnie podanych danych osobowych jest Nielsen Services Poland Sp. z o.o. z siedzibą w Warszawie (02-676) przy ul. Postępu 15b. Dane osobowe zawarte w dokumentach aplikacyjnych będą przetwarzane w celu rekrutacji. Podane dane mogą być udostępnione podmiotom upoważnionym na podstawie przepisów prawa. Przysługuje Pani/Panu prawo dostępu do treści swoich danych oraz ich poprawiania.