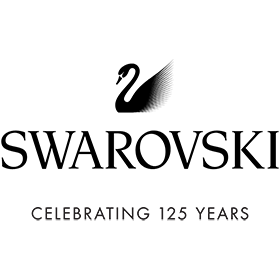 HR Process & Project Manager- Global Transformation
Valid for 15 days

until: 07 May 2021
Your responsibilities
This HR TRANSFORMATION project assignment is an amazing opportunity to play a major role in shaping the future for Swarovski.
We are looking for an experienced HR Manager Global HR Transformation eager to join and support the project team for at least 6 months. Feel welcome to join us and, according to your preference, work remotely from any country where Swarovski is represented, full-time or part-time.
ABOUT THE JOB
In this position you will be part of the Global HR Transformation Project Team contributing and driving projects related to the transformation of the HR function. Your main duties will be the following:
• Being responsible for project planning and project management activities, collaborating with HR organizations and stakeholders globally
• Analysis and re-design of HR processes, as well as ensuring implementation and anchoring of changes
• Being responsible for ensuring that HR colleagues in the Global Business Services Organization are trained in all relevant process aspects, respective documentation is created, and new ways of working are adopted
• Providing regular input to Project Leader regarding risks, issues, progress, etc.
• Working closely with the HR Processes Lead and Global Process Owner in all process related matters to assure global consistency of the HR processes and related activities
• Guiding HR teams and actively driving change within the respective project
• Supporting change and communication activities in the HR Transformation stream
Our requirements
ABOUT YOU
A motivated talent, who brings along the following background:
• 5+ years' experience in an operational HR role of which minimum 2 years as an HR Manager or in an HR Project Management role
• Collaborative and agile mindset
• Lateral leadership skills
• Ability to manage time and stick to deadlines
• Ability to define and deal with a high level of detail and to ensure high quality standards
• Project management and implementation experience in a global organization
• Excellent analytical and problem-solving skills
• English proficiency and excellent presentation and communication skills
• Experience in process design is a plus
• Change management skills are a plus
Benefits

private medical care

sharing the costs of professional training & courses

life insurance

flexible working time

corporate products and services at discounted prices

extra social benefits

pre-paid cards
Swarovski Global Business Services
At Swarovski we add sparkle to people's everyday lives. We value people who show a real passion for what they do, and who inspire that passion in colleagues and customers. When you join us, you become part of something big: as a company, and in our teams, we live by family values. Wherever you go, you'll find a caring environment where personal passion drives company performance.
Working for us is more than just a job - it's being part of a truly trendsetting modern premium brand, steeped in heritage, and renowned worldwide for quality and creativity. We offer a competitive salary, learning and developing programs and provide a wide range of benefits.
Scroll to the company's profile
The New Swarovski is a Wonderlab where magic and science meet.
Swarovski unifies all parts of its organization under one spellbinding idea and brings forward a wondrous new world of crystal craftsmanship. Founded in 1895 in Austria, the company designs, manufactures and sells the world's highest quality crystal, genuine gemstones, Swarovski Created Diamonds and zirconia, jewelry and accessories, as well as crystal objects and home accessories. Together with its sister companies Swarovski Optik (optical devices) and Tyrolit (abrasives), Swarovski Crystal Business forms the Swarovski Group.
A responsible relationship with people and the planet has always been an integral part of Swarovski's heritage. This manifests today in the company's well-established sustainability agenda with youth-focused education programs and foundations to promote human empowerment and conserve natural resources to achieve positive social impact.