Hybrid Engineer -BED
WIPRO IT SERVICES POLAND Sp. z o.o.
więcej
Hybrid Engineer -BED
Wielka Brytania

Specjalista

06.03.2018
Pracodawca ma prawo zakończyć rekrutację we wcześniejszym terminie.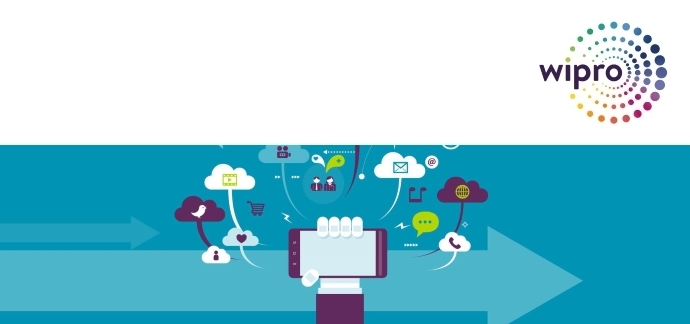 Wipro Digital collaborates with clients to deliver customer-centred digital transformation. We are an innovation-led partner combining strategy, design and technology to engineer extraordinary experiences for brands, businesses and their customers.
Working at the intersection of strategy, design and technology, we derive insight, shape interaction, drive integration and unlock innovation for our clients. Drawing on 150,000 associates across Wipro, Wipro Digital delivers extraordinary experiences for global brands, businesses and their customers at scale.
Our multi-disciplinary, purpose-built team includes experts in digital and marketing strategy, service design, user interaction, technology and agile development and more. We come from industry, consultancies, digital agencies, ad agencies, creative agencies, startups, technology and development firms. Our extensive experience solving complex business, marketing, and technology problems in industries including finance, manufacturing, media and telecommunications, retail, consumer goods, transportation, government, health and life sciences, and energy brings unrivalled capability, scale, agility and acceleration to client engagements.
About Wipro Digital Engineering
Engineering is fuelling the digital revolution, and we believe that embracing this truth is essential for success. We lead from the front, coach, guide, and smooth the journey by providing accelerators, safety nets, actionable metrics, templates, visualisations. We make it our business to be intimately familiar with the full software delivery lifecycle and digital tech stack, as well as to understand, surface and overcome constraints that stand in the way of our constant pursuit of excellence.
Hybrid Engineer (BED)
Location: Londyn, UK
The Role
We are building our core engineering team, and are looking for exceptional, multi-skilled talent to join our London studio. Our Engineering Leads are seasoned masters of the software craft, with broad responsibility for collaborating across teams and functions to deliver technical solutions to customer problems and opportunities. Genuine technical breadth and depth are a must, equally these roles demand a passion for the 'softer side' of hard engineering..
We are looking for developers with significant experience in backend development. Your primary focus will be development of all server-side logic, definition and maintenance of the database, and ensuring high performance and responsiveness to requests from the front-end. You will also be working with other internal teams to help them integrate the front-end elements into the application.
You will be required to design and execute open source cloud software initiatives as well. The candidate has the ability to quickly grasp and map highly complex matters into clean, understandable solutions. Has strong communication and organizational skills who is willing to prove him/herself within a company of talented individuals.
Skills and experience
Very strong core Java skills
Expierience developing Java EE applications using Spring MVC / Spring Boot, JPA, RESTful web services, Servlets etc.
Deep knowledge of open source frameworks.
Good knowledge of Unix/shell scripting.
Knowledge of Java Build Systems and tools including Maven, Gradle, Ant etc.
Expert knowledge with source control software, e.g. Git, SVN
Experience building web based applications including UI components (HTML5, CSS3, JavaScript, JSON, XML)
Experience building high availability multi-threaded Java applications.
Any other languages, e.g. Python, C++ is a plus.
Knowledge of IBM tool suite, e.g. AWS, BlueMix, WebSphere a plus.
Experience using infrastructure management tools like Docker, Vagrant, Pupptet, Ansible a plus.
Background working with Javascript frameworks, e.g. ReactJS, AngularJS
Experience using DevOps tools, e.g. Jenkins, TeamCity, SONAR
Experience working in Agile environment.
Database technologies – RDBMS or NoSQL.
Must have worked in a blended or 'hybrid' role before; something that involves being closely involved with development and operations.
Why work with us?
We focus on getting things done, and know how to have fun while we do them.
We have a diverse multi-disciplinary and international team of people who bring creativity, energy and excellence to every engagement.
We are still a young organization and growing fast. The right person can quickly make a significant impact.
The breadth of what we do means exceptional opportunities for learning and development.
As an engineering group, we are flat and treat everyone the same.

Wyrażam zgodę na przetwarzanie przez ogłoszeniodawcę moich danych osobowych, zawartych w mojej ofercie pracy, dla potrzeb niezbędnych do realizacji procesu rekrutacji zgodnie z ustawą z dnia 29 sierpnia 1997 r. o ochronie danych osobowych (t.j. Dz. U. z 2016 r., poz. 922). Jednocześnie wyrażam zgodę na przetwarzanie przez ogłoszeniodawcę moich danych osobowych na potrzeby przyszłych rekrutacji.