Internal Control Officer Region Central Europe
Wolters Kluwer S.A.
więcej
Internal Control Officer Region Central Europe
Warszawa, mazowieckie

Specjalista

06.01.2019
Pracodawca ma prawo zakończyć rekrutację we wcześniejszym terminie.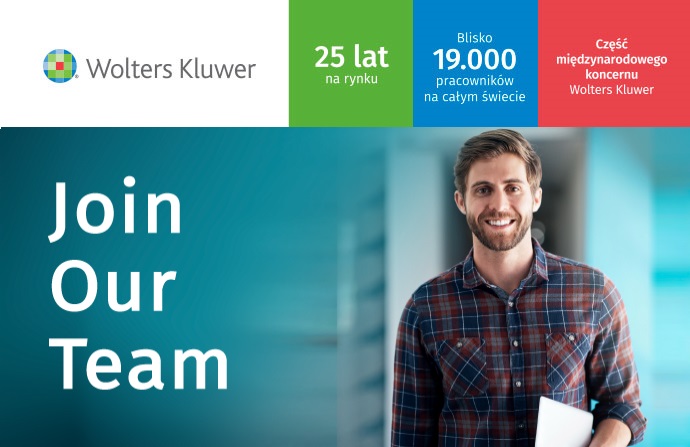 Internal Control Officer Region Central Europe
(Germany; Poland; Hungary; Czech Republic; Slovakia; Romania)

Attractive office location
Bicycle-friendly environment
Two hour family time every month
Special prices for our products
Mountain, sailing, and bicycle clubs
Your key objective will be to provide management support and assurance about the reliability of financial processes, records and reports and the assessment and mitigation of the thereto related risks, and as such be a good foundation for reliance by internal and external audits. You will personally conduct ongoing reviews of operating procedures, company controls and compliance measures to determine any potential hazards or breaches of conduct at Division Legal Regulatory; Division Tax & Accounting; Region Central Europe. This will entail creating a yearly internal review and test plan with senior management, assessing the adequacy of asset safeguards, and monitoring proprietary systems or applications to prevent unauthorized access. You must report all findings to management with recommendations for improvement, and upon their approval, implement strategies to induce such change. Additional duties may include outlining the organization's code of ethics, training staff on best practices, serving as a liaison to external audit agencies and staying current on relevant regulatory changes. You will have a direct reporting line to the Region CFO and a dotted line in to the Global ICO director.
Necessary Professional Skills:
You must be highly organized, efficient, and self-started;
You should have a proactive work ethic, unbending moral code and the ability to think analytically;
Strong oral and written communication skills in English are also crucial in conveying important information to management, employees and outside agencies;
You must be able to work interdependently and have the flexibility to thrive in an ever-changing and sometimes loosely structured environment;
In addition, in-depth knowledge of applicable regulatory requirements, accounting procedures would be a plus;
You must be willing to travel as needed (up to 20%);
Ability to adapt to frequently changing priorities;
Good negotiating and conflict resolution skills;
Education, Training and Experience:
Degree, preferably in a related field such as finance, accounting or business administration
A graduate degree or professional certification in Internal Control would be an advantage
Audit experience would be an advantage
Your duties:
Provide a business consultancy service which will offer solutions to improve operational efficiencies and add value to business processes when participating in special projects and reviews.
Prepare risk assessment analyses and develop tests of accounting records, internal controls, and accounting systems to ensure compliance with regulations, accounting principles, cost accounting standards, and contract/agreement provisions;
Conduct testing according to the risk assessments and test plans within reporting timelines agreed upon with corporate management.
Liaise with Internal Audit on a regular basis to ensure work is aligned to corporate priorities and guidelines. Provide management support during Internal Audit reviews.
Manage and monitor remediation efforts that result from internal audits, ensuring the documentation of completed corrective action plans by responsible country office staff;
Provide guidance to internal stakeholders regarding best internal control practices that minimize risk to the organization;
Participate in global projects (developing procedures and processes);
Ensure that access to critical systems are designed and implemented to avoid segregation of duty conflicts, or, if unavoidable are controlled with compensating control(s)
Work cooperatively with staff at HQ and in the country offices to explain and improve processes and enhance internal controls, compliance and corporate efficiency;
Report and communicate with management on a regular and periodic basis the status of issues in testing, audits both internal and external, and via the Internal Control Dashboard
What do we offer:
Professional and dynamic work environment;
Medical insurance;
Sport package;
Fruits every Tuesday;
Bicycle-friendly environment;
Two hour family time every month
Mountain, sailing, and bicycle clubs;
Gamification system for employees;
Office next to the Rondo Daszyńskiego metro station.
Apply by sending your resume in English