International Trainee Programme
Uponor Infra Sp. z o.o.
więcej
International Trainee Programme
podkarpackie

Praktykant/Stażysta

20.10.2017
Pracodawca ma prawo zakończyć rekrutację we wcześniejszym terminie.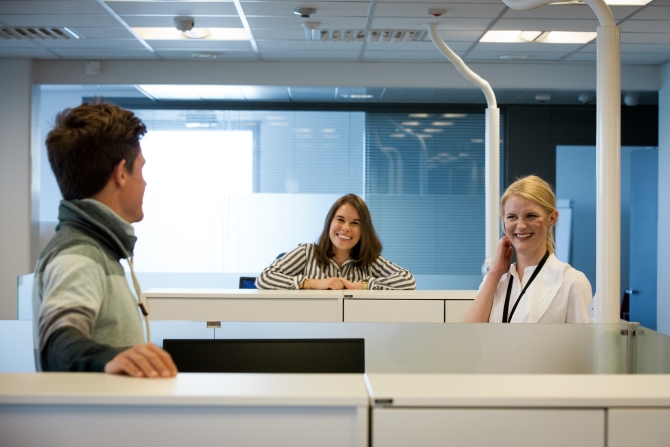 Uponor is now recruiting 8 new trainees for a 2-year programme, starting in mid-January 2018. The trainees get valuable work experience in an international environment, from a programme with a strong focus on personal development.
International Trainee Programme
Countries: Germany, Finland, Sweden, Poland, Spain, USA or Denmark
Expiry date: 15 November 2017

About the Build on Uponor: International Trainee Programme
We offer you international exposure, an unrivalled opportunity to explore yourself and the world in a truly unique way. You will enter a two year paid fixed-term position at one of the Uponor units, either in Germany, Finland, Sweden, Poland, Spain, USA or Denmark (Denmark - only for commercial track) and be introduced to Uponor and meet the leaders of the company. You will benefit from one-on-one mentoring with an experienced Uponorian, go on a six month assignment abroad and have a good opportunity to be offered a permanent position after the programme.
Build on Uponor: International Trainee Programme gives the trainees the option of choosing between two different tracks – technical and commercial. In the technical track, you will get a holistic insight into the Supply Chain or Technology Development organisation. In the commercial track you will develop your business understanding by working in different functions such as Sales and Marketing, Offering, Finance or Human Resource.
During the programme, you will work in four different projects, where you will gather the needed information, connect with the key people in the organisation, do the analysis and present your findings. As this is an international programme, one of the four projects will be abroad, and you must therefore be willing to spend 6 months in another country. This will enhance your cross-cultural understanding and give you valuable experience for an international career. You will join the trainee programme network and a plan will be devised for your personal learning and development.
Qualifications
To qualify for the International Trainee Programme, you must have a master's degree within e.g. business, finance, management or engineering. You have obtained good results within your educational field and you are fluent in English (written and spoken). You are newly graduated or will have no more than 3 years of post-graduate work experience by the end of this year. If you have experience from work or studies abroad, this is seen as an advantage.
Your personality and your ambition to achieve results is vital to Uponor. You see change as an opportunity to learn and you connect easily with other people. You are a confident and focused, yet curious and open-minded person who is able to have a holistic approach. You are a good networker and a communicator, and open to input and ideas from others. You are able to concentrate your efforts and be self-motivated, but you also enjoy being part of a team and helping others to succeed. You learn fast and you are not afraid to ask questions.
Your ambition is to have a future key role in the organisation and you aspire to a leadership or a key specialist position.
Applying
Apply for the programme latest on 15 November 2017. Your CV and application must be in English. Please indicate clearly which country (see above) you want to be a trainee in. Pre-screening of candidates will happen via video interviews and online tests during October - November. Assessment centres (one day) will be held between 11-15 December 2017.

More about the Build on Uponor: International Trainee Programme

Aplikuj