International Project Manager
M+W Central Europe Sp. z o. o. Oddział w Polsce
więcej
International Project Manager
Moscow, Rosja

Kierownik

24.07.2018
Pracodawca ma prawo zakończyć rekrutację we wcześniejszym terminie.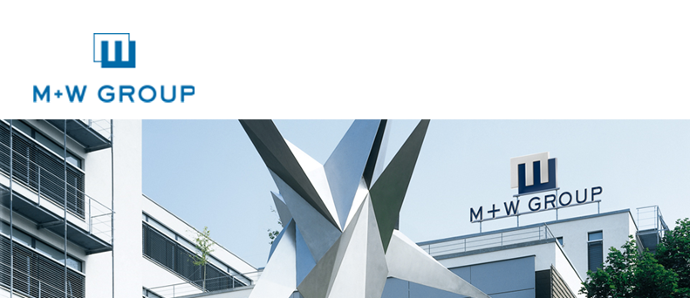 M+W Group is a global leader in design, engineering and construction delivering high-tech facilities, plants and factories. With a history of more than 100 years, we have developed a special expertise in controlled and regulated environments. We serve the most technically demanding clients in growth markets such as semiconductors, life sciences, and data centers across the full spectrum of services from consulting and design to managing turnkey solutions. Operating in more than 20 countries, M+W Group is uniquely positioned to support clients locally and globally. In 2017, M+W Group generated sales in excess of 2.4 billion euros with over 4,900 highly experienced and motivated employees.
For our entities in Poland, Austria, Germany and Russia, we are looking for a highly motivated:
INTERNATIONAL PROJECT MANAGER
Miejsce pracy: Moscow

Duties & Responsibilities:
Whole responsibility for managing of the planning and execution of projects for pharmaceutical or related systems and buildings
Technical clarification of building technology systems and functions with the customer
Compilation and management of the project team in the planning and execution
Responsible for project profit and loss commitments through effective cost control, risk management, and implementation of recovery strategies.
Management and coordination of external planning's partners and suppliers.
Support with the acquisition activities and offers' preparation
Responsible for accurately informing the Operations Director of a project's overall status, with particular regard to cost, schedule, quality, safety and client relationship.
Develop and maintain continuous positive relationships with the client and their representatives
Monitor the training of all project staff personnel in coordination with Discipline Directors and with available programs.
Promote positive staff morale and resolve potential morale conflicts.
Promote positive public and community relations, with assistance from the Marketing/Business Development Department.
Support Business Development Activities as required and in coordination with Marketing/Business Development Department.
Essential Skills:
Completed technical education in the field of supply technology (Technical school or university)
Several years of project management experience in the international field of process engineering or pharmaceutical plant construction
Profound knowledge of GMP regulatory systems and relevant standards
Ability to work individually or in a team with minimum supervision in culturally diverse environment
Strong interpersonal and effective communication skills (oral and written)
Ability to interact directly with all levels of personnel within company, clients and vendors
Very good command of spoken and written English
Good computer skills in Word, Excel, PowerPoint and MS-Project, CAD
Mobility and willingness to project-oriented international assignments
The Offer:
Work in a company enjoying the customers confidence and having an established position on the market
Opportunity for professional development within the organization
Expanded private health care package;
30-days annual leave for each employee;
Accident insurance;
Free English classes held in the office


By clicking the "Aplikuj" button, "Aplikuj teraz" or otherwise sending a recruitment application to M + W Central Europe Sp. Z o.o. Oddział w Polsce, ul. Grzybowska 87 00-844 Warsaw, you agree to the processing by employer of your personal data contained in the recruitment application in order to recruit for the position indicated in the job offer.
If you want us to keep your CV in our database, add the following consent in the CV: "I agree to be processed by M + W Central Europe Sp. Z o.o. Oddział w Polsce of personal data contained in my recruitment application for the purposes of future recruitment. "
Your personal data indicated in the Polish Labor Code or other specific acts (according to the requirements of the job offer), we process based on the law and providing this data is necessary to participate in the recruitment. Other personal data (eg image) we process based on your voluntary agreement, which you expressed by sending us your recruitment application and it does not affect the possibility of participation in recruitment.
We may process your personal data included in the recruitment application also for the purpose of establishing, investigating or defending against claims if the claims relate to our recruitment. To this end, we will process your personal data based on our legitimate interest, consisting in establishing, investigating or defending against claims in proceedings before courts or state authorities.
You have the right to access your data, including obtaining a copy of it, rectifying data, requesting its deletion, processing restrictions, opposition to processing and transfer of given data (on which processing you have agreed) to another data controller. You also have the right to lodge a complaint with the General Inspector for Personal Data Protection (in the future: the President of the Office for Personal Data Protection). Withdrawal of consent does not affect the legality of the processing which was carried out on the basis of consent before its withdrawal.
We process your personal data to recruit for the position indicated in the job offer for a period of 3 months, and when you have agreed to participate in future recruitment for a period of 1 year. In addition, we may store your personal information for the purpose of determining, investigating or defending against claims related to the recruitment process for a period of 3 years.
In case of application to:
a) Russia: we will share your personal data to M+W RUS LLC, 1-st Derbenevsky Pereulok 5 Entrance 4, 115114 Moscow
b) Austria: we will share your personal data to M+W Central Europe GmbH Branch Office in Austria Technologiestraße, 5 Euro Plaza Bauteil F, 4.OG 1120 Vienna
c) Gremany: we will share your personal data to M+W Central Europe GmbH Branch Office in Germany wLoewentorbogen 9B, 70376 Stuttgart