IP Counsel
Kompania Piwowarska
więcej
IP Counsel
Warszawa, mazowieckie

Kierownik

21.05.2018
Pracodawca ma prawo zakończyć rekrutację we wcześniejszym terminie.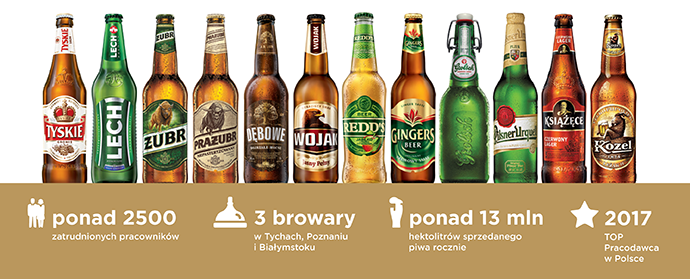 IP Counsel
Location: Prague or Warsaw or Poznań

Outputs and Responsibilities:
Governance:
Maintain, develop and implement ABEG's IP management program, procedures and documentation for registration of the trademarks, patents, industrial designs representing the core assets for further development of the ABEG's portfolio as well as of Asahi IP portfolio in general. Value of the assets under program - hundreds of items in value of tens to hundreds millions of EUR.
Review of the existing portfolio of the ABEG's IP rights (including TMs) and in cooperation with the brand owners and trading organization to set the strategy for selection of the items for renewal, letting laps/termination.
Manage and further develop the ABEG's International Business Model covering more than 50 countries around the world (IBM) with license, supply and brewing agreements as the tool enabling the trading organisations to generate revenues reaching to EUR 110milion.
Review the current portfolio of the IBM contracts, refresh their database and create a library of the template of the IBM contracts to be used in future.
Play active role in creation of the Trademark Working Group as platform for setting strategy for the IBM, helping the tax and finance department maintain the transfer pricing policies within the ABEG.
Create the strategy of cooperation with the external IP agents around the world in order to support the maintenance and expansion of the IBM.
Cooperation with the marketing and trade marketing teams on preparation of the annual plans in order to understand the development of the brands and in order to be able to support the use of the IP assets in the business plans of Czech & Slovakia, Poland, Romania, Hungary and the trading organizations and to deliver the business results in the individual fiscal years.
Identify saving in IP maintenance budget of the ABEG.
Daily Tasks:
Manage the registration process of the ABEG's IP from invention disclosure to final grant and maintenance.
TM clearance.
Maintain the records of the IP assets in paper and electronic form.
Communicating with the Industrial Property Authorities in around the world.
Instructing the IP agents, monitoring their work and performance.
Tracking and management of trade secrets and confidential disclosures,
Advocating of the importance of intellectual property and its effective management within the technical team.
Contributing to IP strategy and the high-level business plan.
Active management of the IP related litigations, setting strategy for the litigations and management of the external counsels representing ABEG's entities in the litigations.
Settlement of trademark conflicts.
Draft and negotiate a broad range of cease-and-desist letters, licenses, and related IP agreements.
Compliance Monitoring:
Conduct frequent compliance report monitoring activities on collaborating partners, third-party service providers'.
Report findings in a structural, transparent and business-relevant manner to the members of the Board, allowing the business to decide and instruct on adequate and appropriate mitigating measures.
Awareness, Training, and Other Communications
Conduct or oversee IP awareness campaigns, training and orientation for all employees - in particular, marketing, trade marketing and trading organizations. .
Identify trends in IP regulatory requirements and compliance enforcement, and account for the necessary changes in the IP management program, updating information only to the stakeholder audiences affected in their respective activities.
Develop new and innovative strategies to address IP and regulatory standards.
Work with third-party stakeholders (including business partners, suppliers, service providers and IT product vendors) to ensure that they clearly understand and comply with ABEG's IP requirements.
Liaise and communicate effectively with external entities, such as supervisory and regulatory authorities and the public, on relevant occasions.
Competence Requirements:
Strong analytical and problem resolution skills. Sound business judgment, with the ability to think strategically and give practical advice by balancing business needs with legal risks.
Strong written and verbal communication skills, as well as the ability to work well with a diverse client base.
Willingness to travel to determine and influence nondomestic requirements.
Interest in national and international IP developments.
Ability to articulate the importance of IP for the commercial organisations. Comfort with promoting IP up and down the management chain, including audiences who have varying levels of familiarity with the topic.
Ability to maintain proper documentation, relevant records and archives in an orderly, transparent fashion
Fluency in English and one of central European languages.
Accessibility and ability to interface with, and gain the respect of, stakeholders at all levels and roles in the company.
Confident, energetic self-starter, with strong interpersonal skills.
Good judgment, a sense of urgency and has demonstrated commitment to high standards of ethics, regulatory compliance, customer service and business integrity.
A strategic thinker, able to look beyond immediate and obvious/narrow issues such as legal compliance to consider longer term organizational objectives (e.g. forming collaborative, mutually beneficial relationships with trustworthy third parties through IP);
Socially adept and politically savvy, well-connected within and outside the organization, or eminently capable of forming productive business relationships with a range of people and organizations to explore and resolve IP issues effectively;
Strong leadership to guide and motivate others, building a network of people and organizations who appreciate and support the organization's objectives in respect of IP;
Consultative, becoming a trusted and well-respected professional advisor to whom others come for guidance.
Knowledge and Experience Required:
Bachelor's degree or higher in law.
Trademark Qualified Attorney or degree in IP law and practice is advantage.
At least 5 years' work experience in this field, including at least 2 years as a manager, team leader or senior consultant.
The ideal candidate will have a combination of a legal degree with IP trainings/management certificates.
Experience working in a regulated and/or audited environment.
Legal experience in government, law firms or multinational corporations preferred, with at least the past three to five years focused on IP.
Detailed knowledge of the EU and international IP environment.
Experience with dealing with WIPO, national Industrial property Offices.
Experience implementing IP policies in an international business that engages in business-to-business (B2B) and business-to-consumer (B2C) transactions.
Prior experience with IP in FMCG - in particular, in Poland, Czech Republic, Romania, Slovakia.
We offer:
Place of work can be in Prague or Warsaw or Poznań
The environment of growing company
Opportunity to work for top brands within the industry
Cooperation with senior leaders from all over the globe
Unique working place in newly designed offices in the inner centre of Prague
Competitive salary and benefits program
PRACUJ Z NAMI
I TWÓRZ MARKĘ MISTRZÓW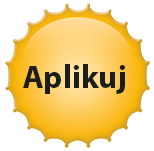 Kompania Piwowarska skupia trzy browary o wieloletniej historii: Tyskie Browary Książęce (rok założenia - 1629), Browar Dojlidy w Białymstoku (1768) i Lech Browary Wielkopolski w Poznaniu (1895). To w nich warzymy najchętniej wybierane przez Polaków piwa, między innymi: Żubra, Tyskie, Lecha, Dębowe, Redd'sa oraz kolekcję specjalności Książęcego. Sprawdzone receptury, naturalne składniki, nieskazitelna czystość w naszych browarach a przede wszystkim umiejętności doświadczonych piwowarów - to wszystko sprawia, że warzone przez nas piwa są cenione w Polsce i za granicą. Jako firma odpowiedzialna społecznie troszczymy się o ludzi i środowisko wokół nas. Realizując strategię "Postaw na piwo" promujemy odpowiedzialność i umiarkowanie w spożywaniu alkoholu, szkolimy sprzedawców, oszczędzamy wodę i energię, wspieramy rozwój naszych partnerów biznesowych i angażujemy się w wolontariat. Mamy zaszczyt być sponsorem wielu lokalnych klubów sportowych, wspierając dyscypliny takie, jak piłka nożna, piłka ręczna, hokej czy żużel.