1138125
Klikając w przycisk "Aplikuj", "Aplikuj teraz" lub w inny sposób wysyłając zgłoszenie rekrutacyjne do HAYS Poland (Pracodawca, administrator danych), zgadzasz się na przetwarzanie przez Pracodawcę Twoich danych osobowych zawartych w zgłoszeniu rekrutacyjnym w celu prowadzenia rekrutacji na stanowisko wskazane w ogłoszeniu.

Rekrutacja zdalna
To wyróżnienie ofert oznacza, że cały proces rekrutacyjny jest prowadzony zdalnie.
Dowiedz się więcej

Ważna jeszcze 3 dni

do: 6 cze 2020

Specjalista (Mid / Regular)

IT Desktop Support Technician (Greenfield)
Wroclaw
NR REF.: 1138125

For our client, a global automotive company, we are currently looking for:

IT Desktop Support Technician (Greenfield)

Employees in this role, function as information technology (IT) professionals serving as technical experts and participate in or oversee a variety of analytical and technical assignments that provide for problem diagnosis and solutions documentation, implementation, administration, support, and maintenance of a variety of hardware, software, and network products in an IT environment.
The role is to provide day-to-day operational support for existing IT services and users of those services.

Responsibilities:
Troubleshooting and familiarity with troubleshooting, research tools, asset, service, monitoring, and documentation tools
Assisting EMEA IT Team on projects, initiatives, and complex support issues as assigned
Making recommendations for component level improvements
Identifying interdependence in system and application components
Providing 1st and 2nd level support
Requirements and knowledge:
Experience of supporting IT systems and users in manufacturing and/or warehouse locations
A solid background working in an IT support team
Experience or knowledge of the following technologies: Microsoft operating systems, Microsoft Office, Microsoft Active Directory, Microsoft SCCM, Laptop, desktop and printer hardware, Mobile device support, IP telephony, Barcode scanners, Label printers
Experience in successful implementation of technology solutions
Fluent in English
Certification or equivalent experience: MCP Microsoft Client Operating Systems, MCDST
Communicates effectively in a large team/global setting
Our Client offers:
Participation in the factory start-up project and the opportunity to gain experience in building, creating structures at an early stage
Working in an international environment in a company who is a leader in market
Attractive salary adequate to experience
Stable employment in the well-known brand
A large pack of benefits after a year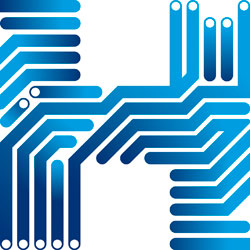 Prosimy o dopisanie następującej klauzuli: "Wyrażam zgodę na przetwarzanie moich danych osobowych zawartych w ofercie pracy dla potrzeb procesu rekrutacji zgodnie z ustawą z dnia 27.08.1997r. Dz. U. z 2002 r., Nr 101, poz. 923 ze zm."

www.hays.pl
IT Desktop Support Technician (Greenfield)Numer ref.: 1138125
For our client, a global automotive company, we are currently looking for:
IT Desktop Support Technician (Greenfield)
Employees in this role, function as information technology (IT) professionals serving as technical experts and participate in or oversee a variety of analytical and technical assignments that provide for problem diagnosis and solutions documentation, implementation, administration, support, and maintenance of a variety of hardware, software, and network products in an IT environment.
The role is to provide day-to-day operational support for existing IT services and users of those services.
Responsibilities:
Troubleshooting and familiarity with troubleshooting, research tools, asset, service, monitoring, and documentation tools
Assisting EMEA IT Team on projects, initiatives, and complex support issues as assigned
Making recommendations for component level improvements
Identifying interdependence in system and application components
Providing 1st and 2nd level support
Requirements and knowledge:
Experience of supporting IT systems and users in manufacturing and/or warehouse locations
A solid background working in an IT support team
Experience or knowledge of the following technologies: Microsoft operating systems, Microsoft Office, Microsoft Active Directory, Microsoft SCCM, Laptop, desktop and printer hardware, Mobile device support, IP telephony, Barcode scanners, Label printers
Experience in successful implementation of technology solutions
Fluent in English
Certification or equivalent experience: MCP Microsoft Client Operating Systems, MCDST
Communicates effectively in a large team/global setting
Our Client offers:
Participation in the factory start-up project and the opportunity to gain experience in building, creating structures at an early stage
Working in an international environment in a company who is a leader in market
Attractive salary adequate to experience
Stable employment in the well-known brand
A large pack of benefits after a year
Ogłoszenie archiwalne