By providing/submitting your personal information contained in the recruitment application in the scope not indicated in the provisions of the Labor Law or other applicable laws you give your consent to Luxoft Holding Inc. (Data Controller) and its affiliates to process your personal data for the reasons of potential employment, internships and under your consent also for a future opportunities of employment, referral or relocation. Your personal data will be stored and processed by Data Controller which is Luxoft Holding Inc. In case you wish to contact Data Controller please e-mail our Global Data Protection Officer at:
[email protected]
The Data Controller will treat your personal data as confidential and will only process such information in compliance with its Privacy Notice and the applicable legislation. The Luxoft recruitment departments in the countries of Luxoft global presence will have access to your data and will process your personal data on "need to know" basis especially for the purposes of managing the recruitment process for a position in the Luxoft group or its client but also for the other purposes like future opportunities of employment, relocation or referral for which you give us your consent. Your personal data may be transferred outside of your own jurisdiction or outside EEA (European Economic Area) to other Luxoft Group locations insofar as reasonably necessary for the purposes set out above. The transfer is governed by corporate Standard contractual clauses adopted by all companies of Luxoft Group. Your personal data will be kept: for a duration of the recruitment process, for a duration needed due to purposes of the future opportunities of recruitment process, for a period of time which is necessary to establish, investigate or defend claims regarding to the recruitment process, for the personal data process under your consent until the consent is revoked, unless otherwise prescribed by applicable legal requirements and presuming that it is necessary for the purpose of processing. You have the right of: access and correct the collected data, to restrict and object to the data processing, to lodge a complaint with a supervisory authority. If you do not wish us to use the information any longer which has been provided to us, please e- mail us at
[email protected]
with the subject heading "Don't use my data" with your name inserted inside. For more visit: www.luxoft.com/online-privacy-policy/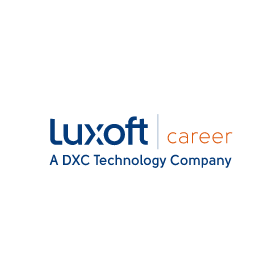 IT Recruiter (extensive IT recruitment experience is NOT a must)
Your responsibilities
What is unique about our team:
• We are confident to say that we are currently the most experienced IT specialized recruitment team on the PL market
• We currently work on huge variety of IT specializations & technology stacks, most probably you will not find such a wide choice anywhere else
• Our stakeholders come from different industries - financial, digital, automotive, e-commerce, retail, telecommunications, mobile and others
• We help people change their current job for a better one – and to do this, we do not limit ourselves to Poland market only, but reach much further 
• As a team we are instrumental for the company growth
• We have an access to custom made ATS & recruitment data analysis system
• We really support each other in our daily work and tasks – this is one of our core values we believe in and this is what makes us special!
• After pandemic we plan to be flexible about working from home or office – it will be up to you
If you decide to join our team, you will:
• Within a year you will be an expert in the most stable and dynamically developing field
• You will have a chance to gain experience among the best recruiters on PL market in a very dynamic & fast - paced recruitment environment
• See each of your offer accepted reflected on your bank account
Have an opportunity to observe and contribute to data driven recruitment in practice
• Gain or develop your ownership skills by being solely responsible for your result at the same time having an access to world-class recruitment tools and support of experienced leaders and teammates
• Have an opportunity to work on your leadership skills by being a head of a sub-team (you will be working with an assigned researcher, on whose performance you will have a great impact)
On this role, you would be responsible for the management of full life cycle recruitment process. For us, this means:
• Building strong relationships with Hiring Managers across the business at all level
• Utilizing recruitment sourcing tools and social media channels to maintain high direct sourcing success
• Contributing to recruitment processes tracking and thus building data for analysis and constant improvement of recruitment organization
• Continuously looking at new and innovative ways to improve the recruitment processes to meet growing business demands
• Working in a team with a researcher
Our requirements
High level spoken and written English

A background and knowledge of full life cycle recruitment

Any kind of Experience with Recruitment in IT

Ability to build strong relationships across the business

Good organizational skills and record keeping

Interest in working in a fast paced environment, are flexible, adaptable to change and willing to make an impac
Benefits

private medical care

sharing the costs of foreign language classes

sharing the costs of professional training & courses

life insurance

remote work opportunities

corporate products and services at discounted prices

integration events

dental care

corporate sports team

mobile phone available for private use

computer available for private use

retirement pension plan

corporate library

no dress code

video games at work

coffee / tea

drinks

parking space for employees

extra social benefits

pre-paid cards

shopping coupons

sharing the costs of tourist services

sharing the costs of tickets to the movies, theater

holiday funds

redeployment package

employee referral program

opportunity to obtain permits and licenses

charity initiatives

family picnics
Luxoft Poland sp. z o.o.
Luxoft, a DXC Technology Company, is a global digital strategy and software engineering firm providing bespoke technology solutions. We combine a unique blend of engineering excellence and deep industry expertise, specializing in automotive, financial services, travel, healthcare, media and telecom. Technology is our passion and excellence is what we constantly strive for. Our focus on top engineering talent means that you will be working with best industry professionals from around the world.
Scroll to the company's profile