IT Support Engineer
DisplayLink (Poland) sp. z o.o.
więcej
IT Support Engineer
Katowice, śląskie

Specjalista

2017-02-27
Pracodawca ma prawo zakończyć rekrutację we wcześniejszym terminie.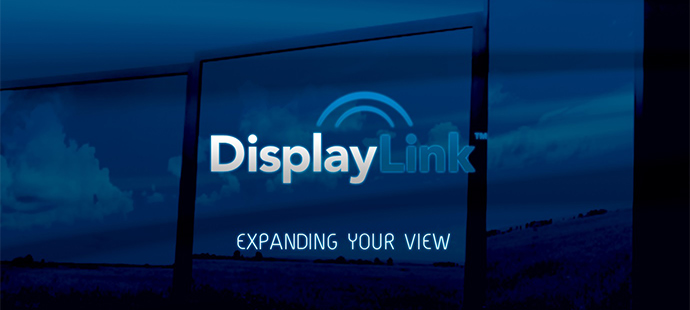 Hi!
We are DisplayLink.
A Chip and software company whose technology is used in products from the world's leading PC and peripheral brands. DisplayLink technology appears in USB and wireless monitors, docking stations, video adapters, and more. Products with DisplayLink technology support the latest notebooks, tablets, phones using Windows, OS X, Chrome OS, Android, and Ubuntu.
We create solutions that are a breakthrough in currently existing technologies.
Due to our continued growth we are looking for
IT Support Engineer
Miejsce pracy: Katowice

If you are graduate of Computer Science or Engineering who
enjoys seeing your colleagues enjoying a trouble free life thanks to your efforts
is a person who lives and breathes IT and has the patience required to deal with users
feels good at supporting your colleagues via e-mail, telephone, instant message and in person
would love to be responsible for the maintenance and support of DisplayLink's IT systems
are able to ensure our infrastructure and operations of our worldwide activities are effective
wants to support us with your experience of

Windows 7, 8 and 10, MS Office, and CentOS 5, 6 and 7
Windows Server 2008/2012, Active Directory, Office 365 and CentOS 5, 6 and 7
as well as with mobile devices (Android & iOS), Mac OSX 10.x, printers, firewall and networking, VMWare, NetApp
would wish to assist in the development and implementation of new systems such as servers, Exchange migration, OS rollout and database implementation

will suggest where we can improve and implement solutions as we (and you) grow
then we are a great opportunity to grow and develop your experience!
Although not a big corporate company we are international - so you will have a chance to provide critical support for a number of remote users and support to employees in multiple locations worldwide. You will need to be happy to occasionally travel for work as requested.
Additionally to your professional growth you will find here
competitive salary dependent on experience and qualifications
training programme, both internal and external
additional health insurance package including full medical and hospital care for employee and your family
relocation expenses as appropriate (for Katowice location)
employee referral bonus
subsidized hobby package
subsidized lunch package
self-renewing company fridge and snack shelf in fully equipped kitchen
2 weeks familiarisation in our office in Cambridge
table football and VR gaming setup
regular meetings for all of us to share good practices and ideas that takes part in friendly environment with free good food provided
collaborative, flexible and friendly work environment
as many computer screens as you need
In addition to day to day support we would wish you to assist in the development and implementation of new systems such as servers, Exchange migration, OS rollout and database implementation, spotting where we can improve, suggesting and implementing solutions as we (and you) grow.
You will need to be happy to occasionally travel for work as requested, with appropriate support, particularly to our Cambridge office.
.
If you like to join us please send your CV at rekrutacja@displaylink.com or click APLIKUJ below
English is our corporate language, so please carry on all correspondence in English.
We guarantee absolute confidentiality and protection of personal data. Personal data will only be used in the recruitment process and future work.
Please add to your CV:
"Potwierdzam prawdziwość przekazanych danych i wyrażam zgodę na przetwarzanie i administrowanie moimi danymi przekazanymi do DisplayLink (USA, UK, PL) do celów rekrutacji pracowników (zgodnie z ustawą o ochronie danych osobowych z dnia 29.08.97 Dz.U.133 Poz.883). Jednocześnie oświadczam, że zostałam/em poinformowana/y, że mam prawo dostępu do treści swoich danych, prawo ich poprawiania, prawo sprzeciwu wobec ich przetwarzania w wyżej opisanym celu oraz wobec przekazywania danych innym podmiotom, a także prawo zażądania zaprzestania przetwarzania moich danych osobowych ze względu na moją szczególną sytuację. Podanie danych jest dobrowolne. Jednocześnie wyrażam zgodę na podejmowanie czynności mających na celu weryfikacje prawdziwości przekazanych przeze mnie dokumentów i informacji w nich zawartych."