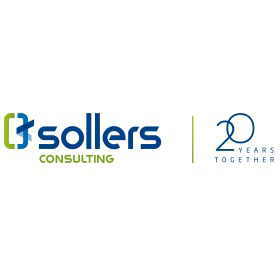 6 500‐
13 000 zł
gross / mth.
Valid for 19 days

until: 06 Feb 2021

contract of employment, B2B contract

specialist (Mid / Regular), senior specialist (Senior)
Technologies we use
Expected
Java

OOP

Gosu

Spring

Hibernate
Your responsibilities
Core insurance systems (Guidewire, TIA, INSIS) implementation, configuration, integration and customization of software according to client's needs

Under R&D team: creation, design and implementation of modern solutions used by our clients
Our requirements
Commercial experience in Java programming language (min. 1 year)

Very good understanding of OOP principles

Very good English (min. B2)

Good communication skills

Ability to travel

Understanding of software engineering
Optional
Software development best practices

Teamwork skills and experience

Understanding of design patterns

Speak French or German

Any of the following: Web services (REST/SOAP), Microservices, JMS knowledge, Spring or any similar handson experience
This is how we organize our work
This is how we work
in house
at the client's site
you focus on a single project at a time
you can change the project
you develop the code "from scratch"
you focus on product development
you focus on code maintenance
agile
scrum
kanban
Team members
backend developer
fullstack developer
architect
devOps
project manager
scrum master
business analyst
system analyst
This is how we work on a project
code quality measures

code review

design patterns

static code analysis

architect / technical leader support

Continuous Deployment

Continuous Integration

DevOps

documentation
issue tracking tools

technical debt management

functional tests

integration tests

performance tests

regression tests

test automation

testing environments

unit tests
Development opportunities we offer
conferences abroad

conferences in Poland

external training

industry-specific e-learning platforms
intracompany training

mentoring

soft skills training

substantive support from technological leaders
Benefits

private medical care

sharing the costs of foreign language classes

sharing the costs of professional training & courses

life insurance

remote work opportunities

flexible working time

computer available for private use

leisure zone

employee referral program
2
Homework/Phone interview
Sollers Consulting
Founded in 2000.
No of employees: 600 (total), 370 (Warsaw)
Locations: Warsaw, Lublin, Poznań, Cologne, Tokyo, Gdańsk (soon!)
Specialization: Business advisory and software implementation
Sectors: Insurance, Risk, Banking, Leasing
Projects worldwide: Poland, DACH (Germany, Austria, Switzerland), Japan, UK, USA, Canada, Brazil, and many more: https://sollers.eu/customer-and-partners/
Partnerships: Guidewire, TIA, FADATA, Moody's
Own products: RIFE (Responsive Integrable Front End)
Flat structure
Scroll to the company's profile