Please add to your documents: I hereby consent to Codelab Sp. z o.o. using my personal data sent in the recruitment process and I understand and agree that Codelab Sp. z o.o., with its registered office in Szczecin, Plac Brama Portowa 1, is the personal data administrator. I agree that these data will be processed for the current and future needs of the recruitment purposes and stored for three years in the internal system of Codelab Sp. z o.o. and that the provided data will not be shared with other recipients or transferred to a third country. I understand that at any time I may withdraw my consent to the processing of personal data, demand access to their content and rectification, deletion, limited processing, transfer and objection. I understand that I also have the right to bring a complaint to the supervisory body if I consider that the processing of personal data infringes the provisions of the General Data Protection Regulation of April 27, 2016. I understand that the transfer of data is voluntary, and it will not be processed in automatically, including in the form of profiling.* * Information provided in accordance with the requirements of article 13 (1 and 2) of the general regulation on the protection of personal data of April 27, 2016.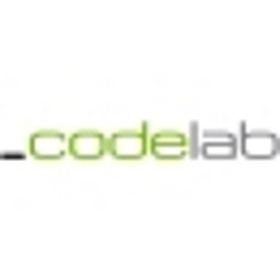 Java Software Developer with German
Codelab Sp. z o.o.O firmie
7 000‐
14 000 zł
gross / mth.

Rekrutacja zdalna
To wyróżnienie ofert oznacza, że cały proces rekrutacyjny jest prowadzony zdalnie.
Dowiedz się więcej

Ważna jeszcze 23 dni

do: 15 lis 2020

specialist (Mid / Regular)
Technologies we use
Expected
Java

Spring Boot

Spring

REST

Greman
Your responsibilities
creating applications from scratch and implementing new functionalities in existing ones

back-end development

keeping high standards of coding and assuring high quality of products

writing unit tests for your code

participating in technical meetings and workshops together with customer

influencing technologies used in the project
Our requirements
very good knowledge of Java confirmed with 2-5 years of professional experience

practical knowledge of frameworks: Spring Boot, Spring

experience with REST interfaces and REST API design

hands on experience with database design and usage (Oracle, PostgreSQL)

communicative German language skills

high customer orientation and teamwork skills

good English language skills
Optional
had experience with building and leading external teams

took part or was responsible for transferring project between sites

had knowledge about Identity Access Management domain
This is how we organize our work
This is how we work on a project
architect / technical leader support

issue tracking tools
What we offer
Private healthcare

Playroom

Personal growth

Team building events

Language training subsidies

Contracts for creative work

Investment fund

Occasional benefits

Relocation bonus
Multisport

Food subsidies

International projects

Budget for training

Flexible working hours

Work-Life balance

Stable employment

Competitive salary

Amazing atmosphere
Codelab Sp. z o.o.
We'd like you to join us.
Since you are here, we assume you are passionate about programming, fascinated with code, and possibly – maybe – you are a real coding craftsman. If you, from time to time, feel proud when writing the code… If you obsess over implement robust and optimal solutions… If you think code might be beautiful and ways to make it elegant are infinite…
And we are the Codelab.
So it looks like we fit each other, doesn't it? We are an IT and product development services provider focused on the innovations behind the connected world of tomorrow. We specialize in building cars, but we also helped to make the planes and helicopters fly. We create tiny embedded devices that surround you in modern buildings, shopping malls, factories, or even in public transport. We create huge web portals and beautifully designed mobile applications, but we're also in IoT area and we deploy automated contact centers of the future. As you can see, we do a whole bunch of things. You surely can find something for yourself.
Przewiń do profilu firmy