Ogłoszenie wygasło 5 dni temu

Junior Innovation Manager
Key responsibilities:
Leads dedicated NPD projects, manages assigned tasks and projects holding responsibility for success metrics
Holds full responsibility for completion dates and objectives of all projects/tasks assigned to him/her
Continuously looks for inspirations and inspires with new ideas for respective brands and across portfolio
Supports efforts to build long-term innovation platforms for respective brands and across portfolio
Supports respective Brand Teams assuring brand health of dedicated brand
Closely co-operates with respective functional representatives within the project Team to assure efficient project implementation
Cooperates with external suppliers and manages their work within determined timeline
Holds responsibility for budget allocated to the project / tasks he/she manages under supervision of respective Innovation Manager
Responsible for managing processes in tune with company strategy with particular reference to Policy on Commercial Communication
We are waiting for a person who has:
Passion for marketing
As least 3 years of experience in marketing
University Master's degree in Business, food technology, social science or similar
Proven project management skills
Ability to work effectively in a team
Able to commute and work few days a month from Poznań
Fluent English
Computer literacy – office, internet
Positive attitude and high motivation
We offer:
Interesting, challenging job in one of the biggest FMCG companies in Poland
Access to modern solutions and professional, dynamic working environment
Openness to your ideas and the ability to implement own solutions
Competitive salary and benefits
PRACUJ Z NAMI
I TWÓRZ MARKĘ MISTRZÓW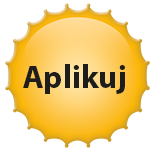 Kompania Piwowarska skupia trzy browary o wieloletniej historii: Tyskie Browary Książęce (rok założenia - 1629), Browar Dojlidy w Białymstoku (1768) i Lech Browary Wielkopolski w Poznaniu (1895). To w nich warzymy najchętniej wybierane przez Polaków piwa, między innymi: Żubra, Tyskie, Lecha, Dębowe, Redd'sa oraz kolekcję specjalności Książęcego. Sprawdzone receptury, naturalne składniki, nieskazitelna czystość w naszych browarach a przede wszystkim umiejętności doświadczonych piwowarów - to wszystko sprawia, że warzone przez nas piwa są cenione w Polsce i za granicą. Jako firma odpowiedzialna społecznie troszczymy się o ludzi i środowisko wokół nas. Realizując strategię "Postaw na piwo" promujemy odpowiedzialność i umiarkowanie w spożywaniu alkoholu, szkolimy sprzedawców, oszczędzamy wodę i energię, wspieramy rozwój naszych partnerów biznesowych i angażujemy się w wolontariat. Mamy zaszczyt być sponsorem wielu lokalnych klubów sportowych, wspierając dyscypliny takie, jak piłka nożna, piłka ręczna, hokej czy żużel.
Junior Innovation Manager
Key responsibilities:
Leads dedicated NPD projects, manages assigned tasks and projects holding responsibility for success metrics
Holds full responsibility for completion dates and objectives of all projects/tasks assigned to him/her
Continuously looks for inspirations and inspires with new ideas for respective brands and across portfolio
Supports efforts to build long-term innovation platforms for respective brands and across portfolio
Supports respective Brand Teams assuring brand health of dedicated brand
Closely co-operates with respective functional representatives within the project Team to assure efficient project implementation
Cooperates with external suppliers and manages their work within determined timeline
Holds responsibility for budget allocated to the project / tasks he/she manages under supervision of respective Innovation Manager
Responsible for managing processes in tune with company strategy with particular reference to Policy on Commercial Communication
We are waiting for a person who has:
Passion for marketing
As least 3 years of experience in marketing
University Master's degree in Business, food technology, social science or similar
Proven project management skills
Ability to work effectively in a team
Able to commute and work few days a month from Poznań
Fluent English
Computer literacy – office, internet
Positive attitude and high motivation
We offer:
Interesting, challenging job in one of the biggest FMCG companies in Poland
Access to modern solutions and professional, dynamic working environment
Openness to your ideas and the ability to implement own solutions
Competitive salary and benefits
Ogłoszenie archiwalne