Junior Project Manager
Inter Cars S.A.
więcej
Junior Project Manager
Warszawa, Cząstków Mazowiecki (pow. nowodworski), Zakroczym, mazowieckie

pokaż mapę

Kierownik

03.07.2018
Pracodawca ma prawo zakończyć rekrutację we wcześniejszym terminie.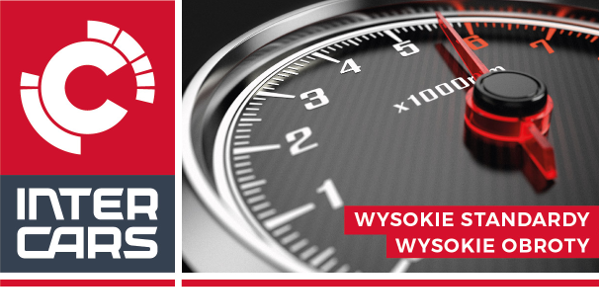 INTERNATIONAL PROJECT MANAGEMENT OFFICE
We are growing with our company. Now we are searching Junior Project Manager (Młodszy Menedżer Projektu)
As a company we know that the projects are the key to be a successful company in today"s world. We are not old fashioned corporate company. Our elastic approach, can do work atmosphere is building the environment where the people can bring their ideas to became something great. With the Time To Market approach we are giving unique values to our customers and bring something new to market.
If you are the person who want to learn, who want to be in future an internal project manager, to work with us for several years, to have standalone position and you want to work hard and bring success to your work path - join us.
Junior Project Manager
Miejsce pracy: Zakroczym
THE AIM OF YOUR WORK WILL BE:
As a Junior Project Manager, you will be responsible to give support to other Project Managers and business unit within our Project Management tools and processes
HOW DO WE IMAGINE THAT WE WILL ACHIEVE - WHAT DO YOU DO EVERY DAY?
Learn our Flexible Project Management Methodology & GTD approach

Learn our JIRA, O365 and other tools, almost the newest work efficiency tools we can get

Support with daily procedural tasks with invoicing, templates, JIRA administration, SPOT up-to date

Support Project Managers in coordinator role

Grow up to the Project Manager role by learning administration authority and delivering small, departments projects.
WHY YOU SHOULD WORK WITH US?
We offer a job in a large, international company leading in its industry on the Polish market and belonging to the strict world leaders, which annually can boast two-digit growth
We offer an employment on the basis of the employment contract
Competitive salary,
Opportunities for development - if you want to learn what we know, we also hope to learn from you,
Implementation and operational training,
We are not a corporation - for us the man, the atmosphere and the team are counted,
We love when someone has idea - and even more like when he/she has the desire and energy to implement it,
In the Business Support Unit we do what we like, so we have a lot of freedom and great satisfaction with the realization of commission, which allows us to shape the functioning of the whole organization.
Requirements:
Openness and a great desire to learn
High communication skills
The focus on teamwork and the satisfaction of continuous collaboration with different people in many different tasks
The ability to organize your own work and manage yourself over time
effectiveness, self-reactivity, be systematic
Driving license
Knowledge of English in writing and speaking at least level B1
Can do attitude
Welcome:
Projects successful implementation and/or projects methodology knowledge
Knowledge of JIRA and SharePoint environments

Administratorem danych osobowych jest Inter Cars S.A., ul. Powsińska 64, 02-903 Warszawa, tel. 801 80 20 20, [email protected] Administrator wyznaczył Inspektora Ochrony Danych, z którym można kontaktować się pod adresem [email protected]


Podanie danych jest dobrowolne i jest warunkiem wzięcia udziału w procesie rekrutacyjnym, a ich niepodanie uniemożliwi wzięcie w nim udziału. Dane będą przetwarzane w celu przeprowadzenia procesu rekrutacyjnego (podstawa prawna: przetwarzanie niezbędne do podjęcia działań na żądanie osoby, której dane dotyczą, przed zawarciem umowy). Dane będą przechowywane do czasu zakończenia procesu rekrutacyjnego.


Każdej osobie przysługuje prawo do żądania dostępu do swoich danych osobowych, ich sprostowania, usunięcia, ograniczenia przetwarzania oraz ich przenoszenia. Każdej osobie przysługuje prawo do wniesienia sprzeciwu wobec przetwarzania danych, wniesienia skargi do organu nadzorczego oraz cofnięcia zgody w dowolnym momencie bez wpływu na zgodność z prawem przetwarzania, którego dokonano na podstawie zgody przed jej cofnięciem.


Każdej osobie przysługuje prawo do wniesienia sprzeciwu wobec przetwarzania jej danych osobowych na podstawie prawnie uzasadnionego interesu administratora, a także sprzeciwu wobec przetwarzania jej danych osobowych na potrzeby marketingu.