Recruitment at FIS works primarily on a direct sourcing model; a relatively small portion of our hiring is through recruitment agencies. FIS does not accept resumes from recruitment agencies which are not on the preferred supplier list and is not responsible for any related fees for resumes submitted to job postings, our employees, or any other part of our company. FIS is committed to protecting the privacy and security of all personal information that we process in order to provide services to our clients. For specific information on how FIS protects personal information online, please see the FIS Online Privacy Notice.
Oferta z szybkim aplikowaniem
Na oferty z aktywnym "Aplikuj szybko" zaaplikujesz jednym kliknięciem. Korzystają one z danych używanych przez Ciebie przy ostatnim aplikowaniu. Jeśli jeszcze tego nie robiłaś/eś, nie przejmuj się. Za pierwszym razem trafisz na pełny formularz aplikowania.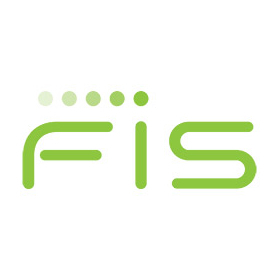 Junior Transition Manager (FIS University Program)
FIS Technology Services Poland Sp. z o.o.About the company
Warszawa

Warszawa, Masovian

Valid for 2 days

until: 09 May 2021

junior specialist (Junior)
About the project
Are you curious, motivated, and forward-thinking? At FIS, you'll have the opportunity to work on some of the most challenging and relevant issues in payments and financial services technology. Our talented people empower us, and we believe in being part of a team that is open, collaborative, entrepreneurial, passionate and above all, fun!
We are offering an exciting opportunity to join FIS as the Junior Transition Manager on the FIS University Program based in Warsaw. This two-year program is suited to entry level joiners who aspire to develop a successful career with a leading fintech company!
As a full-time FIS University Program participant, you will have the opportunity to participate in team projects, professional development seminars and work with a team that is invested in your growth, development, and success- including quarterly performance connects with your manager and bi-annual merit reviews.
The program has a start date in July 2021 with a dedicated "Learning Week" where you will:
• Learn the unique nature of our industry, products, and the markets in which we work
• Learn the structure of FIS and options for growth within the organization
• Hear from FIS leadership about their journey and participate in senior leader networking opportunities
• Build a network of peers from across the organization
Following the FIS University Program Learning week, you will continue your learning journey with your business unit and receive further functional training as you settle into your role.
Your responsibilities
Plan and coordinate of all aspects of projects from initiation through delivery

Develop, define, and execute project plans, project scope, activities, schedules, budgets and deliverables

Create project charters to identify project scope, critical success factors, risks, etc.

Manage the project work plan and holds the team and project resources accountable to variances in budget and hours.

Interact with sales, systems engineering, product development, and other members of cross-functional teams.

Oversee schedules and budgets to ensure goal attainment.

Ensure requirements for internal technology projects align to operational standards. Develops alternate requirements or document exceptions as appropriate.

Coordinate activities and tasks among project team members, other internal departments and client or vendor/subcontractor organizations as needed to meet project goals and ensure project completion is on schedule, within budget constraints and of the appropriate quality standards for the project scope

Manage project risks, issues/problems and activity progress to ensure project goals, e.g., deadline, scope and quality are achieved. Assists with problem resolution or risk mitigation as needed.

Delivers informational and decision-seeking presentations to technical and business groups in FIS and/or in client organizations

May work at client sites from time to time requiring some travel.

Other related duties assigned as needed.
Our requirements
Bachelor's degree in computer science, management information systems or business administration or the equivalent combination of education, training, or work experience.

Experience in leading software development projects and software development methodologies (SDLC, agile)

Extensive knowledge of project management standards, processes, procedures and guidelines and project lifecycle

Knowledge of the industry project management best practices, i.e., Project Management Body of Knowledge (PMBOK)

Knowledge of various types of IT project methodologies and life cycles

Knowledge of standards relevant to the software industry

Knowledge of financial services industry

Advanced skill in the use of project management software to manage projects, e.g.: MS Project, JIRA, SharePoint, Confluence

Demonstrated skill in managing project budgets and timelines

Excellent analysis, problem-solving, team, conflict management and time management skills

Excellent verbal and written communication skills in English

Ability to interact effectively with executive level clients

Ability to manage remote teams in various locations around the globe and different time zones
What we offer
Competitive salary and excellent benefits

Opportunity to engage with clients and gain a good degree of responsibility relatively quickly

The chance to work on some of the most challenging, relevant issues in financial services & technology

Structured onboarding program with networking opportunities
Quarterly progression and development reviews during your first two years on the program

Virtual learning curriculum to support your professional development

A supportive work environment built on collaboration, flexibility, and respect
FIS Technology Services Poland Sp. z o.o.
FIS is a global leader in banking and payments technology as well as consulting and outsourcing solutions. With a long history deeply rooted in the financial services sector, FIS serves more than 20,000 institutions in over 130 countries. Headquartered in Jacksonville, Fla., FIS employs more than 57,000 people worldwide and holds leadership positions in payment processing and banking solutions. Providing software, services and outsourcing of the technology that drives financial institutions, FIS is 361 on the Fortune 500 and is a member of Standard & Poor's 500® Index.
Scroll to the company's profile