Key Account Manager
Kabel-Technik-Polska Spółka z o.o.
więcej
Key Account Manager
Drawsko Pomorskie, Czaplinek, Białogard, zachodniopomorskie

Specjalista

02.09.2019

Ważna jeszcze 17 dni (do

02.10.2019)
Pracodawca ma prawo zakończyć rekrutację we wcześniejszym terminie.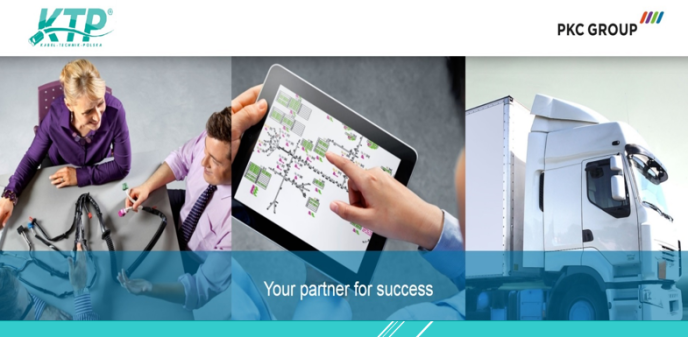 PKC Group is a trusted and acknowledged partner in global transportation industry, and a preferred supplier for leading global commercial vehicle and rolling stock brands. The company is a member of the Samvardhana Motherson Group, one of the 26 largest automotive suppliers worldwide. With our worldwide service and production network we are where our key customers need us. PKC Group facilities are located in Brazil, China, Estonia, Finland, Germany, Lithuania, Mexico, Poland, Russia, Serbia and USA.


Kabel-Technik-Polska, a PKC Group company with well-established position in market is operating in Poland since 1997, is searching for a smart and motivated individual to take on the role of:
KEY ACCOUNT MANAGER

Position working location: Czaplinek, Drawsko Pomorskie or Białogard, Poland
MAIN TASKS:
Independent acquisition of new customers;
Manages all issues between Company and the named customers in operative level;
Negotiates, follows up and manages customer agreements;
Builds a strong long term, strategic relationship with customer: Creates, maintains and informs about the customer profile;
Responsible over the dedicated and new customers;
Analysing profitability and other commercial issues in order to implement appropriate sales actions;
Account related project planning and budgeting responsibility;
Utilises customer satisfaction survey results; improves the process;
Prepares marketing and sales plans and budgets and defines the customer strategy together with the Sales Director and other Account Managers;
Coordinates & cooperates with Account Managers in other Business Areas for named customer sales cases and for sharing best practices;
Participation in Business Unit management meetings;
Participation in sales and account management activities;
Follow-up and analysis of index railway;
Follow-up KPI's;
Develop the sales and quotation process.
REQUIREMENTS:
Suitable technical or business education;
3-5 years experience in the field of sales or project management, preferable in the Railway or Transportation Industry;
Fluent written and spoken English - other language skills are advantage German/ French/ Russian;
Excellent co-operation and negotiation skills;
Customer orientation;
Good team work skills, ability to take role of team leader;
Ability to handle stress and solve problems;
Ability to frequent business travel.
Osoby zainteresowane prosimy o przesłanie CV za pomocą przycisku:

Prosimy o umieszczenie w CV klauzuli zgody na przetwarzanie przez nas danych osobowych w procesie rekrutacji. "Wyrażam zgodę na przetwarzanie moich danych osobowych zawartych w dostarczonych przeze mnie dokumentach aplikacyjnych przez Kabel-Technik-Polska Spółka z o. o., ul. Pławieńska 5, 78-550 Czaplinek, w celu realizacji procesu rekrutacji."Jeżeli chcesz abyśmy rozpatrywali Twoją kandydaturę także w przyszłych rekrutacjach, prosimy o wyrażenie zgody w tym zakresie, poprzez umieszczenie dodatkowego oświadczenia np. o poniższej treści: "Wyrażam również zgodę na przetwarzanie moich danych osobowych zawartych w dostarczonych przeze mnie dokumentach aplikacyjnych przez Kabel-Technik-Polska Spółka z o. o., ul. Pławieńska 5, 78-550 Czaplinek, w celu realizacji przyszłych procesów rekrutacyjnych."