Kierownik Centrum Handlowego
PropertyTalents
więcej
Kierownik Centrum Handlowego
mazowieckie

Kierownik

2019-08-02

Ważna jeszcze 6 dni (do

2019-09-01)
Pracodawca ma prawo zakończyć rekrutację we wcześniejszym terminie.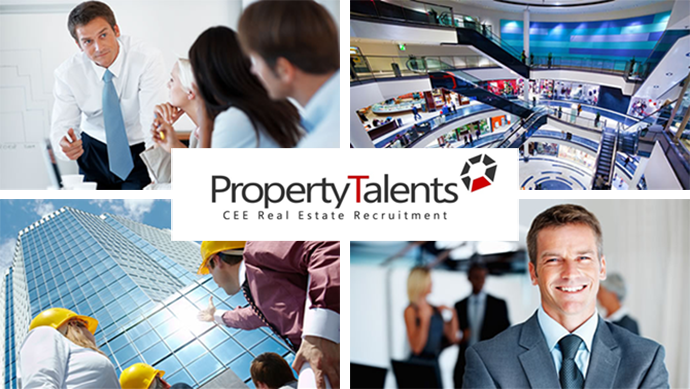 PropertyTalents
jest firmą specjalizującą się w przeprowadzaniu projektów rekrutacyjnych na rynku nieruchomości. Wśród naszych Klientów znajdują się deweloperzy, inwestorzy, międzynarodowe agencje nieruchomościowe, fundusze inwestycyjne, firmy retailowe oraz firmy z sektora FM.
Dla naszego klienta, międzynarodowej firmy zarządzającej nieruchomościami komercyjnymi, poszukujemy osoby na stanowisko:
Kierownik Centrum Handlowego
nr ref.: PL/1908/KCHT

Opis obowiązków:
Kompleksowe zarządzanie Galerią Handlową (do 10k GLA)
Przygotowywanie i opiniowanie umów związanych z funkcjonowaniem obiektu.
Negocjowanie warunków z partnerami handlowymi.
Planowanie i optymalizacja wszelkich kosztów związanych z działalnością centrum oraz kontrola realizacji budżetów.
Przygotowywanie budżetów oraz biznes planów dla powierzonego obiektu (NOI, OPEX i CAPEX).
Ścisła współpraca z Managerem Technicznym w zakresie planowania potrzeb remontowych Galerii i utrzymania technicznego.
Wymagania:
Minimum 3 lata doświadczenia na podobnym stanowisku,
Dobrze rozwinięte zdolności komunikacyjne i negocjacyjne,
Znajomość programów Excel i power-point,
Mile widziane referencje od poprzednich pracodawców.
Oferujemy:
stabilne zatrudnienie
ciekawą pracę w dynamicznym środowisku o wysokich standardach korporacyjnych
atrakcyjne wynagrodzenie
benefity (Multisport, opieka medyczna itp.)
Zgoda na przetwarzanie danych:
By clicking the "Apply", "Apply now" button or otherwise by sending an application form to PropertyTalents, you agree to the processing by the Data Controller of your personal data contained in the recruitment application in order to carry out the recruitment for the position indicated in the advertisement as well as future recruitment processes relevant to your background.
INFORMATION FROM THE EMPLOYER/DATA CONTROLLER
If you want your CV to be used in other recruitments conducted by this Employer or Recruitment Company, please additionally include the following consent in your CV: "I agree to the processing of personal data included in my application form for future recruitments by PropertyTalents."
At any time, you may withdraw your consent by contacting employer / recruitment company at [email protected] .
Your personal data specified in the Labour Code or in other specific acts (as required by the advertisement) are processed on the basis of legal regulations and their submission is necessary to take part in the recruitment process. We process other personal data (e.g. your image) on the basis of your voluntary consent, which you have given us when sending us your application and their inclusion shall not affect eligibility for the recruitment process.
We may also process your personal data included in your application to determine, pursue, or defend against a claim if the claim relates to our recruitment process. For this purpose, we will process your personal information in accordance with our legitimate interest to determine, pursue, or defend against claims in legal proceedings before the courts or government authorities.
You have the right to access your data, including obtaining copies of them, correcting them, demanding their deletion, limiting their processing, objecting to the processing and transferring the given data (for the processing of which you have consented) to another data controller. You also have the right to lodge a complaint with the General Inspector for the Personal Data Protection (in the future: the President of the Office for the Protection of Personal Data). Withdrawal of consent shall not affect the lawfulness of processing carried out on the basis of the consent prior to the withdrawal.
We process your personal data in order to conduct recruitment for the position indicated in the advertisement as well as future recruitment processes for positions relevant to your experience. In addition, we may retain your personal information for the purpose of establishing, pursuing, or defending against a claim related to the recruitment process.
We will pass on your personal data and/or full profile to our Clients, based on your interest to be submitted to our Client (note: we are not submitting your profile to our Clients without your consent).
We do not transfer your personal data outside the European Economic Area without your explicit consent.
Please include the following statement in your application: "I hereby consent to processing by the advertiser of my personal data, included in my application documents, for the purposes to implement the recruitment process according to the act of 29 August 1997 on personal data protection (consolidated text: Journal of Laws of 2016, pos. 922). I also consent to processing of my personal data by the advertiser for the purposes of any future recruitment processes."