Kierownik magazynu
Trenkwalder
więcej
Kierownik magazynu
Grodzisk Mazowiecki, mazowieckie

Kierownik

2018-10-29
Pracodawca ma prawo zakończyć rekrutację we wcześniejszym terminie.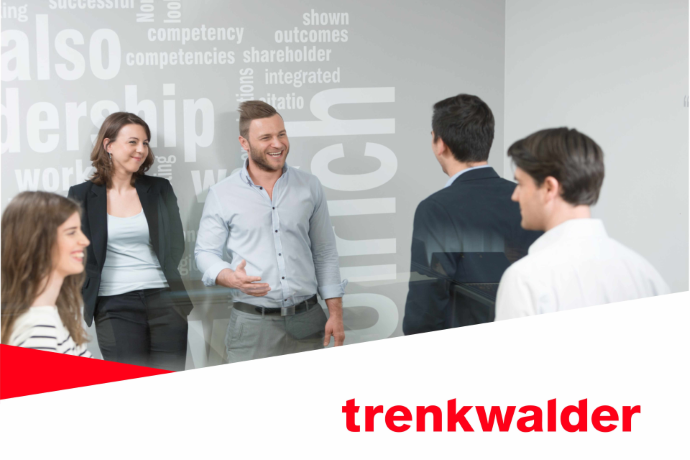 Trenkwalder jest jednym z liderów w branży HR w Polsce, specjalizując się w rekrutacjach stałych, tymczasowych, outsourcingu i doradztwie personalnym. Trenkwalder należy do Grupy Trenkwalder International AG, która od ponad 30 lat świadczy usługi HR w 17 krajach Europy, wspierając Kandydatów i firmy w realizacji ich celów zawodowych i biznesowych.
Aktualnie dla naszego Klienta - międzynarodowej firmy produkcyjnej, która otwiera swoją fabrykę w Grodzisku Mazowieckim, szukamy kandydatów na stanowisko:
Kierownik magazynu
Miejsce pracy: Grodzisk Mazowiecki
MAG/GRO/1018

Responsibilities:
Playing a key role in the proper care and maintenance of the stock, including ordering, receiving, and managing inventory.
supervising the warehouse clerks, forklift operators, and laborers,
verifying the documents related to shipments,
ensuring on-time delivery and receiving of materials,
overseeing inventory exercises,
organizing your and your employees' work in accordance with OSH and fire safety regulations as well as the principles of work ergonomics,
planning and controlling of warehouse inventory,
introducing improvements in the storage system,
accepting goods to the warehouse,
qualitative and quantitative reception of the received goods,
completing the goods and sending them,
using the applicable warehouse documentation, instructions and standards,
accepting and processing complaints,
maintenance of equipment and storage devices,
packaging management,
cooperation with clients and suppliers,
control of the work of subordinate employees,continuous monitoring of warehouse inventory.
Requirements:
3 - 4 years in related field,
cultural awareness / valuing diversity, teamwork and cooperation, results orientation, accountability, customer focus,
knowledge of English to the extent enabling effective communication,
familiarity with standard concepts and best practices in a stockroom or warehouse environment,
analytical mind with ability to make accurate mathematical computations,
excellent written and verbal communication skills,
competencies in data entry, analysis, and management,keen attention to detail and ability to effectively manage time,
ability to safely and legally operate a forklift,
skills to operate common office equipment,minimum of a high school diploma or equivalent.
The company offer:
stable employment based on a contract od employment in the international company,
opportunity to professional development,
rich social package benefits,
good atmosphere and a team working well together,
place of employment: Grodzisk Mazowiecki.