Knowledge Management Support Specialist
Philips
więcej
Knowledge Management Support Specialist
Łódź, łódzkie

Specjalista

30.04.2019
Pracodawca ma prawo zakończyć rekrutację we wcześniejszym terminie.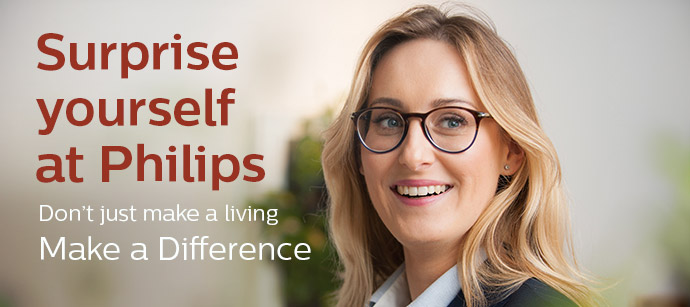 Knowledge Management Support Specialist
Location: Lodz
312789

Job Description
As a Knowledge Management Support Specialist you are a part of our Global Competence Center in Łódź, where we centralize our transactional processes. We bring together supporting roles within HR, Finance, Procurement, Customer Service, Supply Chain and other, enabling you to have a career in an international, cross functional environment. Your future colleagues speak 25+ languages and represent 15+ different nationalities, supporting our operations in 50 countries on a daily basis.
You are a part of GBS Knoledge Management Support team, who validates as-is transition documents and routes these to the standard GBS KM platform. They verify the process documentation compliance, maintain documentation repository, check the status within the teams globally and prepare the reporting inputs and templates.
As a Knowledge Management Support Specialist you will report to the local GBS KM Process Lead.
Your responsibilities:
Assessment of currently available work instructions and other process documentation; needs to be compiled by function, by role, by location, by process, by tool

Storage of all as-is documentation; needs to be stored on one platform

Clean up documentation, analyze compiled documentation for duplication, overlapping and outdated content

User support and logging solutions and recommendations within the repository

Initiate & run small improvement projects
To succeed in this role, you should have the following skills and experience:
Graduate with Bachelor degree
Fluent knowledge of English language (both orally and in writing)
Good knowledge of Microsoft Office applications
Detail oriented
Well-developed analytical skills
Focus on customer
Stakeholder management
Personal integrity when handling confidential information
Ability to work in a changing environment to meet demanding deadlines and timescales
Excellent teamwork skills and ability to work independently
Effective listening and highly developed interpersonal skills
Adaptability / Flexibility
In return, we offer you
The unique combination of a critical and challenging role and a creative and empowering office environment. You will be actively encouraged to make improvements, establish best in class service and have a direct impact on the success of Philips on a daily basis.
Annual bonus based on performance achieved

Private medical care with option to extend it to family members
Benefit System cards
Discount for Philips' products
Promotion of healthy lifestyle in the office (fruits twice / week in the office, gym, massage chairs, various events)

Philips Information clause
The processing of your personal data will take place in order to execute the recruitment process on the basis of the applicable law provisions, the legal basis for processing is Art. 6 (1) (c) of the General Data Protection Regulation of 27 April 2016 (hereinafter: "GDPR"). As part of this aim, the data can be used in the profiling process to direct job offers to candidates on qualifications relevant to the job position (Art. 6 (1) (f) of the GDPR). Data processing in a broader scope than it result from regulations of the Labor Code and for the purposes of future recruitment will take place on the basis of the consent expressed in the recruitment form (Art. 6 (1) (a) of the GDPR).
Please be advised that the controller of your personal data is Philips Polska sp. z o.o. with its registered office in Warsaw, Al. Jerozolimskie 195B (02-222 Warsaw) hereinafter referred to as the "Controller" or "Company".
Data Protection Officer (DPO)
The Controller has appointed a Data Protection Officer (DPO) with which you can contact with the following e-mail address: [email protected] in all matters regarding your personal data.
The period of data storage
Your personal data will be stored for a period of 6 months from the date of submitting the application or 1 year from the date of submitting the application with the consent to use it in future recruitment. Personal data will not be processed after your consent has been withdrawn or opposition has been filed, if such permission is granted.
Recipients of data
The recipient of personal data provided by you may be third parties supporting the Company in the recruitment process (consultancy in the field of recruitment, IT support), while these entities process data only in accordance with the Company's recommendations.
The rights of the data subject
You have the right to access your personal data, demand their rectification, removal, objection, limitation of processing, transfer of data to another controller and submission of a complaint to the President of the Office for Personal Data Protection if you consider that the processing of your personal data violates the law.
Providing by you your personal data collected by us on the basis of applicable provisions is voluntary, but necessary to execute the recruitment process. The consequence of not providing personal data will be the inability to participate in the recruitment process.
The consent expressed may be withdrawn at any time. Its withdrawal will not affect the lawfulness of processing your personal data prior to its withdrawal. You can object to profiling at any time. The statement of withdrawal of consent and objection should be sent to the e-mail address: privacy[email protected].
Pełną informację odnośnie przetwarzania Twoich danych osobowych znajdziesz tutaj.