Lease Auditor
Jones Lang LaSalle Sp. z o.o.
więcej
Lease Auditor
warmińsko-mazurskie

Specjalista

Praca zdalna

Pełny etat

2019-08-14
Pracodawca ma prawo zakończyć rekrutację we wcześniejszym terminie.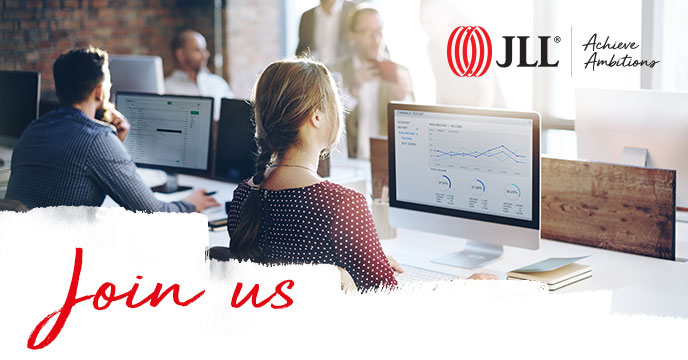 JLL, a Fortune 500 company, is a leading professional services firm that specializes in commercial real estate. We have nearly 300 corporate offices, operations in over 80 countries and a global workforce of
over
80,000. We operate locally, regionally and globally – and it's up to you which scale fits your professional plans best. With us, you'll be able to participate in innovative projects and leave a lasting impact with your work. Achieve your ambitions while contributing to JLL success. We are waiting for you!
Please check what we offer and apply for the role of:
This is possibility to earn extra remuneration (civil contract) for experienced audit or compliance professionals.

Responsibilities:
Requirements:
Performing lease audits: in depth analysis of lease related corporate client business specifics
Finding savings (overcharges) for JLL's clients by depth review of lease contracts, landlord invoices, service charge budgets & reconciliation statements and related financial documents
Preparing simple reports showing audit findings & recommendations
Liaise with landlords to clarify queries, negotiate recoveries
Build and maintain good relationships with clients and landlords.
Experience in audit, costs analysis, internal compliance or contract review is a must
Fluent English and at least 1 other major Western European language: German, French, Spanish, Italian, Dutch, Swedish. Fluency in writing, in speaking must be only able to communicate clearly
Extreme attention to details and ability to independently conclude within reasonable time frame
Questioning mind with ability to think clearly and precisely
Very good written & oral communication skills
Good working knowledge of Excel

WE OFFER:

You'll join an entrepreneurial, inclusive culture. One where we succeed together – across the desk and around the globe. Where like-minded people work naturally together to achieve great things.

Our Total Rewards program reflects our commitment to helping you achieve your ambitions in career, recognition, wellbeing, benefits and pay.

Join us to develop your strengths and enjoy a fulfilling career full of varied experiences. Keep those ambitions in sights and imagine where JLL can take you...

Please note we will contact selected candidates only. Please include the following clause in your application: " Wyrażam zgodę na przetwarzanie moich danych osobowych dla potrzeb niezbędnych do realizacji procesu tej oraz przyszłych rekrutacji (zgodnie z ustawą z dnia 10 maja 2018 roku o ochronie danych osobowych (Dz. Ustaw z 2018, poz. 1000) oraz zgodnie z Rozporządzeniem Parlamentu Europejskiego i Rady (UE) 2016/679 z dnia 27 kwietnia 2016 r. w sprawie ochrony osób fizycznych w związku z przetwarzaniem danych osobowych i w sprawie swobodnego przepływu takich danych oraz uchylenia dyrektywy 95/46/WE (RODO))."