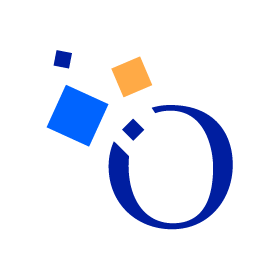 Low-code Engineer (Mendix)
6 000‐
9 000 zł
gross / mth.
Valid for 3 days

until: 14 May 2021

specialist (Mid / Regular)
Technologies we use
Optional
Mendix

OutSystems

Appian

Kodi

Microsoft PowerApps

CSS

JavaScript

XPath

Low-code
About the project
We are a team of software management experts who are experienced in accelerating business growth. Whether it will be maintaining client software's high quality or introducing new innovative features to already existing products – our software development support team can handle it all.
Low-code is a powerful approach that enables developers to design and develop software quickly and with minimal hand-coding, allowing greater focus on user requirements, quality, and innovation. It has revolutionized the way we are developing modern applications.
We are looking for people with different experience levels, not only software developers. If you would like to gain experience with a low-code platforms like Mendix, Microsoft PowerApps, OutSystems, we are happy to look into your CV. Experience with any low-code platform is an advantage, but we also help to learn it on-board if necessary.
Your responsibilities
Exploring different technology set-ups as well as new and innovative ways of working.

Managing new versions and functionalities of applications for our clients.

Overseeing Production Environment to assure Business Continuity and driving Continuous Improvement initiatives to keep up with the latest technologies, best practices, and trends in the market.

Contributing to Client's success in different delivery models: tailored support and maintenance services, dev-ops.

Visual programming with low-code tools (modelling application logic like building a flow chart rather than coding).

Translating customer requirements into web / mobile applications.

Designing data models (comparable to UML / ER diagrams).

Developing user-friendly applications with modern styling.

Constructing interfaces and integrations such as web services, REST, ODATA, etc.
Our requirements
Passion for technology, strong problem-solving and analytical skills.

Technical background (professional experience).

Good verbal and written English language enabling successful and effective communication.

Programming skills (any language).

Experience with SQL and relational databases.

Customer orientation and ability to find win-win solutions.

Team player with strong interpersonal skills.

Knowledge of model-driven software development.

Sense of ownership.

Pragmatic approach, pro-active and can-do attitude.
Optional
Ability to travel.

Being familiar with low-code tools (like Mendix, OutSystems, Appian, Kodi, or Microsoft PowerApps).

Knowledge of CSS, JavaScript, or XPath.
This is how we organize our work
This is how we work
in house
at the client's site
you focus on a single project at a time
you can change the project
you have influence on the choice of tools and technologies
you have influence on the technological solutions applied
you focus on product development
you focus on code maintenance
agile
Development opportunities we offer
assistance in preparation to public speeches

conferences in Poland

development budget

external training

industry-specific e-learning platforms

intracompany training
mentoring

soft skills training

substantive support from technological leaders

support of IT events

technical knowledge exchange within the company

time for development of your ideas
What we offer
You are more than a support engineer, as you maintain client software's high quality or introduce new innovative features to already existing products.

We offer an inspiring working environment – you will cooperate with experts in various fields.

We realise a big variety of projects: Mobile, Web, Internet of Things, Business Intelligence. Ranging in size from small plugins to complex systems.

You will see the result of your work quickly. Sometimes it is a matter of minutes!
You will have 8 days yearly for self-development, training, and conferences.

All our engineers are Mendix or OutSystems certified. You will get a chance to get one too!

It's not only about low-code platforms. We deal with Java Script, ReactJS, CSS, HTML, SQL, C#, Java, Azure, AWS, and other technologies as well.

Knowledge sharing is in our DNA! We invest in our people through the support of several active communities (Low-code, AWS, Azure, .NET, Java, Frontend etc.), online courses, workshops, and conferences (e.g. Mendix World) to keep their expert knowledge up to date.
Benefits

'Great Place to Work' Certificate

Working remotely or at the Wrocław/Gdańsk office

Contract for an indefinite period from day one

Private medical care for you, your partner and kids

Private investment fund

Life and travel insurance

Multisport card that can be exchanged for Cafeteria System

Development within working hours (8 days/year)

Over 70 internal technical training and soft skill workshops

English or German classes during working hours

Certifications

Pluralsight package

33 days of sick-leave with 100% of salary paid

Relocation bonus (6000 PLN)

Bonus for recommending (2000/8000 PLN)
2
HR & Technical Interview (one session)