Klikając w przycisk "Aplikuj", "Aplikuj teraz" lub w inny sposób wysyłając zgłoszenie rekrutacyjne do Bold Brand Commerce sp. z o.o (Pracodawca, administrator danych), zgadzasz się na przetwarzanie przez Pracodawcę Twoich danych osobowych zawartych w zgłoszeniu rekrutacyjnym w celu prowadzenia rekrutacji na stanowisko wskazane w ogłoszeniu.
Pełną informację odnośnie przetwarzania Twoich danych osobowych znajdziesz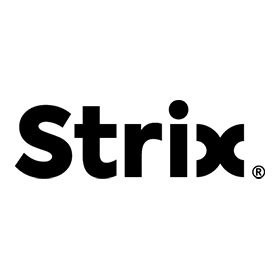 Magento Backend Developer - Senior Level
15 000‐
20 000 zł
net (+ VAT) / mth.
Rzeszów

Rzeszów, Subcarpathia

Ważna jeszcze 17 dni

do: 14 paź 2020
Technologies we use
Expected
Magento2

PHP7

MySQL

Git

Rest API

Redis

Varnish

NewRelic
About the project
We're looking for developers who are passionate about building world-class e-commerce systems with Magento. As a Magento Developer at Strix, you will have the chance to make a real impact on creating innovative functionalities for our customers. As a member of the team, you won't just code — you will participate in every step of the project development process with a group of talented Magento professionals.
About our projects:
If you're open-minded & like ambitious projects, we have a lot in common! As an official partner of Magento we implement e-commerce solutions for the biggest brands, e.g.:
- the first world's version of Magento Commerce 2.3 with MSI for jewellery brand
- first headless in home & improvement industry in Poland
- microservices architecture for international project for fashion brand
- marketplace for a large institution from Central Asia
Your responsibilities
Developing challenging e-commerce systems based on Magento 2.

Programming high-level e-commerce features & dealing with bugs.

Supporting & collaborate with team members - developers, product managers & UX designers.

Focusing on finding unusual solutions & advocate for Magento best practices.

Preparation of technical documentation - we believe that is important!
Our requirements
3 years of commercial experience driving projects on Magento 2

5 years of experience scripting & coding in PHP (min 2 years of PHP7)

4 years of experience working with MySQL

Background knowledge of working with GIT

Expertise in web services and integrations using Rest API

Knowledge of design models

Deep knowledge of PSR standards

Analytical & problem-solving mind

Good teamwork collaboration abilities & proactive attitude

Redis/Varnish/NewRelic

xdebug

Web Application Performance
Optional
BitBucket, Jira, Confluence

Experience in remote working
This is how we organize our work
This is how we work
at the client's site
you focus on a single project at a time
agile
kanban
Team members
backend developer
frontend developer
technical leader
architect
devOps
automated test programmer
manual tester
UX designer
This is how we work on a project
Clean Code

code quality measures

code review

design patterns

static code analysis

Continuous Integration

DevOps

SysOps
documentation

issue tracking tools

functional tests

integration tests

regression tests

test automation

unit tests
Development opportunities we offer
conferences abroad

conferences in Poland

development budget
soft skills training

support of IT events

time for development of your ideas
What we offer
Thursday online breakfasts - we met every week to talk about company updates, welcome new employees, celebrate finished projects & chit-chat.

Integration parties - we're social butterflies and love to integrate by organizing family picnics, carnival parties, and integration trip.

Co-financing for private health care.
Flexible working hours - really! If you sometimes have to leave work early to do important things or go to the doctor - no problem.

Individual training budget per employee.
Benefits

private medical care

remote work opportunities

flexible working time

integration events
3
Interview with future superior
4
Feedback, decision, and offer!
STRIX
Why Strix?
We're a people-first company. Thanks to unique work culture, we have created a space that not only attracts great employees but is also a forge of real talents. Check how cool we are: bit.ly/StrixCulture.
We've great experts on the team. It is not only our opinion, the Clutch.co named us the best company in the category "Top Developers in Poland 2020": bit.ly/TopDev2020.
Because it's the best place to grow! Knowledge & wisdom are our main values - that's exactly why our company name comes from the owl species. We take our employees' ideas seriously and give Strixers space for self-development - training, conferences, internal meetups, or courses.
Przewiń do profilu firmy