Management Reporting Analyst (Tableau / Data Warehouse - SQL)
IAG GBS POLAND Sp. z o.o.
więcej
Management Reporting Analyst (Tableau / Data Warehouse - SQL)
Kraków, małopolskie

Specjalista

06.02.2017
Pracodawca ma prawo zakończyć rekrutację we wcześniejszym terminie.

Management Reporting Analyst
(Tableau / Data Warehouse - SQL)
Location: Kraków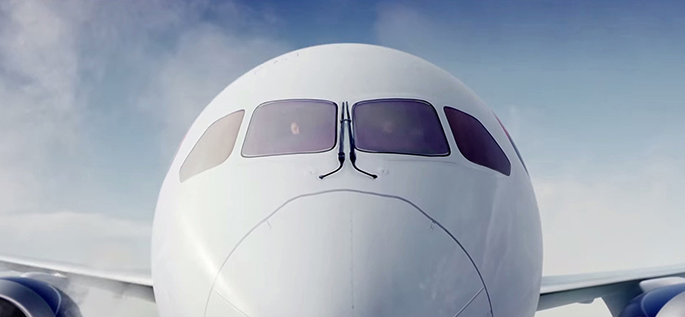 International Airlines Group is one of the world's largest airline groups with 459 aircraft flying to 248 destinations and carrying 77.3 million passengers each year. It is the third largest group in Europe and the sixth largest in the world, based on revenue. Formed in January 2011, IAG is the parent company of British Airways, Iberia and Vueling. It is a Spanish registered company with shares traded on the London Stock Exchange and Spanish Stock Exchanges. The corporate head office for IAG is in London, UK.

IAG Global Business Services (IAG GBS) is a brand new venture for International Airlines Group and its goal is to generate value for IAG through the creation of a new culture, modern working practices and delivering services better than market standards to its Operating Companies (eg BA, Iberia). We are bringing these services together into a central location to allow us to share best practice, generate efficiencies and create common group wide processes. We will partner with the business to ensure we offer services that meet their needs and requirements.

WORKING TOGETHER, WE ACHIEVE.
In International Airlines Group, every day is different. We are strong group of ultra-efficient airline companies that outpace the competitors and deliver results that amaze the market. Data Quality Team is a part of a wider Financial Planning and Analysts department. Results of our work allow Operating Companies such as Aer Lingus, Iberia, British Airways, Vueling to use well-structured data and management information when making key business decisions. We make sure that information used by Senior Finance staff is precise and presented in a meaningful way. Our International Airlines Group Global Business Services in Krakow is growing in terms of the team size and accountability.
There are multiple data management jobs available on the market. Majority of them focused on existing reporting structures with a limited exposure to change and development.
What we offer is different.
You will join a small yet motivated team of data management professionals focused on delivering MR dashboards platform for airline industry super-brands. You will work with the project team on translating business requirements into dynamic and static reports covering financial and business performance data – such as corporate performance, interactive dashboards used by Group companies Chief Financial Officers.
As a Group, we use a variety of platforms and databases. If you will focus on the Data Warehousing (DWH) aspect of the project, we expect you to enable the dashboard developer to pull meaningful data from these systems. You will use your practical knowledge of SQL and DWH to build functional data connections and data-flows. This is one of the most challenging part of the project. Your contribution will allow us to move the needle!
Regardless of the specialism you will support other team members and reports users' community in terms of their understanding and skills. We want them to use the available tools in the most efficient way and your work will allow this to happen.

If you feel you are ready for a challenging job, where extraordinary drive for results and eagerness to develop your skills are required, do your best to join us. You need to be fluent in English. If you do speak Spanish, it's even better. We are looking for candidates with different levels of seniority. For the Tableau (data visualization tool) focused roles we are open to applications from junior data management professionals eager to learn how to use the tool.
If you are interested in SQL / Data Warehouse jobs our expectations are higher. You need to have strong SQL skills and good understanding of Data Warehousing / Data Architecture Principles.
You will join a motivated team engaged in a challenging project. Working together we can make it an outstanding success.