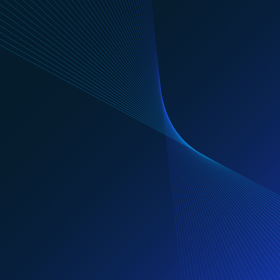 Manager - People Operations & Transformation
McKinsey EMEA Shared Services Sp. z o.o.About the company
Valid for 14 days

until: 22 May 2021
Your responsibilities
You will join one of our McKinsey Global Services offices in Poznan or Tampa and will be part of People Operations, an integrated organization within McKinsey responsible for core support operations across Professional Development, Recruiting, HR and External Workers. You will be working closely with People Operations leadership, transformation leadership, functional leadership (HR, Recruiting, PD) leadership and key stakeholders. You will report into the People Operations Director.
You will develop the operating and execution plan each year with the Global Director of People Operations and leadership team, and orchestrate and prioritize team initiatives. One of your responsibilities will be to keep the People Operations leadership team organized (e.g. organizing the meetings, in person working sessions or Zoom sessions, follow up actions/accountability model, building repeatable and scalable materials, respond to inbound questions from teams). Your task will also be to define gold standard service levels across process areas and develop team to ensure delivery of world class service and lead Service Now for the global team driving our reporting, dashboards and adjusting feeds into Operating Model. You will develop and track SLAs and ensure compliance with local market regulatory requirements as well as efficiency metrics.
Your responsibilities will involve leading refinement and management of workforce planning and deployment model for People Operations globally, tracking and managing effectiveness and efficiencies metrics, as well as, managing workforce planning and supporting recruiting efforts when needed.
You will execute operational "Brilliant Basics" of managing and maintaining team rosters, org charts, knowledge documents, hub wide policies, playbooks, service catalogue, functional fact packs and structuring of team box files. Your tasks will be to increase our team's engagement in continuous improvement activities using Lean and/or Agile methodologies to improve productivity, stabilize operations and reduce waste and set the foundation and structuring of a dedicated Continuous Improvement team in People Operations.
As you refine and finalize the Talent Architecture model for the global team you will work with Talent Management and HR as appropriate and as needed to build and foster a strong development program across the different SME areas of People Operations to develop strong future leaders for HR and work globally across geographies with a focus on professional development or upskilling, where necessary.
In partnership with the global Transformation leader and People Operations leadership, you will help to develop and drive the transformation strategy and implementation, including roadmap and priorities, collaborating with stakeholders, identify connections across process areas and foster innovation and feed into global process areas.
Your responsibilities will be to develop high quality deliverables including prep for key global meetings or stakeholder updates that are repeatable and trackable across time and collaborate on special projects, organizational health and key communications campaigns including the sharing of best practices across the global and regional Hubs, as needed.
Our requirements
University degree, preferably Master's degree

8-10+ years of experience

Experience in global operations and transformation

Experience leading global teams, project teams

Experience in HR a plus

Knowledge of people systems

Strong people leadership and change management skills

Exceptional interpersonal and communication skills

Ability to serve as thought partner and influencer
Benefits

sharing the costs of sports activities

private medical care

sharing the costs of foreign language classes

sharing the costs of professional training & courses

life insurance

fruits

integration events

dental care

corporate sports team

corporate library

no dress code

video games at work

coffee / tea

parking space for employees

leisure zone

extra social benefits

meal passes

sharing the costs of tickets to the movies, theater

christmas gifts

birthday celebration

employee referral program

charity initiatives

annual bonus
4
Interviews with Team Leaders
McKinsey EMEA Shared Services Sp. z o.o.
McKinsey & Company is the world's leading management consulting company with over 90 years of experience in helping clients. Over 30,000 people in 65 countries help the world's largest companies, governments and public institutions to significantly and permanently improve their performance.
McKinsey Global Services in Poznań cooperates with McKinsey offices around the world, offering development in many different areas, such as: assistant support, business operations administration, finance and reporting, HR, data research and analysis, and visual communication.
We are a constantly developing team of over 1,000 professionals who value the opportunity to take on new challenges. In addition to teamwork, which lies at the core of our work as a Center, we also value each colleague's individual contributions to the team.
Scroll to the company's profile