Manufacturing Trainee Program – Technological
Kompania Piwowarska
więcej
Manufacturing Trainee Program – Technological
Białystok, podlaskie

Praktykant/Stażysta

20.04.2018
Pracodawca ma prawo zakończyć rekrutację we wcześniejszym terminie.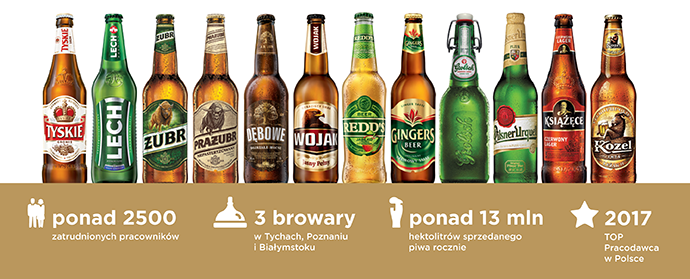 MANUFACTURING TRAINEE PROGRAM – TECHNOLOGICAL


Location: Białystok




Program highlights / principles:
The 18 months Manufacturing Trainee Program provides an intensive grounding in essential technologic, business and interpersonal knowledge and skills
The program centres around technological disciplines
The program will consist of several stages - the general introduction, the introduction in the production area, the implementation of projects and their evaluation
For a few months you will be a member of the team in different areas: production, brewing, bottling technology and quality to get to know the full scope of the operative part of the organization and exchange of knowledge between the breweries
You will be equipped with the competences and behaviours required for the future professional roles
To support your individual development each part of the program will be supported by individual mentoring and feedback
We invite you to participate in Manufacturing Trainee Program If you :
Are the final year student (Master's Degree) or you are graduated in Engineering (technological background: biotechnology, food science and technology, chemistry, chemical and process engineering, chemical technology and related) with no more than 2 years of experience,
Speak and write English (B2/C1)
Have strong interpersonal skills and a talent for leadership
Have a large capacity to adapt quickly
Are looking for new challenges
Are flexible, mobile and focus on development
We offer:
Interesting, challenging Manufacturing Trainee Program in one of the biggest FMCG companies in Poland
An attractive remuneration package, company benefits
Access to modern solutions and professional, dynamic working environment
Openness to your ideas and the ability to implement own solution
Interesting career opportunities
Recruitment for Manufacturing Trainee Program, includes a multi-stage selection process.
PRACUJ Z NAMI
I TWÓRZ MARKĘ MISTRZÓW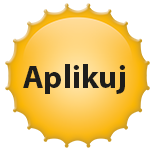 Kompania Piwowarska skupia trzy browary o wieloletniej historii: Tyskie Browary Książęce (rok założenia - 1629), Browar Dojlidy w Białymstoku (1768) i Lech Browary Wielkopolski w Poznaniu (1895). To w nich warzymy najchętniej wybierane przez Polaków piwa, między innymi: Żubra, Tyskie, Lecha, Dębowe, Redd'sa oraz kolekcję specjalności Książęcego. Sprawdzone receptury, naturalne składniki, nieskazitelna czystość w naszych browarach a przede wszystkim umiejętności doświadczonych piwowarów - to wszystko sprawia, że warzone przez nas piwa są cenione w Polsce i za granicą. Jako firma odpowiedzialna społecznie troszczymy się o ludzi i środowisko wokół nas. Realizując strategię "Postaw na piwo" promujemy odpowiedzialność i umiarkowanie w spożywaniu alkoholu, szkolimy sprzedawców, oszczędzamy wodę i energię, wspieramy rozwój naszych partnerów biznesowych i angażujemy się w wolontariat. Mamy zaszczyt być sponsorem wielu lokalnych drużyn.