Marketing Manager
Wheel Systems Sp. z o.o.
więcej
Marketing Manager
Warszawa, mazowieckie

pokaż mapę

Kierownik

10.01.2019
Pracodawca ma prawo zakończyć rekrutację we wcześniejszym terminie.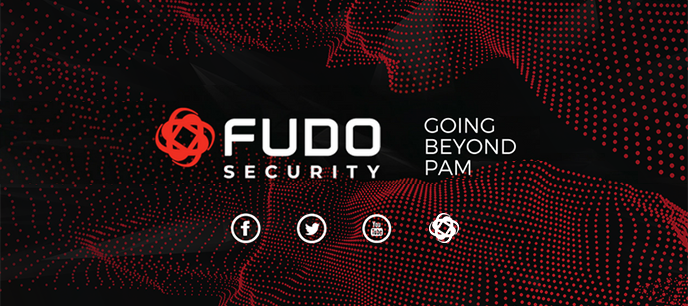 We are the leading vendor of innovative IT security solutions. We specialize in privileged access management and privileged session monitoring, combined under the Fudo Security brand. The Fudo product line is subject to continuous improvement, making it more applicable to the business needs and technology.


As a cybersecurity company we're constantly adapting to the market. Since we have to be up-to-date with the everchanging threats and trends, we need fresh ideas to fuel our growing team. Staying safe in the cyber world with #FudoSquad can be a very amplifying experience.


Currently, we are looking for:
Marketing Manager
Location: Warszawa, ul. Aleje Jerozolimskie 178


What tasks we want to assign you:
coordination all of the marketing activities for EMEA region as well as ad hoc support for developing teams in USA and other non-European localizations
formulation and making appropriate updates of marketing strategy
preparation and supervision over marketing materials production (for Sales Team and Partners)
external communication, contact with Partners, Clients and media
supervision over social media accounts
preparation and taking part in conferences and other sector events
direct and indirect lead generation activities
Marketing Team management
cooperation with company's CEO
What is important for us:
professional experience in coordination diversified tasks on the marketing field
experience with IT sector, knowledge of the sector specifications
willingness to develop IT knowledge with security issues to understand the product sufficiently
strong analytical and conceptual thinking
staying updated with marketing trends
understanding of the diversified marketing markets features worldwide and ability to adjust marketing actions properly
ease with cooperation with other teams within the company
creativity as well as focus on arrangement
business awareness translating into marketing activities
high English skills
Nice to have:
insight into IT security issues
experience in marketing management
What you can gain from us:
possibility to work on unique product with international outreach
spatial and modern office with something to drink and snacks
possibility to create marketing area in the company
coding Thursdays and other events combining IT and integration
cooperation in the form of contract of employment or B2B and benefits
If interested, please send your CV to:
Let us get to know you!
Klauzula informacyjna:


Administratorem danych osobowych jest firma Wheel Systems Sp. z o.o. z siedzibą w Warszawie, przy ul. Al. Jerozolimskie 178. Dane osobowe będą przetwarzane na podstawie art. 6 ust. 1 lit a) i b) Rozporządzenia z dnia 27 Kwietnia 2016 r. w sprawie ochrony osób fizycznych w związkiem z przetwarzaniem danych osobowych i w sprawie swobodnego przepływu takich danych oraz uchylenia dyrektywy 95/46/WE (dalej – "Rozporządzenie") w celu przeprowadzenia rekrutacji a w razie wyrażenia dobrowolnej zgody – także w celu przyszłych rekrutacji. Dane osobowe będą przetwarzane przez pracowników Działu HR, Managerów Rekrutujących i Dział Administracji. Dane osobowe będą przetwarzane przez okres jednego roku a przetwarzane dane w oparciu o zgodę na przyszłe rekrutacje – przez okres pięciu lat – chyba, że zgoda zostanie wcześniej cofnięta. W każdym z wypadków, zgoda może cofnięta poprzez wysłanie informacji o jej cofnięciu na adres: [email protected]


Przesłanie dokumentów aplikacyjnych z danymi osobowymi oznacza wyrażenie zgody na przetwarzanie danych osobowych na potrzeby danego procesu rekrutacji. Jeśli Kandydat wyraża zgodę na przetwarzanie danych osobowych na potrzeby przyszłych rekrutacji, koniecznym jest wskazanie tej zgody w dokumentach aplikacyjnych. Brak zgody na przetwarzanie danych w przyszłych rekrutacjach, oznacza wyrażenie zgody jedynie na przetwarzanie danych osobowych w ramach danej rekrutacji.


Kandydatowi przysługuje prawo do żądania od administratora danych osobowych dostępu do danych osobowych dotyczących swojej osoby, ich sprostowania, usunięcia lub ograniczenia przetwarzania a także prawo do przenoszenia danych. Kandydatowi przysługuje również prawo do wniesienia skargi do organu nadzorczego – Prezesa Urzędu Ochrony Danych Osobowych.