Uprzejmie informujemy, iż skontaktujemy się z wybranymi kandydatami. W przypadku wyrażenia zgody na przetwarzanie Twoich danych osobowych na potrzeby przyszłych rekrutacji informujemy, że będą one wykorzystywane przez okres 1 roku. Wszystkie informacje dotyczące przetwarzania Twoich danych osobowych znajdziesz: https://ingtechpoland.com/assets/files/Informacja_dla_kandydatow.pdf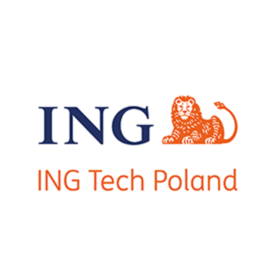 Medior Compliance officer Financial Crime Risk Management at ComplianceHub
Valid for 23 days

until: 08 May 2021

senior specialist (Senior)
Your responsibilities
Develop, setup and analyzing reports on globaland business line level.

Providing global data to local entities toperform the SIRA.

Supporting/advising in performance of SIRA bylocal entities.
Our requirements
You have in-depth knowledge and at least 5 years of relevant professional experience in working with and reporting on risk assessments, preferably the SIRA;

You have a strong personal vision regarding Financial Crime-related risks in the financial sector, and understands the added value of risk management therein;

You have a relevant working experience (e.g. in compliance, internal audit, operational risk management or regulatory activities);

You can bring excellent references from previous professional positions, or from his/her (academic) field of study;

You are confident, self-organising and result-driven;

You are able to see things from various different perspectives; we expect you are an independent thinker with a critical mindset;

You have an excellent writing and presenting skills that help deliver outstanding products, reports and services to empower our (senior) stakeholders with decision-making advantages. Experience with stakeholder management is preferable;

You are a generally people-focused. Connecting to, cooperating and interacting with others comes naturally to you;

You are able to set up original- albeit methodologically sound- advanced qualitative analyses, that nonetheless are always clear for those less privy to the topic;

You are fluent in English;

You are experienced in using Excel

You can work across business, organisational and geographical borders, and thereby shows both organisational and cultural sensitivity;

You understand the business of banking, and has knowledge of the FC domain in financial institutions, and the related processes, technology and developments in the field;

You have an understanding of ING's internal organisation is preferable.
Optional
Combining a good understanding of compliance risk management with the relevant typologies of Financial Crime such as AML, Sanctions, Customer Tax Offences and Anti-Bribery & Corruption;;

Analytical proficiency with a proven interest in -and experience with- safeguard a sustainable RAS and SIRA methodology, such as providing management information with updates on issues and actions;

Showing you are a flexible, creative and curious professional with a hands-on mentality and result oriented who is looking forward to work on a wide variety of compliance risk management related topics in an enthusiastic team;

Enriching our way of working with your adherence to, and understanding of the highest professional analytical standards and methodological soundness;

Liaising with other (FC) risk management professionals inside ING;

Using your strong communication and people skills, and organizational sensitivity to convey complex messages in a concise and simple way. You are able to bring adherence to "why" change is required to achieve effective management of FC risks and to 'get people on board' to ensure buy-in from stakeholders;

Acting as an ambassador for the FCC domain in general, and the mission, way of working and deliverables of the FCC Risk Management team in particular.
What we offer
Professional development

Certificates and knowledge transfer

Training budget

Access to the newest technologies
International projects

Stability of employment

Fully equipped workstations
Benefits

sharing the costs of sports activities

private medical care

sharing the costs of foreign language classes

sharing the costs of professional training & courses

life insurance

integration events

corporate gym

video games at work

parking space for employees

leisure zone
Information about squad:
ING Financial Crime Compliance (FCC) is looking for a medior compliance officer to join our FCC Risk Management team. This is a unique, though challenging opportunity for experienced professionals to join our team, which is part of the Corporate Compliance department. This position is based in Warsaw. The mission of FCC Risk Management is to help ensure a robust bank wide end-to-end FCC framework. FCC Risk Management achieves it goals a.o. by the enhancement of the Systematic Integrity Risk Assessment (SIRA) methodology, developing SIRA risk scenario's, facilitation of the SIRA roll-out globally to all ING countries, issue tracking and Financial Crime (FC) specific risk reporting and helping define and roll out the Global FC Risk Appetite Statement. We do this in close cooperation with many partners inside ING, both business and with the help of other 2nd line departments. This position is especially suitable for someone who is keen to contribute to a safe and secure international bank, who thrives on a high degree of self-organisation and responsibility in his/her day to day activities.