Information clause Please be advised that the controller of your personal data, collected in connection with the recruitment process in which you participate, is the company under the name Fujitsu Technology Solutions Sp. z o. o. seated in Warsaw (02-255) Krakowiaków 36 Street, e-mail:
[email protected]
(hereinafter: "Data Controller"). Your personal data will be processed by the Data Controller for the purpose: • Conducting recruitment processes pursuant to art. 6 clause 1 "b" GDPR, i.e. the need to take action at your request, before concluding the employment contract. Processing for this purpose will take place until the end of recruitment for this position. • Carrying out recruitment processes in the future for positions other than those for which you are currently recruiting, if you express your voluntary consent, which will be a prerequisite for processing resulting from art. 6 clause 1 "a" GDPR. Processing for this purpose will take place for the time during which the Data Controller will have positions for which, due to your education and experience, your candidacy may be taken into account in the event of recruitment, however, no longer than until you withdraw your consent. • Pursuing claims and defense against claims arising from recruitment processes in which you will participate - based on the premise of art. 6 clause 1 "f" GDPR, i.e. the justified interest of the data controller described above. Processing for this purpose will take place until the expiry of the limitation period for claims, and in the event of the initiation of proceedings from such a claim - until the final termination of the proceedings. Personal data will be transferred by the Data Controller to public entities, if the obligation to provide it results from the generally applicable provisions of law. Please also note that you have the right to request from the Data Controller: • access to personal data, • rectification of personal data, • delete personal data, • restrictions on the processing of personal data, • the right to object to the processing of personal data, • the right to transfer personal data, • the right to withdraw consent – in the case of processing your data based on the premise of consent, • the right to lodge a complaint to the President of the Office for Personal Data Protection in connection with a breach of personal data protection. The rights listed in points 1-7 above can be realized by sending an email to:
[email protected]
Providing personal data by you is voluntary, but necessary to participate in the recruitment process.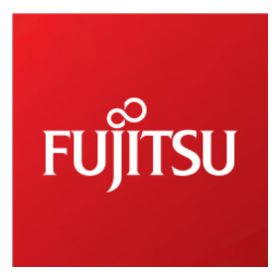 Network Access Controll Engineer (Regular/Senior)
Fujitsu Technology Solutions Sp. z o.o.About the company
Valid for a day

until: 19 May 2021

specialist (Mid / Regular)
Your responsibilities
Configuring, troubleshooting and maintaining of Network Access Control (NAC) solutions for our Customers

Actively mitigating and ultimately resolving all incidents and problems related to the maintained solutions

Assessing, planning and implementing changes in the Customer environment

Proactive solution evaluation and assessment of vulnerabilities

Delivering transition and/or project work of good quality in timely manner

Proposing service improvements based on best industry practice, your own experience and troubleshooting outcomes

Automating Team's operational work, also within Customer environment

Documenting network security designs

Preparing and maintaining operational documentation and service reports
Our requirements
Hands-on experience in supporting enterprise level solutions.

Interest in IT security, network security and server administration technologies

Demonstrated ability to document processes and procedures.

Experience with Authentication Protocols such as TACACS+, RADIUS

Analytical and troubleshooting skills

Good sense of ownership and problem-solving attitude

Ability to communicate effectively with various Customers with the ability to explain and elaborate on technical details.

Spoken and written English language skills at B2+ level, including technical vocabulary
Optional
Bachelor's Degree in Information Technology or related field of study

Hands-on experience in configuring, managing and maintaining Network Access Control solutions

Experience with industry recognized NAC solutions such as Aruba ClearPass, Portnox, Identity Services Engine (CISCO, Network Access Control (ForeScout CounterACT), etc.

Security professional certification, issued by security industry leaders

Network professional certification, issued by security industry leaders

Experience in one or more scripting languages
What we offer
You will work in a collaborative, close-knit team

You will be encouraged to work smart and work in your own way

You will be a part of a leading global technology business
You will be trusted to deliver your work

You will get an extensive benefit package supporting your work-life balance, health and comfort to work from home
Benefits

private medical care

life insurance

remote work opportunities

fruits

corporate products and services at discounted prices

integration events

coffee / tea

leisure zone

sharing the costs of tickets to the movies, theater

holiday funds

charity initiatives
Fujitsu Technology Solutions Sp. z o.o.
"To be a team of best-in-class professionals who lead the way and drive development of innovations, solutions and people." - this is what we strive for as a Customer Solution Architects Team.
As the Team grows, we need one more creative mind to achieve this goal.
Scroll to the company's profile