Office 365/ Exchange Engineer
Fujitsu Technology Solutions Sp. z o.o.
więcej
Office 365/ Exchange Engineer
Katowice, śląskie

Specjalista

22.06.2019

Ważna jeszcze 0 dni (do

22.07.2019)
Pracodawca ma prawo zakończyć rekrutację we wcześniejszym terminie.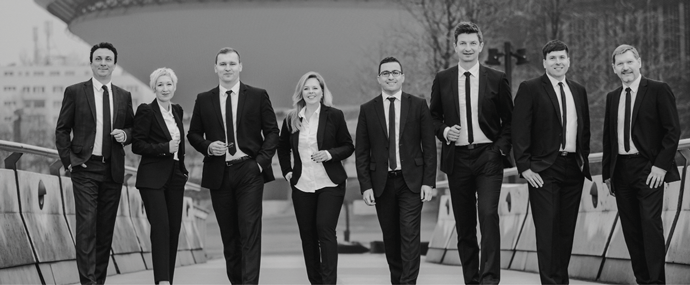 Fujitsu's offices in Poland are located in Warsaw, Łódź and Katowice. In Warsaw, we run sales and client support services. The Global Delivery Center Poland located in Łódź and Katowice employs specialists in five business lines: Research & Development and Business Application Services, Remote Infrastructure Management, Business Process Outsourcing, Service Management, Service Desk. In Łódź, Fujitsu also employs specialists for internal Fujitsu services for the EMEIA region in the following areas: Finance (Accounts Payable, Accounts Receivable, General Ledger, Project and Contract Accounting, Treasury), Supply Chain and Order Management, Continuous Improvement, Assurance, Internal Audit, Product Pricing and Bid Finance as well as Human Resources. We welcome developers, quality assurance engineers, IT specialists, IT administrators, IT engineers, candidates interested in a career in IT, accounting and finance professionals, logistics specialists, linguists and customer service professionals.

We are looking for
Office 365/ Exchange Engineer
Miejsce pracy: Katowice

Responsibilities:
Participation in the test phase, technical conceptual consulting on feasibility and implementation in Datacenter & Cloud Services environment
Cooperation with extended team and with third parties in complex Microsoft technology projects
Responsibility for the creation and implementation of IT concepts/ designs with the main focus on Office 365, Azure and/or Unified Communications
Advising our national and international customers in the design & test phase for managed services regarding FUJITSU Delivery Model
Close collaboration with portfolio management and service delivery units within FUJITSU
Process oriented tasks such as delivery to the service delivery units, as well as the improvement & redesign of the Process Environment (IT Delivery Projects)
Requirements:
IT/ Computer science degree
Several years of consulting and conceptual experience in complex (hybrid) Office 365 environments
Proven knowledge and experience in IT services and IT outsourcing
Ideally Microsoft Certified Solutions Expert Communication or equivalent
Proven experience in IT transition & transformation projects
Solution-oriented and agile thinking & acting
Good communication skills, customer orientation and a structured and analytical approach
Fluency in English written and spoken
What you can expect?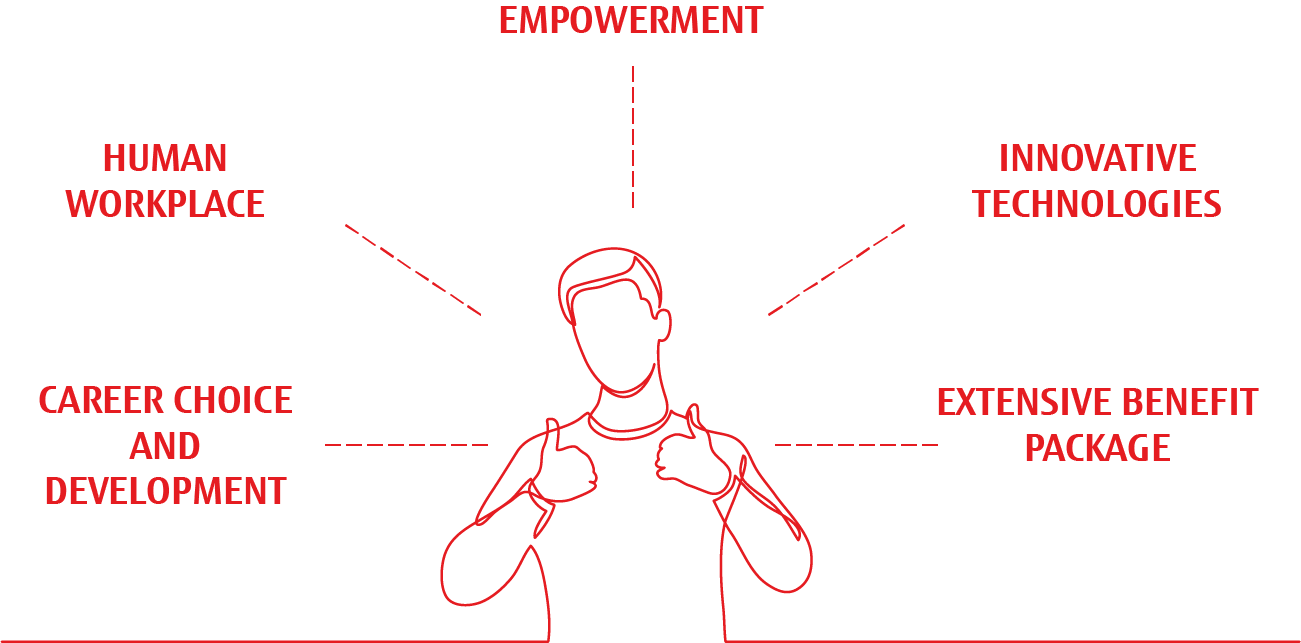 HUMAN WORKPLACE


Work-life balance
Appreciation of your work, awards program
Support and motivation
Friendly atmosphere, diverse and international
Job security

CAREER CHOICE AND DEVELOPMENT


External and internal training, courses, conferences
Opportunities for growth and promotions
Development opportunities in all directions
Friendly atmosphere, diverse and international – vertical and horizontal
Possibility to change department or scope

EMPOWERMENT


We develop our unique know-how
We work with over 100 globally recognized brands, conducting prestigious large-scale projects
Employees can have an impact on the services provided to clients, openness to dialogue

INNOVATIVE TECHNOLOGIES


Access to high quality equipment and innovative technologies which we work with everyday
Industry-leading solutions, systems and programs
EXTENSIVE BENEFIT PACKAGE
EMPOWERMENT

company events such as picnics and Christmas parties, relaxation zones in the workplace, CSR programs, cinema tickets,
internal contests, discounts for Fujitsu employees
in selected venues

COMFORT

attractive locations
in Łódź and Katowice, flexibility and home office for selected positions, team building meetings,
hot and cold beverages




HEALTH

medical care, cafeteria benefit system: My Benefit, fresh fruits, Fujitsu sports teams e.g. running team or cycling team

KLAUZULA INFORMACYJNA
Niejszym informujemy, że :
administratorem Państwa danych osobowych jest Fujitsu Technology Solutions Sp. z o.o. z siedzibą w Warszawie (02-211), przy ul. Jutrzenki 137;
kontakt z osobą realizującą w Fujitsu Technology Solutions Sp. z o.o. zadania inspektora ochrony danych osobowych jest możliwy poprzez adres poczty elektronicznej: [email protected]) lub pisemnie na adres administratora danych z dopiskiem "inspektor ochrony danych osobowych";
przetwarzanie danych osobowych w zakresie przekazanym w aplikacji odbywa się w celu przeprowadzenia i rozstrzygnięcia procesu rekrutacji, natomiast podstawą prawną do ich przetwarzania jest art. 6 ust. 1 pkt a) ogólnego rozporządzenia o ochronie danych osobowych z dn. 27 kwietnia 2016 r.;
Państwa dane osobowe mogą być przekazywane do innych podmiotów wchodzących w skład grupy Fujitsu Technology Solutions, z którymi Fujitsu Technology Solutions Sp. z o.o. współpracuje w zakresie realizacji procesu rekrutacji.
Państwa dane osobowe mogą być przekazane do:
o Izraela, na podstawie decyzji Komisji Europejskiej o stwierdzeniu odpowiedniego stopnia ochrony danych osobowych;
o Japonii, z zastosowaniem odpowiednich zabezpieczeń w postaci standardowych klauzul ochrony danych zatwierdzonych przez Komisję Europejską;
o Posiadają Państwo prawo do uzyskania kopii danych przekazanych do państwa trzeciego na podstawie pisemnego wniosku skierowanego do Fujitsu Technology Solutions Sp. z o.o.;
Państwa dane osobowe będą przechowywane przez okres 12 miesięcy od momentu złożenia aplikacji;
przysługują Państwu następujące prawa związane z przetwarzaniem danych osobowych przez administratora:
dostępu;
sprostowania;
usunięcia.
ograniczenia przetwarzania;
wniesienia sprzeciwu wobec przetwarzania;
przenoszenia danych do innego administratora danych osobowych;
wyrażenia sprzeciwu wobec przetwarzania moich danych w procesie zautomatyzowanego podejmowania decyzji, w tym profilowania.
przysługuje Państwu prawo do wycofania w dowolnym momencie zgody na przetwarzanie danych osobowych, bez wpływu na zgodność z prawem przetwarzania, którego dokonano na podstawie zgody przed jej wycofaniem;
przysługuje Państwu prawo do wniesienia skargi do organu nadzorczego właściwego ds. ochrony danych osobowych, w przypadku uznania przez Państwo, że przetwarzanie Państwa danych narusza przepisy ogólnego rozporządzenia o ochronie danych osobowych z dn. 27 kwietnia 2016 r.;
podanie przez Państwa danych osobowych jest dobrowolne, jednakże niezbędne do wzięcia udziału w procesie rekrutacji;
Państwa dane osobowe nie będą przetwarzane w procesie zautomatyzowanego podejmowania decyzji.