P2P Manager
CBRE Corporate Outsourcing Sp. z o.o.
więcej
P2P Manager
Warszawa, mazowieckie

pokaż mapę

Kierownik

28.03.2019
Pracodawca ma prawo zakończyć rekrutację we wcześniejszym terminie.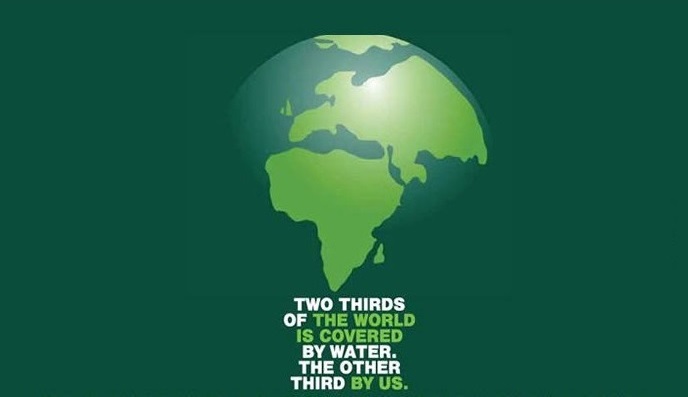 If you are not afraid of a challenging and dynamic working environment and you are relations oriented, ambitious, you speak English well, and maybe you even know other
languages – we invite you to join

CBRE Corporate Outsourcing is part of CBRE - the global leader in commercial real estate services, investment and outsourcing. In the prestigious 2014 IAOP Global Outsourcing ranking CBRE is on 3rd place among all outsourcing companies, being the undisputed number 1 for many years in the real estate industry. Simply, join the Best!

We are currently looking for a motivated, well organized and open-minded person, to fill
P2P Manager
Main purpose of the job:

Pro-active management of the Accounts Payables Department operating in dual delivery model (onshore and offshore) with production and presentation of relevant and timely management reporting both within the Corporate Accounting function and throughout Regional Global Corporate Services EMEA. Day to day management ensuring efficiencies are maintained and driven through where highlighted, in line with the growth of the business. Ensuring the team adheres to and is compliant with relevant financial and legal legislation. Management of the payments cycle, ensuring these are in line with the cash forecasts. Report on and highlight employee and supplier adherence to control and compliance of policies and procedures.
Responsibilities:
Management:
Staff motivation, appraisal, development and training.
Liaise with the Client teams, Procurement department and BPO suppliers regarding control and compliance to policies and procedures.
Daily management of BPO service providers.
Future planning of workload and resources of the team, with development of individuals to achieve this.
Ensure onshore and offshore team is aware of SLA"s and that these are adhered to.
Identify process improvements and coordinate execution of improvement projects within P2P Tower.
Manage the P2P month end close process in accordance with timetable.
Reporting:
Timely presentations of reports and departmental information within GWS and within the Finance function (for example to the Corporate Accounting Manager, Head of GWS Centre, Group Financial Controller, Regional Finance Director and Group Finance Director).
KPI reporting to monitor workflow.
Management of team delivering weekly creditors and expense reporting
System:
Understanding of the ERP system to fully maximize the outputs, efficiencies and productivity of the role and department.
Excel spreadsheet and graphical presentation skills.
Take responsibility for any future projects in the area such as effective input through to verification and report designing for ERP developments, E-Invoicing or any other.
Driving systems and process improvements by ensuring efficient use of the ERP system to further improve the Shared Service Centre.
Technical:
Ultimate responsibility for management of the regular payments runs in an accurate and timely manner, ensuring that the supplier payment process and expense payment process is correctly executed and to agreed terms.
Monitor BPO service team in cooperation with Tax Central team to ensure correct VAT treatments have been applied to transactions processed.
Ensure reporting to Vendor Master File team on any changes to the bank details of suppliers.
Ensure supplier details are maintained by Vendor Master File team in ERP i.e. names, payment terms, bank details and so forth have all been set up / not been overwritten.
Ensure policies and procedures are valid and updated regularly where needed.
Ensuring the shared mail boxes are managed, sorted through daily including proper allocation among team members for processing.
Ensure updated process manuals are in place.
Assist Auditors with queries and questions during company Audits.
All queries and issues are tracked and dealt with in a proactive and timely manner
Any other ad hoc requests in line with the role of Accounts Payable Lead from Corporate Accounting Manager, Head of GWS Centre, Group Financial Controller, Regional Finance Director and Group Finance Director.
Qualifications:
Master degree in Accounting, Finance or Economics (or accounting qualification)
Experience in P2P area in a similar role for at least 2 years is a must
Experience in management of offshore teams is a must
Experience in transition will be an advantage
Able to demonstrate an operational understanding of the Accounts Payable process and with General Ledger posting experience
Proven track record in delivering finance projects successfully
Excellent communication skills
High level customer service skills
Excellent Excel skills and ability to manipulate data on spreadsheets to produce meaningful management reports and KPI"s
Strong IT skills to include Word, Outlook, PowerPoint and preferably knowledge of an ERP system
Able to use experience and judgment to plan and accomplish goals
Significant management experience and the ability to demonstrate examples of process enhancement
People management experience required
Able to coordinate and motivate team members towards a common goal
Able to formulate clear objectives, delegate responsibilities and follow up regularly
Playing a proactive role in developing people's competencies to meet the requirements of the business
A committed team player who is keen to develop their career and their team
A thorough knowledge and experience of Purchase Ledger in previous company experience with organizational lead experience
Strong organizational skills
Strong presentation skills
Fluency in English, able to communicate complicated technical issues in English to finance and non-finance professionals in clear and understandable manner
Strong communicator (both verbal and written) with a professional approach and ability to liaise with senior management and engage the business.
Due to the seniority of the position, you may be expected to work outside core hours for the effective performance of the role
We offer:
Opportunity to gain experience in a fast growing & professional environment
Career development in a multinational company, being a global leader
Positive and dynamic work atmosphere
Attractive remuneration package
Private medical care
Competitive benefit package (life insurance, partly funded language lessons, sport & recreation allowance)
Work place located 10 minutes walking distance from subway