Information clause Please be advised that the controller of your personal data, collected in connection with the recruitment process in which you participate, is the company under the name Fujitsu Technology Solutions Sp. z o. o. seated in Warsaw (02-255) Krakowiaków 36 Street, e-mail:
[email protected]
(hereinafter: "Data Controller"). Your personal data will be processed by the Data Controller for the purpose: • Conducting recruitment processes pursuant to art. 6 clause 1 "b" GDPR, i.e. the need to take action at your request, before concluding the employment contract. Processing for this purpose will take place until the end of recruitment for this position. • Carrying out recruitment processes in the future for positions other than those for which you are currently recruiting, if you express your voluntary consent, which will be a prerequisite for processing resulting from art. 6 clause 1 "a" GDPR. Processing for this purpose will take place for the time during which the Data Controller will have positions for which, due to your education and experience, your candidacy may be taken into account in the event of recruitment, however, no longer than until you withdraw your consent. • Pursuing claims and defense against claims arising from recruitment processes in which you will participate - based on the premise of art. 6 clause 1 "f" GDPR, i.e. the justified interest of the data controller described above. Processing for this purpose will take place until the expiry of the limitation period for claims, and in the event of the initiation of proceedings from such a claim - until the final termination of the proceedings. Personal data will be transferred by the Data Controller to public entities, if the obligation to provide it results from the generally applicable provisions of law. Please also note that you have the right to request from the Data Controller: • access to personal data, • rectification of personal data, • delete personal data, • restrictions on the processing of personal data, • the right to object to the processing of personal data, • the right to transfer personal data, • the right to withdraw consent – in the case of processing your data based on the premise of consent, • the right to lodge a complaint to the President of the Office for Personal Data Protection in connection with a breach of personal data protection. The rights listed in points 1-7 above can be realized by sending an email to:
[email protected]
Providing personal data by you is voluntary, but necessary to participate in the recruitment process.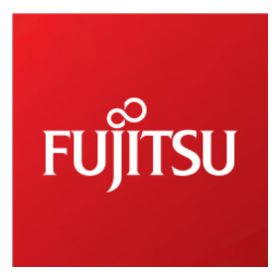 Procurement Manager Digital & Cloud category
Fujitsu Technology Solutions Sp. z o.o.About the company
Valid for 19 days

until: 06 May 2021
Your responsibilities
Role Purpose
Contributes to the execution of a procurement strategy at sub-category, regional, country and project level to ensure business needs and objectives are met. Develops appropriate relationships with Suppliers and the business for mutual benefit with the aim of delivering demonstrable advantage to Fujitsu and its customers.
Key Accountabilities
• Contributes and operates effectively within sub-category, country, bid (where relevant) and project level Procurement strategies for the nominated internal customers and stakeholders
• Delivering Value – Contributes and supports the execution of opportunities for financial returns, maximize value, protect and deliver demonstrable benefit to the Fujitsu P&L (as per agreed targets)
• Commercial Practice – Develops, defines and implements negotiation strategies for contracts. Drafts supplier contractual terms and conditions to minimise Fujitsu's risk exposure.
• Key suppliers – Identification and management of key suppliers at a strategic level to ensure an effective relationship which delivers the maximum value whilst minimizing the commercial and financial risks to Fujitsu
• Competent understanding of Responsible Procurement, practices, policies & processes
• Client Engagement – Understands their key clients, regularly engages with and builds strong engagement with relevant stakeholders.
• Provides consultancy to colleagues and/or bid teams ensuring innovative, responsive and competitive input to help win business; exploiting existing product / service offerings through the Capability Units or third parties
Key Performance Indicators
Financial
• Strategic goals and targets are met
• Sub-category, country, bid (where relevant) and project strategies reflect business objectives
People
• Personal objectives & Development Plan kept up to date
• Building external professional network
Customer
• Proactive Networking to secure latest thinking with senior counterparts in other organisations
• Client Engagement/stakeholder management – evidence of effective client engagement
• Promotes external recognition of own function
Process
• Supplier management – regular dialogue with appropriate counterparts in key supplier organisations
• Successful conclusion of supplier related issues in a timely fashion with minimal impact to the business
• Adheres to practices, policies and processes
• Support internal and external audits
• Demonstrates continuous improvement and implements leading practice
Our requirements
Master degree in economics, engineering or IT
Experience in managing (at least one of) sourcing areas: software, hardware, services on international level
Comfortable working in international environment
Strong in communication and stakeholder engagement
Knowledge of sourcing and procurement techniques as well as an ability of "reading" the market
Fluency in English, other languages (German, Spanish) will be an advantage
Flexibility and can do attitude
Strong customer orientation
What we offer
Full time employment contract.
Competitive salary and package of social benefits.
Work which allows balancing the professional and private life.
Work in a creative team and friendly atmosphere.
Employment for international, prestigious company
Benefits

private medical care

life insurance

remote work opportunities

corporate products and services at discounted prices

integration events

corporate car available for private use

coffee / tea

holiday funds

employee referral program

charity initiatives

Online initiatives