Product Manager
śląskie

Kierownik

2019-06-04
Pracodawca ma prawo zakończyć rekrutację we wcześniejszym terminie.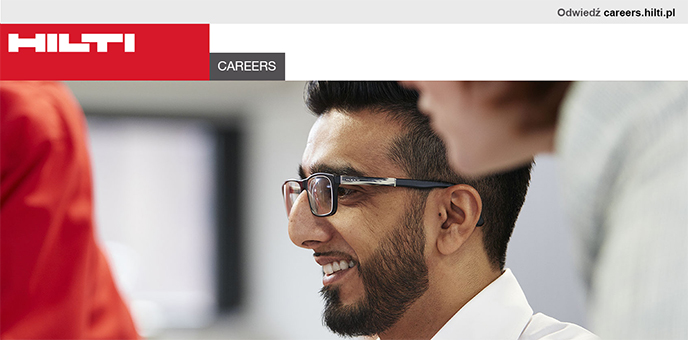 PRODUCT MANAGER WITH INTERNATIONAL DEVELOPMENT OPPORTUNITIES
What's the role?
This is no ordinary job. Our people come from different backgrounds with a shared dedication to delivering high performance, obtaining consistent results and providing outstanding customer service.
As Product Manager you strategically define and actively manage the product life cycle of your own product lines using your knowledge gained by working in the field.. You develop product strategies for your own product lines, take full responsibility for their implementation in Poland and actively define new product innovations in cooperation with our corporate functions.
Who is Hilti?
If you're new to the industry, you might not have heard of us. We provide leading-edge tools, technologies, software and services for the global construction sector. We have a proud heritage, built over 75 years, and a worldwide reputation for pioneering products and exceptional service. With some 29,000 people in more than 120 countries, which we're looking to expand, we're a great place for you to show us your worth, step up to new challenges and grow your career.
What does the role involve?
The main objective of the role is to develop strategic directions for the responsible product line, applying global or regional product line strategies to local level and taking the market leadership position. Being a Product Manager also means developing and executing relevant marketing promotions and steering sales force to achieve business targets. In order to do so, Product Manager will collaborate with strategic marketing, trade development and sales team to define and drive customer loyalty.
Working in sales at Hilti is like running your own business, so you'll reap the rewards of your commitment, initiative and enterprising spirit.
Last year alone, we introduced 40 new products, services and software solutions to the global construction market
What do we offer?
Show us what you're made of and we'll offer you opportunities to move around the business – to work abroad, experience different job functions and tackle different markets. It's a great way to find the right match for your ambitions and achieve the exciting career you're looking for.
We have a very thorough people review process, unlike any we know of in any other business. We screen everyone in the company in a yearly career performance matching process. It means we can pair talent with opportunities - developing our people in their current roles or challenging them to work in new ways or in new places. It's how we find the right fit and further our teams personally and professionally.
Each employee is different, and so are the requirements they have in various stages of their lives. That's why Hilti offers flexibility in working hours an flexible working conditions in regards to hours and workplace. This enables every employee in coordination with his or her team to select a model that best suits their current life situation.
What you need is:
Discover a global company where you can develop your full potential. We offer an enjoyable working environment where we embrace your commitment. Build a better future with us!
Why should you apply?
Have you successfully completed your diploma or master studies ( it is nice to have a diploma in the fields of industrial engineering, structural engineering or business administration)

Do you have several years of relevant marketing or sales experience?

Are you highly willing to travel and do you strive for an international career at Hilti?

Do you have effective communication skills in written and English that you can use efficiently when working together with business partners and colleagues at home and abroad?

Are you surpassingly flexible and team-oriented?