Ogłoszenie wygasło 5 lat temu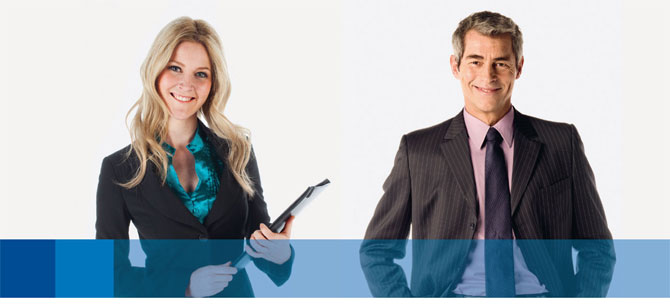 Randstad is a leading recruitment and temporary employment agency at polish market.
Currently, for our client we are looking for a candidate for the position:
product marketing developer
Ref. no: 27709
Temporary job
Location: Warszawa

Responsibilities:
single-handed projects management and coordination of marketing activities
participation in the development of existing products packaging and design of new product lines
close cooperation with the Advertising Agencies and other service providers
Category Manager suport with the product creation process and daily tasks management(monitoring of the competitors, preparing presentations, etc.)
managing relationships with foreign partners
Requirements:
university degree, preferably in Marketing or Management
fluent in English written and spoken; other language an advantage
advanced user of Microsoft Office (PowerPoint, Word, Excel) skills an advantage
experience in a similar position in marketing department or advertising agency is advantage
analytical, focused on solutions and strives for improvement
managing various open projects simultaneously
understanding of marketing communication
creativity, good attention to details
ability to work under pressure and capacity to work in international environment
communicative, well organized, detail minded, result oriented, eager to learn, good team player and adaptive to change
well organized
easy writing
Benefits:
attractive compensation, benefits
career development opportunities
the employment contract for a fixed period, with the possibility of permanent cooperation after the trial period

Randstad is a leading recruitment and temporary employment agency at polish market.
Currently, for our client we are looking for a candidate for the position:
product marketing developerNumer ref.: 27709
Responsibilities:
single-handed projects management and coordination of marketing activities
participation in the development of existing products packaging and design of new product lines
close cooperation with the Advertising Agencies and other service providers
Category Manager suport with the product creation process and daily tasks management(monitoring of the competitors, preparing presentations, etc.)
managing relationships with foreign partners
Requirements:
university degree, preferably in Marketing or Management
fluent in English written and spoken; other language an advantage
advanced user of Microsoft Office (PowerPoint, Word, Excel) skills an advantage
experience in a similar position in marketing department or advertising agency is advantage
analytical, focused on solutions and strives for improvement
managing various open projects simultaneously
understanding of marketing communication
creativity, good attention to details
ability to work under pressure and capacity to work in international environment
communicative, well organized, detail minded, result oriented, eager to learn, good team player and adaptive to change
well organized
easy writing
Benefits:
attractive compensation, benefits
career development opportunities
the employment contract for a fixed period, with the possibility of permanent cooperation after the trial period
Ogłoszenie archiwalne