Product Owner
PERFORM MEDIA POLAND Sp. z o.o.
więcej
Product Owner
Katowice, śląskie

pokaż mapę

Specjalista

13.09.2018
Pracodawca ma prawo zakończyć rekrutację we wcześniejszym terminie.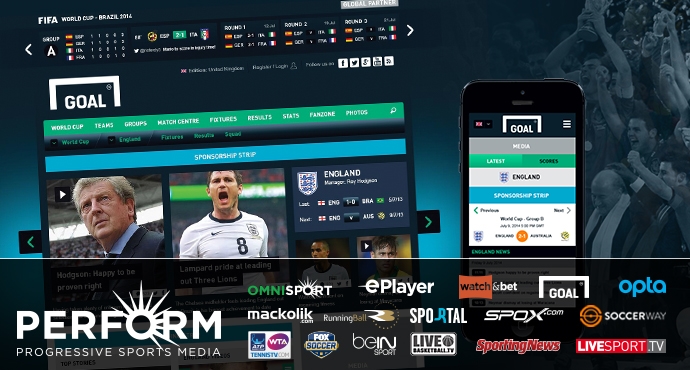 Product Owner
Miejsce pracy: Katowice
SO WHAT'S YOUR NEW ROLE ABOUT?
Perform Group's Content division is the B2B arm of the Company. Perform is one of the largest providers of sporting content in the world. The data, video and editorial content that we create at Perform, spans across many sports and thousands of competitions. On top of all the content we have available, it is the responsibility of the Product Owner to successfully deliver new products and product enhancements in the respective area.
The Product Owner is responsible for delivering the long-term roadmap for the product as well as incremental enhancements to keep the product(s) up to date.
Delivering the defined product set of the Perform Content services across the existing & new services.
Deliver and maintain a set of requirements to ensure the products are delivered in line with business case and commercial requirements whilst meeting the needs of all stakeholders (internal customers and external clients)
Act as a Product Owner for Agile Development teams, using Scrum or Kanban
The role involves project management throughout the product development lifecycle and the ownership of communication and project plans.
WHAT WILL YOU DO IN YOUR NEW ROLE? % of role
Act as a Scrum Product Owner for on- and offshore development teams for key projects, including requirement engineering for existing or new products. - 50%
Deliver projects, manage dependencies, risks, issues in a defined Framework within PERFORM Content services across the existing & new products. - 10%
Maintaining a clear delivery roadmap for the products / product features. - 10%
Follow up on actions, proactively communicate to the right parties across the whole group (IT, Operations, Product managers, Content, Senior management) to deliver the projects, product enhancements. - 5%
Administration of the product(s) – ensure that effective processes are in place to ensure that the product is efficient. - 15%
Develop comprehensive knowledge of similar and competing products, be aware of new development in the market and communicate these to the steering committee. - 5%
Ensures the effective communication of all new and existing products; including collateral & product info worked out together with the internal teams like Product managers. - 5%
DO YOU HAVE THESE ESSENTIALS TO BE CONSIDERED FOR AN INTERVIEW? Skill Level (out of 4)
Product, Backlog management, Product ownership skills in an Agile (Scrum, Kanban) environment. - 4
Detailed requirements gathering and documentation skills, especially working on Frontend (customer facing) products, User interface design. - 4
Project management skills – experience executing projects within timelines with multiple stakeholders. - 2
Communication and Stakeholder management – Excellent written and verbal communication skills. - 3
Likely to have worked as a Product Owner, Business Analyst or Project Manager. - 2
BENEFITS
You'll enjoy a competitive salary structure and the opportunity to work on cutting-edge technology for the most innovative sports digital products in the industry. Here's what you will get at Perform:
Time for self-development at work – Project Groups
Internal Workshops
Soccer Business League
Senior Working Groups
Private medical healthcare program
Group insurance
Multisport
Flexible work hours
Work from home
Breakfasts and fruits throughout the week
"Need-Break" Room with PlayStation, table soccer, ping-pong table and massage chair
And there's more…… You'll have access to the Perform online learning portal (MindTools) and be part of our Career Deal, which aims to support your continued professional development. We also have a structured management development programme and a financially rewarding Refer a Friend scheme. If you fancy a move abroad; Perform are currently seeking the best talent in a number of countries around the world!
Find out more about our brands and what we do at www.performgroup.com
Now that you've made the effort to read about this great opportunity – click apply!!
Remember to review more fantastic opportunities on our careers page and start your adventure at Perform!



UWAGA!
Prosimy o zamieszczenie w CV odpowiednich klauzul:
1. Wyrażam zgodę na przetwarzanie moich danych osobowych (oraz wizerunku – zdjęcia) zawartych w moim CV przez administratora danych osobowych Perform Media Poland z siedzibą w Katowicach przy ul. Francuskiej 34, w celach bieżącej rekrutacji prowadzonej zgodnie z ustawą z dnia 29 sierpnia 1997 r. o ochronie danych osobowych (t.j. Dz. U. z 2015 r. poz. 2135 z późn. zm.) przez Spółkę do dnia 31.08.2018.

2. Oświadczam, że zostałam(em) poinformowana(y) o prawie dostępu do moich danych oraz ich poprawiania (aktualizowania). Mam również prawo do wniesienia sprzeciwu wobec przetwarzania moich danych osobowych.

3. Oświadczam, że zostałam(em) poinformowana(y), że podanie moich danych jest dobrowolne.
(jeśli chcą Państwo być informowani o innych procesach rekrutacyjnych)

4. Wyrażam zgodę na przetwarzanie moich danych osobowych zawartych w moim CV przez Perform Media Poland w celach innych rekrutacji prowadzonych przez Spółkę maksymalnie 18 miesięcy.
Klauzule informacyjne:
1. Administratorem zebranych danych osobowych jest Perform Media Poland z siedzibą w Katowicach przy ul. Francuskiej 34.
2. Dane będą przetwarzane zgodnie z ustawą z dnia 29 sierpnia 1997 r. o ochronie danych osobowych (t.j. Dz. U. z 2015 r. poz. 2135 z późn. zm.) oraz rozporządzeniem Parlamentu Europejskiego i Rady (UE) 2016/679 z dnia 27 kwietnia 2016 r. w sprawie ochrony osób fizycznych w związku z przetwarzaniem danych osobowych i w sprawie swobodnego przepływu takich danych oraz uchylenia dyrektywy 95/46/WE (ogólne rozporządzenie o ochronie danych) w celu przeprowadzenia rekrutacji.
3. Podanie danych jest dobrowolne, ale konieczne do realizacji niniejszego procesu.
4. Dane osobowe przechowywane będą maksymalnie 2 miesiące, chyba, że zgoda zostanie wcześniej cofnięta. W przypadku wyrażenia zgody na przetwarzanie dla celów przyszłych rekrutacji, przetwarzanie dokonywane będzie maksymalnie 18 miesięcy, chyba, że zgoda zostanie wcześniej cofnięta.
5. Przysługuje Pani/Panu prawo do cofnięcia wyrażonej zgody na przetwarzanie danych osobowych w dowolnym momencie bez wpływu na zgodność z prawem przetwarzania, którego dokonano na podstawie zgody przed jej cofnięciem. Zgodę można cofnąć wysyłając maila na adres: [email protected]