Product Owner
MicroStrategy Poland Sp. z o.o.
więcej
Product Owner
Warszawa, mazowieckie

pokaż mapę

Kierownik

13.12.2017
Pracodawca ma prawo zakończyć rekrutację we wcześniejszym terminie.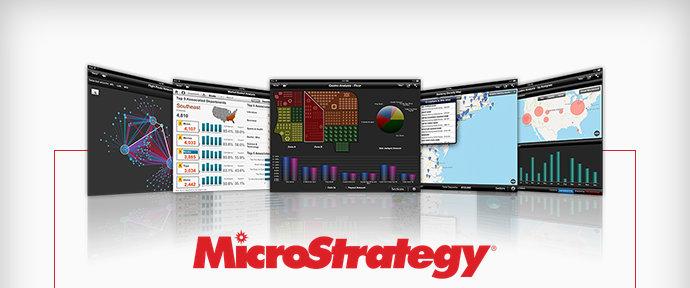 MicroStrategy is expanding its global engineering presence, by establishing a Technology Center in Warsaw, Poland. We are looking for talented individuals to fill a variety of roles within our Technology team to support our Enterprise Assets and SDK teams.
Miejsce pracy: Warszawa

Job Description
We need a technical Product Owner well versed in installation and Enterprise deployment techniques to lead the scrum team and drive complexity out of the system, research new technologies, deployment strategies, and bundle necessary development accelerators as part of the On-Premises unified platform. These engineers shall participate in the tear-down of the current architecture, UX design and development of new offering and be responsible for the design, quality, speed, reliability and maintenance of the installation routines as well as constantly drive automation through every initiative.
Your focus:
Lead the charge to reinvent the MicroStrategy installation as a simple, frictionless experience for all user profiles
Collaborate with key stakeholders across the company
Feed the team with well-crafted user stories with thorough Acceptance criteria
Collaborate with Product Management on constructing a clear Product portfolio of features and initiatives
Create, maintain, and refine the product backlog
Convey the vision and goals at the beginning of every Iteration and Release
Inspect the progress at the end of every iteration through demonstrations
Accept scrum team work
Work in close conjunction with the UX team to produce a world-class experience
Simplify the product offerings to streamline deployment
Research installer technology, advancements in industry, and make business recommendations
Drive unit tests, automation, continuous integration and deployment through the entire discipline
Qualifications
Preferably 18 months of relevant hands-on experience, preferably some previous experience in software design and development
Strong experience working in an Agile / Scrum team environment
Team-oriented individual, positive attitude, energetic, result & delivery oriented, keen interest on quality and intense attention to detail
Employ user-centric mindset to drive product research and development
Develop ideas based on creative or unconventional approach
Experience working in an Agile / Scrum team environment
Exceptional analytical abilities and a desire to learn new concepts
Demonstrated leadership, charisma, and ability to work as part of a team
Strong creativity and ability to work as part of a team
Technical skills that will lend well to prototyping new design ideas, researching new trends in building rich mobile or internet applications. Interests in User Interface design desirable
Knowledge of databases administration and Linux is a plus
Knowledge of Cloudera and Horntonworks is a plus
Programming skills in C++, Java is a plus
Knowledge of data structures, algorithms, operating system and other fundamental
Computer Science concepts are desirable but not required

Please send your CV (in English) with reference to the job using:

We kindly inform that we will contact only chosen candidates.

More information on our page http://www.microstrategy.com/
Please add to the application the following clause: I hereby agree to the processing of my personal data included in my job application in the recruitment process (according to the Law of Personal Data Protection from 29 August 1997, Dziennik Ustaw No.133, item 883).