QMS Specialist
Grodzisk Mazowiecki, mazowieckie

Specjalista

17.04.2019
Pracodawca ma prawo zakończyć rekrutację we wcześniejszym terminie.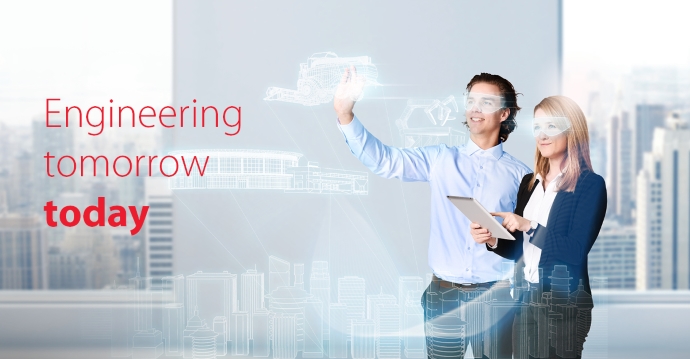 QMS Specialist
Miejsce pracy: Grodzisk Mazowiecki

At Danfoss Cooling, our mission is to keep people, products and the planet cool. With a wide range of products and solutions, including compressors, valves, sensors, electronics, pumps and heat exchangers, we help our customers put energy efficiency and a sustainable approach first, as we are engineering tomorrow's cool planet.
Danfoss is looking for QMS Specialist who will join our Team in Grodzisk Mazowiecki. Your mission will be to drive customer confidence by assuring the quality of Work Function products and processes. You will be voice of customer in coaching and developing our local workforce. You will promote a culture of continuous improvement throughout the organization. You will maintain a quality management system (QMS) for the organization, according to IATF 16949 requirements, you will organize an internal audit system for the plant by planning and supervising audits, selection, training and development of an auditing team, you will support a product audit planning, maintain internal nonconformities system, support Customers claims problem solving process by provision of expertise knowledge from electrical field, you will support key and functional characteristics identifications, assessments, risk analysis and reviews, Customer PPAP / deviation & concessions support coordination and gathering for Customer PPAPs (changes, new business or concessions), execute audits as internal auditor.
Background and skills:
Master of Engineering (preferably electrical or electronics engineering)
Minimum 3 years of experience working within the manufacturing industry in a role of Quality Management System responsible or ISO 9001 or IATF 16949 auditor
Demonstrated use of statistical methods to improve processes and products through continuous improvement programs and problem-solving team – Six Sigma certification preferred
Systematic and structured when approaching an issue to solve (uses 8D methodology, FMEA etc)
Project management experience
Fluent verbal and written English is a must
Fluent Polish is a strong advantage
Proficient in Microsoft Office tools (Word, Excel, Power Point, Project) and statistical tools (e.g. Minitab)
Independent, analytical, ethical, organized, customer focused, results-driven
Good communication, ability to create network of relations supporting goals realization
Cultural awareness, able to apply different communication models depending on situation
We offer:
Continuous learning process
Holistic benefit remuneration package (Health & Life insurance, Multisport card, PPE)
Yearly bonus
Attractive salary
Work - life balance
We are Engineering Tomorrow
The world faces growing populations, booming urbanization and rapid climate change. At Danfoss, we engineer ready-to-use solutions to these challenges. We build energy-efficient solutions that reduce food loss and make cities cleaner – using digital technology to make systems smarter and more connected – and we engineer innovative new ways to save energy and transition to clean energy for the good of our climate.

Join Danfoss
Danfoss gives you unique opportunities to put your skills to good use, make an impact and shape an exciting career. We encourage employees to take charge, do extraordinary things and run the business like it was their own. Danfoss is a leading technology company where you get to work with – and learn from – expert colleagues with a wide range of professional and cultural backgrounds. Join Danfoss to be part of a world-class team of over 27,000 people in 56 countries that engineer tomorrow and build a better future.

Please watch how Danfoss is engineering tomorrow

Danfoss is an EO employer and VEVRAA Federal Contractor. All qualified applicants will receive consideration for employment without regard to race, color, religion, sex, national origin, age, disability, veteran status, or other protected category.
Wyrażam zgodę na poniższe oświadczenia dotyczące przetwarzania przez Danfoss moich danych osobowych.
Przetwarzamy Twoje dane osobowe kładąc szczególny nacisk na ich bezpieczeństwo. Aby uzyskać więcej informacji, zapoznaj się z szczegółami bezpieczeństwa informacji w naszej firmie - Polityka rekrutacji i Polityka Prywatności Danfoss.
Uprzejmie prosimy o przeczytanie i zaakceptowanie wymienionych formularzy i zasad przed złożeniem aplikacji.
Niniejszym wyrażam zgodę na:
Udostępnianie i przetwarzanie mojej aplikacji i zawartych w niej danych osobowych przez odpowiednich pracowników firmy Danfoss odpowiedzialnych za proces rekrutacji na całym świecie w ramach spółek Grupy Danfoss oraz autoryzowanych partnerów Danfoss. Informacje na temat krajów działania Danfoss Group można znaleźć na stronie www.Danfoss.com.

Przechowywanie przez firmę Danfoss mojej aplikacji i wszelkich dodatkowych danych osobowych uzyskanych podczas procesu rekrutacji przez okres 12 miesięcy (dot. osób spoza USA) oraz 36 miesięcy (dot. obywateli USA ubiegających się o pracę w USA) od momentu odrzucenia mojej aplikacji.

Informację - Rekrutacja

Politykę Prywatności Danfoss
Niniejszym potwierdzam, że przeczytałem i zrozumiałem treść niniejszego Formularza Zgody – Rekrutacja i wyrażam zgodę na przetwarzanie moich danych osobowych w sposób określony w niniejszym dokumencie.
W przypadku jakichkolwiek pytań dotyczących polityki prywatności danych w Danfoss, prosimy o kontakt z Group Data Privacy Officer pod adresem [email protected]
W każdej chwili możesz wycofać swoją zgodę. Jeśli wycofasz swoją zgodę, Danfoss przerwie przetwarzanie Twoich danych osobowych i usunie je, chyba że będziemy mogli kontynuować przetwarzanie i przechowywanie Twoich danych osobowych na innej podstawie prawnej lub będziemy zobowiązani przez odpowiednie organy do ich przetwarzania w związku z obowiązującymi przepisami. Możesz wycofać swoją zgodę, logując się do swojego profilu, wybierając "Ustawienia konta", a następnie klikając "Usuń moje konto". Pamiętaj, że wycofanie konkretnego wniosku o pracę nie spowoduje usunięcia konta i danych osobowych.