Ważna jeszcze miesiąc

15 Luty 2020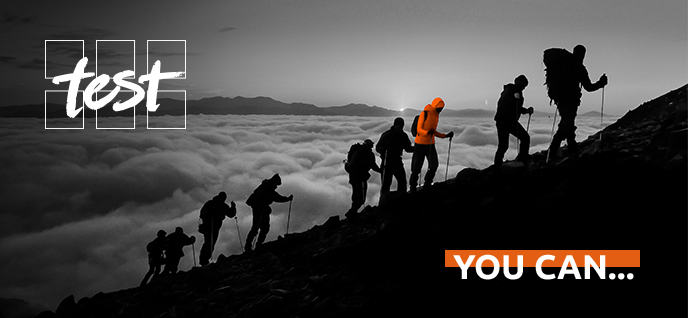 Record to Report Senior Accountant with Romanian
nr ref.: 6953

Our Client, an international corporation, has recently opened for its European finance operations, a new SSC in Cracow.
Region:
Kraków, małopolskie
You are a perfect candidate if you:
Have relevant University degree (Accounting or Finance preferred) or equivalent education
Have minimum 4-5 years of work experience in accounting
Have very good spoken & written Romanian (min. B2/C1)
Have very good spoken & written English (min. B2/C1)
Have good MS Excel knowledge
Have analytical skills
Are able to work within tight operational deadlines and priorities
Have excellent problem-solving skills and cooperation attitude
Have knowledge of SAP accounting system
Your area of responsibilities will include:
Calculating and performing general ledger posting
Preparing recurring accruals, prepayment releases
Performing Fixed Asset accounting
Reconciling Intercompany transactions
Ensuring month-end processes are completed accurately and according to month and year end closing schedule
Initiating corrective action on items not correctly posted/coded
Monitoring dedicated GL accounts to ensure accurate and timely transaction posting, correcting where required
Performing balance sheet account reconciliation (analyst role)
Preparing financial statements and other reports according to schedule
Ensuring accuracy and data integrity in the end-to-end financial reporting process by ensuring compliance with the internal control requirements
Providing feedback / suggestions to improve existing processes and update procedures accordingly
Ensuring proper company policies/procedures are being followed
Communicating with clients on a regular basis, ensuring timely and accurate responses to any client queries
Liaising with auditors and coordinating the supply of information and responses to queries
Ensuring that developed KPIs and SLAs are continuously met
Performing other related tasks assigned by the team manager
We offer you:
A fantastic opportunity to join freshly started new organization, where you can build your career together with the development of the company
The opportunity to develop your skills by working in a multi-national / multi-cultural team
Competitive benefit package (incl. sports card, private healthcare, life insurance)
Possibility to work in a highly professional, stimulating and challenging work environment of European Company with great and long-term career prospective
Opportunity to participate in training and development programs
Attractive office location in A class building within 5-minute walk from public transport
Comfortable working environment
Friendly and supportive company culture

Our Client, an international corporation, has recently opened for its European finance operations, a new SSC in Cracow.
Region:
Kraków, małopolskie
Record to Report Senior Accountant with RomanianNumer ref.: 6953
You are a perfect candidate if you:
Have relevant University degree (Accounting or Finance preferred) or equivalent education
Have minimum 4-5 years of work experience in accounting
Have very good spoken & written Romanian (min. B2/C1)
Have very good spoken & written English (min. B2/C1)
Have good MS Excel knowledge
Have analytical skills
Are able to work within tight operational deadlines and priorities
Have excellent problem-solving skills and cooperation attitude
Have knowledge of SAP accounting system
Your area of responsibilities will include:
Calculating and performing general ledger posting
Preparing recurring accruals, prepayment releases
Performing Fixed Asset accounting
Reconciling Intercompany transactions
Ensuring month-end processes are completed accurately and according to month and year end closing schedule
Initiating corrective action on items not correctly posted/coded
Monitoring dedicated GL accounts to ensure accurate and timely transaction posting, correcting where required
Performing balance sheet account reconciliation (analyst role)
Preparing financial statements and other reports according to schedule
Ensuring accuracy and data integrity in the end-to-end financial reporting process by ensuring compliance with the internal control requirements
Providing feedback / suggestions to improve existing processes and update procedures accordingly
Ensuring proper company policies/procedures are being followed
Communicating with clients on a regular basis, ensuring timely and accurate responses to any client queries
Liaising with auditors and coordinating the supply of information and responses to queries
Ensuring that developed KPIs and SLAs are continuously met
Performing other related tasks assigned by the team manager
We offer you:
A fantastic opportunity to join freshly started new organization, where you can build your career together with the development of the company
The opportunity to develop your skills by working in a multi-national / multi-cultural team
Competitive benefit package (incl. sports card, private healthcare, life insurance)
Possibility to work in a highly professional, stimulating and challenging work environment of European Company with great and long-term career prospective
Opportunity to participate in training and development programs
Attractive office location in A class building within 5-minute walk from public transport
Comfortable working environment
Friendly and supportive company culture
Ogłoszenie archiwalne