Recruitment Specialist - BPO/SSC
Reed Global
więcej
Recruitment Specialist - BPO/SSC
Warszawa, mazowieckie

Specjalista

11.09.2018
Pracodawca ma prawo zakończyć rekrutację we wcześniejszym terminie.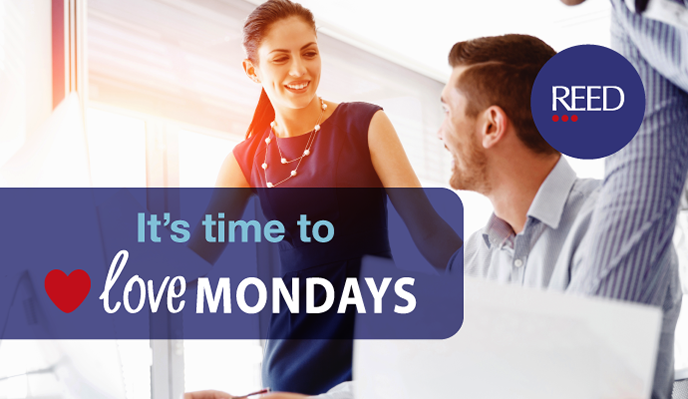 REED is a specialist provider of permanent, contract, temporary and outsourced recruitment services. We have provided solutions for job seekers and employers since 1960 and today we resource for more than 10,000 clients from 425 business units across 180 locations worldwide. In Poland we specialise in such industries as Multilingual Shared Services (SSC/BPO/ITO), Accounting & Finance, Technology, Engineering, Sales & Marketing, HR and Executive Search.
Recruitment Specialist - BPO/SSC
Miejsce pracy: Warszawa
49927

Our mission is to help the world Love Mondays -
by matching hard working individuals with jobs they deserve.
As our REED office in Poland expands and opens up new market areas - we are always on the look-out for talented people with entrepreneurial flair, commercial awareness and business development skills. If you had a chance to get to know the Polish Business Processes Outsourcing industry and are the kind of person who is determined to be your best, whatever you do - then we want to meet you! We are looking for all kinds of individuals - people with real drive, motivation and passion, who want to develop their careers in a supportive, high-octane environment, and help drive our business and #LifeAtReed forward.
We are a family owned company and believe our core values are the key to our success and define our outlook as a business. We therefore look for these values in every potential co-member that we meet:
we are fair, open and honest
we take ownership
we work together
Reed Global - Europe is acting as an Employment Agency in relation to this vacancy.
At REED Poland you will have the unique opportunity to get a tailored training and grow your BPO/SSC expertese as a Recruitment Consultant. You will cooperate with experienced Consultants based at REED Poland as well as at other REED divisions across EMEA and communicate in English on a daily basis. We have a transparent career development framework that everybody can work to, so you will have great influence over your career progression.
Development opportunities and responsible tasks
Working with a committed and motivated team that wants to change the Business Processes Outsourcing labour market in Poland
Real impact on the development of the company and the ability to implement its ideas
A friendly working atmosphere in the #LifeatReed international environment
Private health care package
Flexible working hours
Working in a modern office in Zlote Tarasy
If you are eager to boost your outsourcing market expertise across Poland
and develop your career as far as you can
- apply for the role! At REED you will #LoveMondays :)
Prosimy o dopisanie w CV poniższej klauzuli:

"Zgodnie z Ustawą z dnia 29 sierpnia 1997 roku o Ochronie Danych Osobowych (Dz.U. z 2002r. Nr 101, poz.926 ze zm.) niniejszym wyrażam dobrowolnie zgodę dla Reed Personnel Services Poland Sp. z o.o. z siedzibą w Warszawie przy ulicy Złota 59 na:

- przetwarzanie moich danych osobowych, zawartych w CV lub innych przekazanych przeze mnie dokumentach, w celu prowadzenia i administrowania procesami rekrutacji do pracy z udziałem mojej osoby,

- udostępnienie moich danych osobowych potencjalnym pracodawcom oraz innym podmiotom z grupy Reed do celów związanych z procesem rekrutacji.

Przysługuje mi prawo dostępu do moich danych i ich poprawiania."


Administratorem dobrowolnie podanych przez Panią/ Pana danych osobowych jest Reed Personnel Services Poland Sp. z o.o. z siedzibą w Warszawie przy ulicy Złota 59. Dane osobowe będą przetwarzane wyłącznie w celach prowadzenia i administrowania procesami rekrutacyjnymi, a w szczególności w związku z poszukiwaniem dla Pani/Pana ofert pracy i ich przedstawianiem, archiwizacją i wykorzystywaniem w przyszłych procesach rekrutacyjnych dokumentów zawierających dane osobowe. Dane mogą być udostępniane podmiotom upoważnionym na podstawie przepisów prawa oraz po wyrażeniu zgody potencjalnym pracodawcom lub podmiotom z grupy Reed do celów związanych z procesem rekrutacji. Przysługuje Pani/Panu prawo dostępu do treści swoich danych oraz ich poprawiania.