Redemption Specialist
Groupon
więcej
Redemption Specialist
Warszawa, mazowieckie

pokaż mapę

Specjalista

2018-06-14
Pracodawca ma prawo zakończyć rekrutację we wcześniejszym terminie.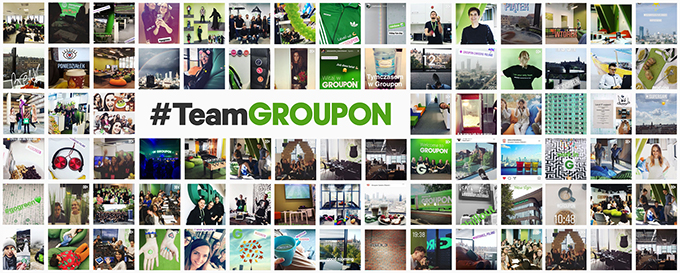 An e-commerce company, Groupon inspires its users to visit interesting places close-by, travel and discover new activities, while offering a wide range of products as well. It also provides its partners with tools and support, which help them to develop and manage their businesses. In less than six years of operating in Poland, Groupon grew from a company that hired less than ten people and fit in a small room into a leader of local trade, and is currently a place where about 750 people has the opportunity to develop their skills and competences in a friendly atmosphere. We believe that great companies are made by great people.
Groupon is currently looking for candidates for the position of:
Redemption Specialist
Miejsce pracy: Warszawa
Nr ref.: Warsaw

The Redemptions Specialist is primarily responsible for the administrative process of redemption and analysis of codes on behalf of Groupon merchants. Working closely with the EMEA Finance Teams, the Specialist will be integral to maintaining Groupon's exceptional payment processes, ensuring the best possible merchant experience. Finally, the Specialist must stay on top of requests from all EMEA regions and ensure redemption is done promptly and effectively.
Main Duties:
Organize and submit requests from Merchant Services for exceptional payment and redemption requests to Finance
Work with Finance to execute the redemption of Groupon codes
Review current processes and identify improvement and automation opportunities
Design and improve on macros used for mass code redemption
Stay proficient in processes and policies in which Merchant Support functions
Check and validate customer codes provided by Merchants to avoid customer satisfaction issues
Desirable Skills:
Advanced standard English speaker (Alta level 8+ / B2)
Focused and analytical approach
IT literate and proficient in Microsoft Office
Advanced excel skills
Ability to work independently, excellent attention to detail.
Flexible, detailed, and able to successfully adapt to changes in workflow.
Proven ability to work quickly and maintain quality standards.
BENEFITS
Attractive Groupon discounts
Training & development programmes
Informujemy, że skontaktujemy się tylko z wybranymi Kandydatami.



Prosimy o dopisanie klauzuli: Wyrażam zgodę na przetwarzanie moich danych osobowych dla potrzeb procesu rekrutacji, zgodnie z ustawą z dnia 29.08.1997 r. o ochronie danych osobowych (tj. Dz. U. z 2002 nr 101, poz. 926)


Administratorem Danych osobowych, przetwarzanych w celu prowadzenia procesu rekrutacyjnego jest Groupon Sp. z o. o., z siedzibą w Warszawie, al. Jerozolimskie 123a. W zależności od rodzaju prowadzonego procesu zatrudnienia, dane osobowe mogą zostać udostępnione spółce Groupon Shared Services Poland Sp. z o. o. z siedzibą w Warszawie, al. Jerozolimskie 123a. Podanie danych jest dobrowolne, aczkolwiek niezbędne do prowadzenia procesu rekrutacji. Przysługuje państwu prawo dostępu do swoich danych oraz do ich poprawiania. Jeżeli chcecie Państwo, by wasze dane były wykorzystane w kolejnych procesach rekrutacyjnych przez powyższe spółki, prosimy o zamieszczenie klauzuli zgody.