Wszystkie informacje o przetwarzaniu danych osobowych w tej rekrutacji znajdziesz w formularzu aplikacyjnym, po kliknięciu w przycisk "Aplikuj Teraz".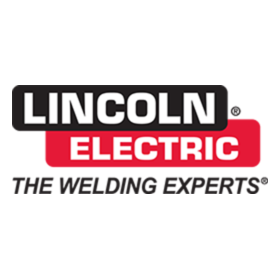 Regional Credit Controller with English/Polish/Russian
Your responsibilities
Analyze and recommend customer lines of credit;

Must be a team player with a willingness to engage the entire team in the credit process. Must adopt a hands on approach to insure the goals are met;

Coordinate activities with other internal departments to support business development strategies while maintaining visibility and control of credit exposure and risk across their countries;

Responsible for the analysis, reconciliation, and collection of a portfolio of Customer Accounts with the objective of reducing and minimizing past due balances;

Make outbound contacts with customer contacts to ensure timely payment of invoices;

Collect detailed information regarding disputed billings or invoice errors and forward to appropriate internal colleagues for timely review and adjustment;

Regularly communicate and coordinate with Account Managers and Customer Service representatives to proactively resolve past due issues;

Notify management on collection problems, prepare and submit concession and write off requests for review and approvals;

Perform administrative support functions and special projects as needed.
Our requirements
Business Administration or Finance Degree;

Minimum of 2 years relevant experience in credit risk management and collection;

Credit management in international markets experience;

Experience in dealing with multi location teams;

Fluent in English, Russian and Polish;

Excellent written and oral communication skills;

Time management and organizational skills;

MS Office package knowledge (Excel, Word…);

SAP knowledge;

Getpaid platform knowledge a plus.
What we offer
Stable employment conditions;

Trainings;
Possibility to learn and grow;

International work environment.
Lincoln Electric Bester Sp. z o.o.
Lincoln Electric od 125 lat jest światowym liderem w projektowaniu, rozwoju i produkcji materiałów i urządzeń do spawania, zautomatyzowanych systemów łączenia, montażu i cięcia, cięcia plazmowego i tlenowego oraz zajmuje wiodącą pozycję na świecie w dziedzinie lutowania twardego i stopów.
Znany jako The Welding Experts®. Nasze rozwiązania są stosowane w różnych sektorach przemysłu w ponad 160 krajach. Siedziba główna firmy znajduje się w Cleveland w stanie Ohio, posiadamy 59 zakładów produkcyjnych w 18 krajach. Więcej informacji na stronach www.lincolnelectriceurope.com , www.lincolnelectric.pl
Scroll to the company's profile