Regional Procurement Manager for Health Systems Organization
Philips
więcej
Regional Procurement Manager for Health Systems Organization
Łódź, łódzkie

pokaż mapę

Kierownik

23.04.2019
Pracodawca ma prawo zakończyć rekrutację we wcześniejszym terminie.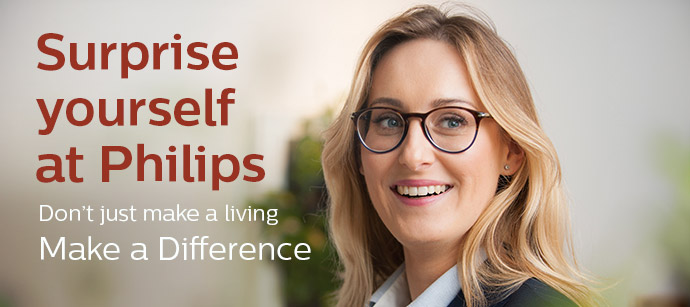 Regional Procurement Manager for Health Systems Organization
Location: Lodz

Job Description
The Regional Procurement Manager for Health Systems Organization will be managing an assigned market commodities and suppliers' portfolio. This is a unique opportunity to join Philips mission 'to improve lives of 3 billion people'. We are looking for a highly energetic and flexible person with a young mindset who wants to further develop him/herself.
As strategic sourcing manager you will source, contract, and manage suppliers who have are providing 3rd party goods and services being part of Philips medical solutions. You will work with suppliers on what they can bring to our company, securing the proper contract engagements, driving the quality programs with them as well as manage them via review meetings. You will drive commodity and sourcing strategies aligned with business programs and requirements. You will be part of negotiations teams, implementation projects and manage commercial relationships with suppliers.
You are responsible for
Define, implement, manage and deploy, together with the Market Commercial Organization, the strategy, tactics and objectives for purchase 3rd party goods and services in the region


Ensure timely contracts and delivery of materials/services necessary against the best possible terms to execute projects and services in the region. Also establishing, achieving and maintaining any necessary long term supply assurances from the supply base


Develop & maintain appropriate links with Business Units (BU)/Business Lines (BL), Global Commercial Operations Commodity Managers to ensure successful execution of strategies & tactics (objectives)


Ensure in cooperation with the Market Commercial Organization, the adequate actions are in place and followed up for continuous quality and supply improvement such as, but not limited to, reduction of cost, non-quality and lead time with critical component management where needed


Create a clear savings list on resale parts & services and discuss and initiate savings in the way of working with suppliers with the help of Global Com Operations/Commodity Managers and keep track of these savings with regularly status reports. This for both new buy and replacement products during their entire service life


Participate in ensuring that Supplier relationship are defined via written agreements (contracts) that meet the long and short-term needs of the 3rd party parts/services business of Philips Healthcare. Existing agreements and reviewed to ensure they meet the requirements otherwise new contract are initiated/negotiated
You are a part of our Global Competence Center in Łódź, where we centralize our transactional processes. We bring together supporting roles within HR, Finance, Procurement, Customer Service, Supply Chain and other, enabling you to have a career in an international, cross functional environment. Your future colleagues speak 25+ languages and represent 15+ different nationalities, supporting our operations in 50 countries on a daily basis.
You will be part of Indirect Materials and Services (IMS) team, with dedication to global Solutions & Services (S&S) Cluster. Operating as a Central Market Sourcing team for Philips allows IMS to persistently add maximum value to the Philips bottom line by delivering its services cross markets.
To succeed in this role, you should have the following skills and experience:
Graduate with Bachelor or Master degree
Fluent English is a must (both verbal and written)
6-8 years of sourcing experience
min. 2 years of procurement experience in the area of medical devices and equipment
Project Management

skills /experience

required
Working in matrix organization experience preferred
Ability to inspire commitment, communicate and influence virtually
Strong negotiation and influencing skills; convincing power
Very good communication skills and customer attitude
Self-driven and pro-active, able to work independently in virtual environment
Developed analytical thinking skills with an eye for detail
Computer literacy essential and experience in MS office applications
In return, we offer you
The unique combination of a critical and challenging role and a creative and empowering office environment. You will be actively encouraged to make improvements, establish best in class service and have a direct impact on the success of Philips on a daily basis.
Annual bonus based on performance achieved

Private medical care with option to extend it to family members
Benefit System cards
Discount for Philips' products
Relocation package applicable for people moving in from outside of Łódź region
Promotion of healthy lifestyle in the office (fruits twice / week in the office, gym, massage chairs, various events)

Philips Information clause
The processing of your personal data will take place in order to execute the recruitment process on the basis of the applicable law provisions, the legal basis for processing is Art. 6 (1) (c) of the General Data Protection Regulation of 27 April 2016 (hereinafter: "GDPR"). As part of this aim, the data can be used in the profiling process to direct job offers to candidates on qualifications relevant to the job position (Art. 6 (1) (f) of the GDPR). Data processing in a broader scope than it result from regulations of the Labor Code and for the purposes of future recruitment will take place on the basis of the consent expressed in the recruitment form (Art. 6 (1) (a) of the GDPR).
Please be advised that the controller of your personal data is Philips Polska sp. z o.o. with its registered office in Warsaw, Al. Jerozolimskie 195B (02-222 Warsaw) hereinafter referred to as the "Controller" or "Company".
Data Protection Officer (DPO)
The Controller has appointed a Data Protection Officer (DPO) with which you can contact with the following e-mail address: [email protected] in all matters regarding your personal data.
The period of data storage
Your personal data will be stored for a period of 6 months from the date of submitting the application or 1 year from the date of submitting the application with the consent to use it in future recruitment. Personal data will not be processed after your consent has been withdrawn or opposition has been filed, if such permission is granted.
Recipients of data
The recipient of personal data provided by you may be third parties supporting the Company in the recruitment process (consultancy in the field of recruitment, IT support), while these entities process data only in accordance with the Company's recommendations.
The rights of the data subject
You have the right to access your personal data, demand their rectification, removal, objection, limitation of processing, transfer of data to another controller and submission of a complaint to the President of the Office for Personal Data Protection if you consider that the processing of your personal data violates the law.
Providing by you your personal data collected by us on the basis of applicable provisions is voluntary, but necessary to execute the recruitment process. The consequence of not providing personal data will be the inability to participate in the recruitment process.
The consent expressed may be withdrawn at any time. Its withdrawal will not affect the lawfulness of processing your personal data prior to its withdrawal. You can object to profiling at any time. The statement of withdrawal of consent and objection should be sent to the e-mail address: [email protected].
Pełną informację odnośnie przetwarzania Twoich danych osobowych znajdziesz tutaj.