Release Manager
Atos Global Delivery Center Polska Sp. z o.o. spółka komandytowa
więcej
Release Manager
Opole, opolskie

Specjalista

2019-06-18

Ważna jeszcze 0 dni (do

2019-07-18)
Pracodawca ma prawo zakończyć rekrutację we wcześniejszym terminie.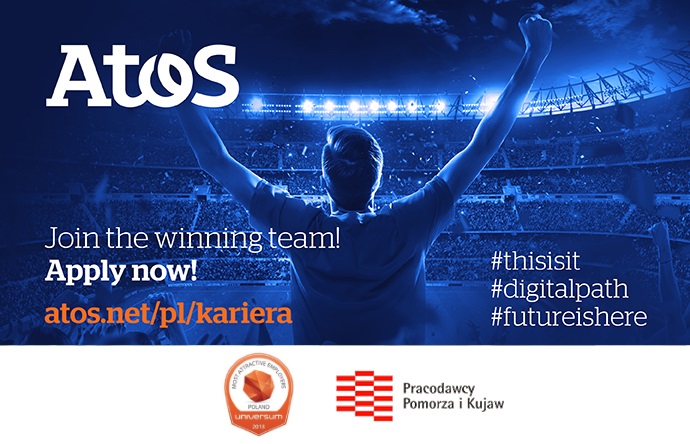 Release Manager
Localization: Opole

What will you be responsible for?
Our team develops and manages a portfolio of our many customers' software and web application. We have built an extensive build-deploy pipeline to efficiently deliver our products to our end-customers and business colleagues. We are now looking for an experienced system engineer/developer to join the team and help us further expand and maintain our release infrastructure and toolset. As part of a multi-disciplined team, the Release Manager is responsible for ensuring that releases delivered into all controlled environments (Test and Production) are assessed, planned, scheduled, documented, authorized and that the content is known, agreed and of suitable quality. In addition the team will action, manage and monitor those deliveries, often Out of Hours to comply with Business Requirements.


This can include releases of Code onto the main banking systems but can also include the release of technical projects onto the estate (New Infrastructure, Upgrades, Corporate Services).


Depending on individual skills and knowledge the Release Manager will be engaged in (but not limited to):
Work with the Team Leader to actively plan, schedule, co-ordinate and manage with Programme Managers, Project Managers, Testers, Configuration Managers, Build Managers, Business Users, Implementers, Data and System Administrators to ensure scheduled code releases are delivered within time, cost and quality constraints.
Ensure Banking System environments are up to date by advising and offering baselined configurations to appropriate Environment Owners (in particular test Managers)
Produce, agree and maintain Release Plans, Release Notes, Content and Delivery Notes, Baseline Release Schedules and supporting documentation with the appropriate Release stakeholders.
Organize and run Release Boards with key Client and Atos stakeholders, ensure the Release is suitable to take to the Board.
Prepare and distribute Summary and Signoff documents to Release Board members.
Present the Release to the board and obtain authority to deploy.
Perform analysis in order to respond to Contractual Obligations, Incident Reports, Requests for Change, Defect Reports, Project Assigned Work or project deliverables.
Provide an evaluation of the viability, practicality and resource requirements of proposed changes, for Release Management Team Leader, Project Manager and Change Management.
Ensure all requested Changes are analyzed, addressed, recorded & resolved in a timely manner.
Work with the Release Team Leader to identify and document Project Service Acceptance for the Release Management Team.
Plan, coordinate and assist chair of post go-live fallout meetings.
Ensure Incident Reporting is monitored post go-live following any deployment.
Prioritizing any fixes in warranty and where necessary organize scheduled and Emergency fixes to Live to address these.
Document successes and issues for Lessons Learned meetings, coordinating all responses for the Release Management Team.
Assist Environment Managers with the creation and maintenance of environments as directed.
Opportunity to research potential deficiencies and improve adequately the solution applied according to recent state of the art and own experience.
What do we require?
Fluent communication in English
Good understanding of structured test methods and software development processes
Good or average experience in configuration management tools
Good or average experience in Wintel and/or Linux environment
At least 2 years of experience and interests in field of software manufacturing and ITIL organized environment.
At least 1 year of experience in field of Release Management.
Project/Service coordination/management experience will be desired advantage.
Experience with Continuous Integration/Continuous Delivery (CI/CD) will be desired advantage
Resolving problems in a timely manner
Being articulate and communicating effectively
Planning and prioritizing tasks
During the interview we are also going to verify:
Ability to work in a team, communication and open approach to people
Willingness to take initiative and responsibility
Good organization of work, attention to details
If You are ambitious and passionate about IT, join our dynamic & dedicated team and you will become part of a multicultural and meaningful environment where you will not only be using your skills and knowledge, but also improve and grow your experience by participating in international projects.
What do we offer?
Private life and travel insurance
Private medical care incl. Dental care
Training and development programs
Learning foreign languages
Worldwide career opportunity
See how the work environment looks like in our modern offices in Wroclaw and Lodz:
About us
Leader in digital services with 120,000 employees in 73 countries
Provider of IT infrastructure management services, systems integration, outsourcing and IT consulting
Official global IT partner of the Olympic and Paralympic Games
Almost 5000 people employed in our offices in Bydgoszcz, Warszawa, Wroclaw, Krakow, Gdansk, Rzeszow, Lodz, Opole
We take care of your personal data privancy. More information about processing your personal data within recruitment process you can find on our website:
https://atos.net/pl/polska/gdpr